North West business briefs: Metrolink; LullaBellz; JV North; G20 Water Technologies; Boost Growth Mentoring
X

Register for free to receive latest news stories direct to your inbox
Register
Due to coronavirus-related staff absences, and to ensure Metrolink can provide a more reliable and consistent service for customers, a temporary reduced timetable will be in place from this Friday (August 6).
Staff for the operator, KeolisAmey Metrolink (KAM), are continuing to work hard in very challenging circumstances to keep people moving. However, daily delays have been occurring across the network because staff are either off with coronavirus, or self-isolating.
The temporary change will see trams run every 12 minutes across the network, with all available vehicles used to provide as much capacity as possible and 'double' trams operating along the busiest lines. Where possible, and subject to staff availability, additional services will run at the busiest times.
It is expected that the reduced service will be in place throughout August, and Transport for Greater Manchester (TfGM) and KAM is working towards the reintroduction of more frequent services ahead of the return to school and the workplace in early September.
TfGM's head of Metrolink, Danny Vaughan, said: "I think everyone is aware that the 'pingdemic' is having a significant impact across multiple sectors, including transport. We have been working really hard to keep people moving, but the reality is staff absences are impacting services.
"Moving to a temporary 12-minute frequency will ensure we can operate a more reliable service and alleviate some of the pressure staff are under, which is extremely important for their own wellbeing."
::
LullaBellz, the Manchester-based online hair extension retailer, has announced its first billboard campaign to support its latest product launch, the 34" Extra AF Braid.
The 17m advert will appear on Europe's second largest billboard at Victoria Warehouse, one of Manchester's most iconic and unmissable locations. The iconic Manchester Screen overlooks a major traffic junction targeting commuters, public transport users and visitors to Manchester city centre, Salford Quays and Media City.
Focused predominantly on digital advertising, social media marketing and influencer collaborations, the advert will be a first attempt at traditional advertising for the £10m-turnover company. After a record year in 2020, head of marketing, Steph Linton, said she hopes the billboard campaign will keep the momentum for the brand, increasing brand awareness and opening LullaBellz up to new markets.
She said: "Braid is set to be amongst the biggest product launches of the year for us. It is a product which has been highly converted on Instagram and we're ecstatic to be the first to bring this length of braid to the market, so our customer can get the look in an instant. This is LullaBellz first use of OOH as a channel and one we're keen to trial to amplify the launch further, it's especially special for us as it's within Manchester where our HQ is based."
LullaBellz saw a huge increase in demand for synthetic looks over the lockdown period. While the retailer has grown year-on-year, it recorded its first million pound month in April 2020, the first full month that the UK went into lockdown.
::
A North West social housing consortium has appointed contractors and consultants to its £560m homebuilding framework. JV North, which has 13 members made up of housing associations and local authorities, tendered the four-year framework in April. The framework will help JV North build in the region of 4,000 homes between 2021 and 2025.
A total of 24 contractors were appointed to bands valued at £1m to £4m, £4m to £10m and £10m and over. ENGIE Regeneration, United Living (North), Lovell Partnerships, Rowlinson, Seddon Construction, Anwyl Partnerships and Vistry Partnerships have been chosen for the £10m and over category. The £4m to £10m band has seen United Living (North), ENGIE Regeneration, Crossfield Group, The Casey Group, Seddon Construction, Whitfield & Brown (Developments), Termrim Construction and Penny Lane Builders appointed. J Greenwood (Builders), John Southworth Builders, The Casey Group, Crossfield Group, Whitfield & Brown (Developments), RP Tyson Construction, Termrim Construction, HMS and Wiggett Construction Group have been selected to the £1m to £4m band.
Professional services companies have been appointed to nine different lots to help JV North members design, build, rent and sell homes. John McCall Architects, Halsall Lloyd, BTB Architects, Levitt Bernstein Associates, LJ Architects, PRP, BYA, Paddock Johnson Partnership, Pozzoni Architecture and Jennings Design Associates were chosen for the architecture lot. Eight employers agents were appointed: AA Projects, Neo Projects, Wilkinson Cowan Partnership, Poole Dick Associates, Identity Consult, Markhams, Anderton Gables and Simon Fenton Partnership. Purchaser agents AA Projects, Simon Fenton Partnership, Markhams, Neo Projects and Arcus Consulting were chosen.
The principal designer lot has Poole Dick Associates, RJD Associates (North West), WhiteleyEaves, Markhams, AA Projects, Arcus Consulting, Sutcliffe Projects and BYA. Four structural engineers were selected: Shape Consulting Engineers, Curtins Consulting, Sutcliffe Projects and Dice Consulting Engineers. Mechanical and electrical engineers Davies Partnership, Troup Bywaters + Anders, ECS Consultants and Hulley & Kirkwood Consulting Engineers were appointed. Aspin and Company was selected to the valuers lot while planning consultants DPP One, Iceni Projects, Pegasus Planning Group and Tetra Tech were appointed. Six clerk of works were chosen: Wilkinson Cowan Partnership, Arcus Consulting, Capita Property and Infrastructure, LB Partners, Rider Levett Bucknall and Waldeck Associates.
JV North chairman and chief executive at Weaver Vale Housing Trust, Wayne Gales, said: "Previous frameworks have been very successful and the consortium would like to thank the companies involved, many of whom have been appointed again as we look to build even more homes."
The framework is managed by Saffer Cooper Consultancy and director, Sean Stafford, said: "The framework was heavily oversubscribed with more than 180 bids of excellent quality and we would like to thank everyone who applied."
::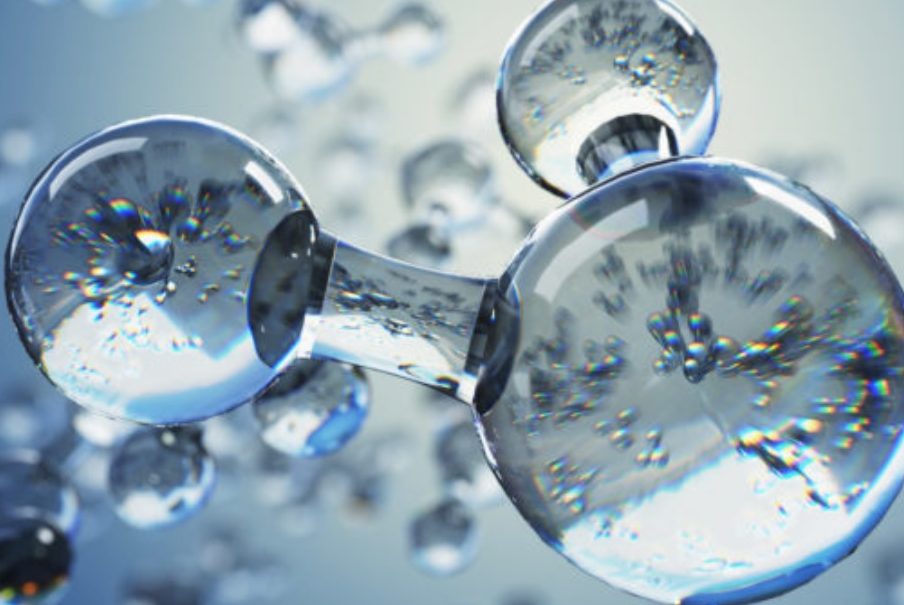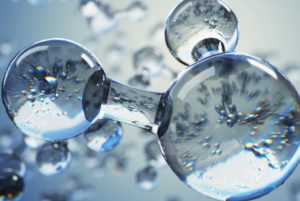 UK technology business G2O Water Technologies has landed its first commercial contract for the enhancement of water filtration membranes with graphene oxide. This is particularly significant for both the technology company as well as the water sector globally, as it is the first commercially successful application of the recently developed 'wonder' material for water treatment.
The advantages of using graphene oxide lie in the enhancement of membrane performance, as it mitigates the effects of fouling – one of the biggest challenges operators of membrane-based water filtration systems face. With a coating of graphene oxide, successfully developed and piloted by the Daresbury-based company, in collaboration with Hydrasyst, operators can improve operational efficiency, reduce energy consumption and decrease chemical usage. It is anticipated that this will extend the lifetime of the membranes, as well as significantly reducing the cost and environmental impact of water treatment.
Hydrasyst, the earliest adopter of the technology, is a British turnkey solution provider of advanced membrane technology systems, particularly in industrial processes. Managing director Kyle Wolff said: "We're thrilled to have been closely involved for some time now with the piloting and application of G2O Water Technology's graphene oxide coatings. They have ultimately succeeded in proving their value for some of the most difficult water treatment challenges our customers face."
Chris Wyres, G20 Technologies chief executive, said: "This is a significant milestone for the company and the whole water sector. It's the first commercially successful application of graphene oxide for water treatment.
"The results of industrial trials with Hydrasyst validate the real world advantages the solution delivers. We will be working closely with Hydrasyst to roll out Nanopulse systems for a range of water treatment applications. We envisage that wide scale deployment of this transformational solution can contribute to addressing the challenges of water scarcity and climate change."
::
Business owners and managers in Lancashire have been urged not to miss an important deadline to access a funded mentoring programme. Businesses have until September 3, to register for the final round of the Boost Growth Mentoring programme of 2021.
The Growth Mentoring service is funded and part of Boost, Lancashire's Business Growth Hub. It places an experienced mentor in a business to work alongside its owners and leaders to help them tackle the challenges they are facing in developing and growing their company. The service is delivered by business support organisations Community and Business Partners and Orvia, which have both urged Lancashire business leaders to act now to avoid missing out this year.
Jaydee Davis, operations director, Community and Business Partners, said: "We have supported more than 1,000 business leaders in Lancashire through Boost to grow their business, solve key challenges they were facing, improve their leadership skills and recover from COVID-19. We've got more than 300 experienced Boost mentors available to us, so whatever your business sector and size, and whatever challenge you are facing, we can help you to solve it."
Boost is Lancashire's Business Growth Hub and is led by the Lancashire LEP (Local Enterprise Partnership) and Lancashire County Council and supported by funding from the European Regional Development Fund (ERDF). It is one of 38 Growth Hubs in the UK and helps Lancashire business owners and leaders navigate the local, regional and national public and private sector business support landscape to find the right support. It also delivers a number of funded business support programmes including Growth Mentoring.
Business owners and managers who access the Growth Mentoring programme are matched with a successful businessperson who will share their knowledge, experience and skills. All Boost mentors have either founded and grown successful business or held senior, board level positions. Together, the mentor and business will develop a Growth Action Plan and the mentor will then work with the business owner or manager to put the plan into action and address any barriers that may arise. Business leaders often develop a long-standing bond which continues as they develop and grow.