Greater Manchester prepares to go global again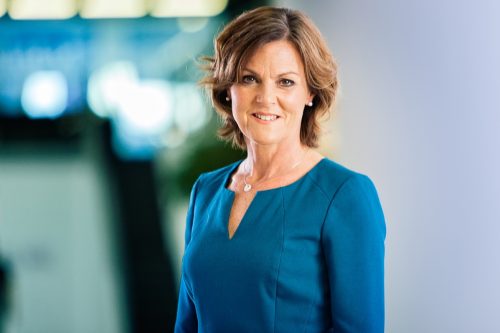 By Sheona Southern, Managing Director, Marketing Manchester
In just a few weeks – on Thursday 23 September – Greater Manchester's business and leadership community will come together at Manchester Central for the long-awaited in-person event, PROGRESS21.
Originally due to take place in June, the event is now sandwiched between two of Manchester's biggest conferences – Housing 2021 (7-9 September), the award-winning Chartered Institute of Housing's annual conference, and the Conservative Party Conference (3-6 October), which both return to the city having visited several times before.
PROGRESS21 is therefore in good company as one of the first large-scale events due to take place following the removal of Covid-19 restrictions, and it is also undoubtedly the largest event aimed squarely at the local Greater Manchester business community.
There will be three key event strands at PROGRESS 21 – fantastic sessions aimed at shaping careers and events to help businesses thrive, organised by colleagues in The Growth Company; whilst Marketing Manchester and MIDAS are leading on PROGRESS21 Global; a strand that aims to unite attendees behind the global campaigns that will support recovery from the pandemic, and that can also help Greater Manchester realise its global ambitions.
PROGRESS21 Global will be filled with insightful sessions, bringing together people who have an integral role to play in helping Greater Manchester to expand its global potential and accelerate its economic growth as we recover from the Covid-19 pandemic.
It will also mark the return of essential face-to-face networking opportunities that only live, in-person events can offer – something that I am especially looking forward to after 18 months of hybrid working.
On the day we will have a brilliant morning session about the Future of Work featuring some of the leading thinkers at the forefront of managing change in workplaces, followed by an afternoon dedicated to Realising Greater Manchester's Global Ambition.
The latter includes a fantastic line-up led by Mayor of Greater Manchester, Andy Burnham, Chair of Greater Manchester Local Enterprise Partnership, Lou Cordwell, and Leader of Manchester City Council, Sir Richard Leese, who will be joined by a stellar line-up of private sector business leaders from across the digital, net zero, innovation and tourism sectors.
I'm especially looking forward to our session looking at Greater Manchester's Global USP's which will be moderated by Shelina Begum from The Business Desk.
It will feature Eamonn Boylan, Chief Executive at the Greater Manchester Combined Authority, Karen Smart, Managing Director at Manchester Airport, Steve Connor, CEO and Founder at Creative Concern, and Victoria Knight, Strategic Business Director at BAE Systems AI.
Of course, I'll be there, and alongside Tim Newns, CEO at MIDAS, we will host a session focused on Taking Greater Manchester to the World, introduced by Chair of both Marketing Manchester and The Growth Company's Internationalisation and Marketing Advisory Board, Mike Blackburn.
During this session Tim and I will also highlight our dedicated campaigns for tourism, green, digital and innovation – and how you can partner with us and get involved.
It's important to say in this post-Covid-19 business environment that although restrictions are now lifted, PROGRESS21 will still be delivered with an important Covid-19 safety policy in place that will protect and safeguard attendees.
This does mean limited capacities in some sessions, so if you're thinking about joining us, I would urge you to register as soon as possible to avoid disappointment.
I hope to see you there for a valuable day of ideas, insights and networking.
PROGRESS21 is free to attend. Visit progress21.co.uk for the full programme and to register.