North West business briefs: Airbus; Merge Games; Peer Networks; AJ Bell; Notarianni Ices
X

Register for free to receive latest news stories direct to your inbox
Register
Jet2.com has placed an initial order for 36 A321neos (new engine option) making the airline, based in Leeds, a new Airbus customer and a new Airbus A320neo family operator.
The order, said to be worth £1.2bn, reflects Jet2.com's ambitious fleet expansion and renewal plans. Engine selection will be made at a later date. The wings for all its aircraft will be made at Airbus's Broughton plant, near Chester, which employs 4,500 staff.
Philip Meeson, Jet2.com executive chairman, said: "Jet2.com will be proud to operate the Airbus A321neo in the years ahead. This aircraft is, in our opinion, the most efficient and environmentally friendly aircraft in its class today – it will give our holiday customers a wonderfully comfortable and enjoyable experience as they travel with us for their well deserved Jet2holiday."
The aircraft will be configured for 232 seats with an Airspace cabin featuring innovative lighting, new seating products and 60% larger overhead baggage bins for added personal storage.
Christian Scherer, chief commercial officer and head of Airbus International, said: "We very much welcome Jet2.com's decision. Traditionally having been operating non fly-by-wire aircraft, we note with great satisfaction that, after having tested a couple of leased A321s and run a comprehensive evaluation, Jet2.com is forward looking and investing in modern and future proof Airbus fly-by-wire technology. This is a testimony to Jet2.com's vision of efficiency, quality, performance and environmentally friendly flying."
The A320neo Family incorporates the latest technologies, including new generation engines and Sharklets, delivering a 20% reduction in fuel consumption per seat. With an additional range of up to 500 nautical miles/900 km or two tonnes of extra payload, the A321neo will deliver Jet2.com with additional revenue potential.
::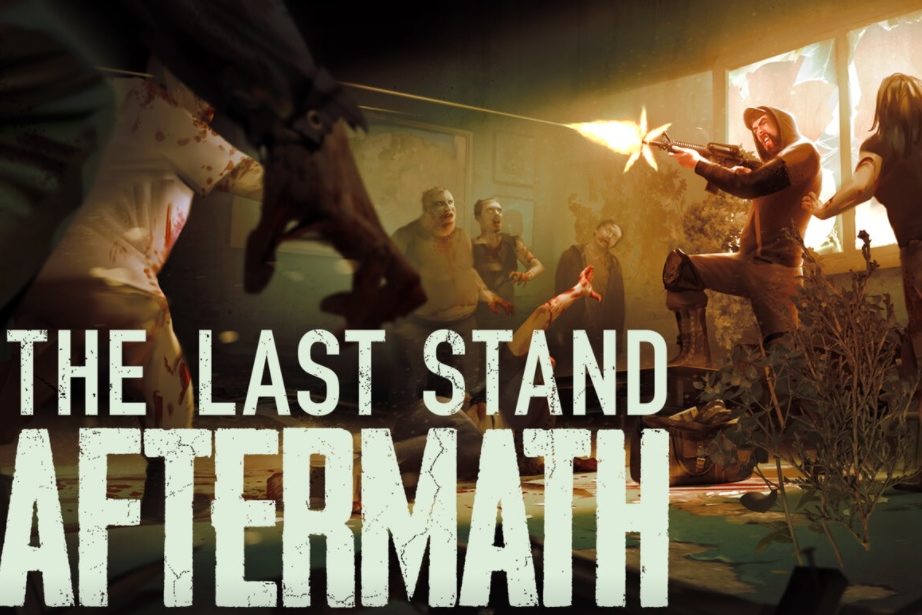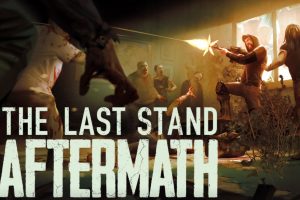 Knutsford-based video games firm Merge Games has been acquired by Swedish group Zordix AB, for an undisclosed sum.
The sale will allow Merge Games to further accelerate its growth through collaboration with other companies in the Zordix group. For Zordix, it will bolster its publishing capacity.
Husband and wife team Luke and Joanne Keighran set up Merge Games in 2010, going on to publish and distribute major titles such as Darkest Dungeon, Dead Cells, and Streets of Rage 4.
The Manchester office of global law firm Kennedys acted for Merge Games, led by partner Reuben Berg (client relationship partner), senior associate Christopher Williams (corporate/M&A), partner Amanda Beaumont (employment) and trainee Edward Hitchen. Luke Keighran, managing director of Merge Games said: "The sale of Merge Games was naturally a big decision for me and Joanne, but it will give us the opportunity to accelerate our growth. Having the team at Kennedys handle the sale and purchase agreement gave us a huge amount of reassurance. Both Joanne and I are grateful for their
expertise as we embark on the next evolution of the business."
Reuben Berg, said: "It's great to have been able to assist another North West business to grow, allowing us to bring in different expertise across the firm. I wish Merge Games every success for their future."
::
A successful business support programme which allows Lancashire business owners and managers to learn from each other, improve their business performance and gain insight from private sector experts is set to return to the county.
Peer Networks, which is being funded by the Department for Business, Energy and Industrial Strategy, is led locally by Boost, Lancashire's Business Growth Hub. It starts this month (September), nearly 12 months after 300 business leaders took part in the first Peer Networks programme in October 2020.
Peer Networks will bring together 35 groups of 11 business leaders to solve common challenges and create powerful long term networks. The groups will be facilitated by key organisations from Lancashire's business support community including the Northern Automotive Alliance, Northern Power Women and Marketing Lancashire. In addition to helping the participating businesses learn from each other, the facilitators will provide specific one-to-one mentoring or coaching to help each participant develop and grow their business.
Andrew Leeming, programme manager, Boost, said: "In Lancashire, the Peer Networks pilot helped more than 320 business leaders to learn from each other to solve shared challenges. That came at a critical time in Lancashire's economy as businesses began their recovery journey. We're pleased that we will be able to work with Lancashire's quality business support community once again to bring together 35 new groups of Lancashire business owners and managers – helping them learn from each other, develop and grow."
The fully-funded scheme is available to Lancashire businesses more than a year old employing more than five people, with a turnover of more than £100,000 and an appetite to improve. A total of 18 delivery partners have been chosen to facilitate the 35 cohorts. For more information contact Boost's relationship management team on 0800 488 0057 or visit: https://www.boostbusinesslancashire.co.uk/business-support/peer-networks/
::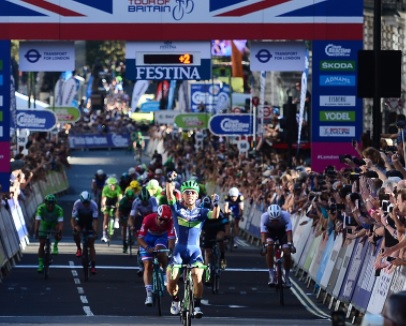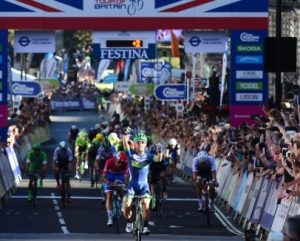 AJ Bell, the Manchester-based investment platform, has been confirmed as the new title partner of the 2021 AJ Bell Tour of Britain and AJ Bell Women's Tour, Britain's biggest and most prestigious cycle races.
The new partnership will see AJ Bell become the title partner of the upcoming AJ Bell Tour of Britain (September 5-12) and AJ Bell Women's Tour (October 4-9).
Andy Bell, chief executive at AJ Bell, said: "Elite level sport can provide inspiration to all of us to get out, get active and stay healthy. The past 18 months has shown us how important that is and we are delighted to be the title partner of the AJ Bell Tour of Britain and the AJ Bell Women's Tour. After a one year hiatus, I'm sure fans and new supporters around the country will be looking forward to seeing the races pass through their hometowns and I hope it can motivate a new generation of cyclists."
The AJ Bell Tour of Britain will be the first Union Cycliste Internationale (UCI) event to take place in Britain since the World Road race championships in September 2019 and marks the return of the race after a year's absence due to the pandemic. October will see the return of the AJ Bell Women's Tour, the UK's only round of the UCI Women's WorldTour in 2021, almost 30 months on from the last edition in June 2019, won by Britain's Lizzie Deignan.
Hugh Roberts, chief executive of race organisers SweetSpot Group, said: "I am delighted to welcome AJ Bell on board for the eagerly anticipated AJ Bell Tour of Britain and AJ Bell Women's Tour. It has been a most challenging two years since our most recent races so the positive support of AJ Bell is most welcome and continues the good news as we build up to both tours with riders of the calibre of Mark Cavendish, Wout van Aert, Julian Alaphilppe and Lizzie Deignan and Annemiek van Vleuten racing in the respective events."
::
Blackpool ice cream parlour, Notarianni Ices, one of the council's Keep Blackpool Tidy ambassadors famously associated with delicious vanilla, has gone green. The firm has seen four generations serve a secret family recipe since 1928, and since 2020, has made an eco-friendly move by introducing compostable packaging across their range, with more additions in 2021.
This means the tubs, cups, hot drink lids, and spoons are all made from materials that can break down completely into non-toxic components, therefore having no impact on the environment. The move supports the council's mission to reach 100% clean energy for the resort's functions by 2030, meaning the town will use 100% renewable energy sources.
Cllr Jane Hugo, Blackpool Council's cabinet member for climate change, said: "I am delighted to see the team at Notarianni's playing their part in tackling Blackpool's climate emergency, and getting behind the Keep Blackpool Tidy campaign. It is so important that businesses across the town take inspiration from the ice cream parlour and follow suit, so that together we can reach our aim of achieving net zero carbon emissions by 2030.
"Blackpool Council is only responsible for three per cent of these emissions, which is why it is crucial our partners and residents work alongside us to ensure we all make a real change."
Talking about the compostable packaging, Luca Vettese, managing director of Notarianni Ices, said: "It is a lot more expensive than a lot of other packaging, but you can't put a price on the environment. I know a lot of bigger companies are trying to move onto compostable packaging where possible, but I think it's something we all need to do. It also encourages customers to care about the environment, too, and dispose of their waste appropriately. With them being compostable, it doesn't mean people can just throw them on the floor, they still need to be disposed of appropriately. We encourage people to use all the bins along the promenade, and we have our keep Blackpool Tidy flags out – in front of the palour – and on our screens."