Property group agrees new letting at Towers Business Park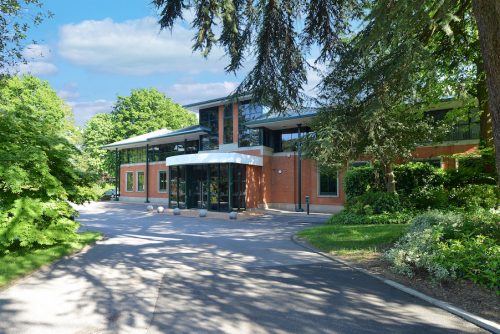 Property Alliance Group has secured a 10-year lease with Circular1 Health at Towers Business Park in Didsbury.
The medical testing service company, which has grown significantly throughout the COVID-19 crisis, has taken the whole ground floor at Egerton House, spanning 13,000 sq ft.
The letting follows a major refurbishment by Alliance which has transformed all communal areas.
The reception area has been upgraded and remodelled and new shower facilities, bicycle racks installed along with energy efficient LED lighting throughout the building.
Based in Cumbria, Circular1 Health has laboratories in Manchester, Guildford, Barrow, Cambridge and Paddington.
Stuart MacLennan, CEO of Circular1 Health, said: "This is an important step for Circular1 Health as we expand our business, particularly in the Manchester area.
"Egerton House provides us with the space to continue conducting our COVID-19 screening for businesses and protecting employees as they return to work, as well as our travel testing services. It also offers us the innovation space to deliver the wider preventative health programme we are rolling out."
Rob Peill, head of offices and industrial at Alliance, said: "This deal reflects the growing demand for office space in the South Manchester area, and is one of the largest we have secured since the pandemic hit.
"Towers Business Park ticked a lot of boxes for Circular1 Health, providing Grade A accommodation in a parkland setting. The site offers plenty of green space and amenities which have been designed to enhance wellbeing and create social opportunities."
In a joint venture with Moorfield Estates Group, Alliance identified and acquired Towers Business Park for £47m in 2011.
The team was responsible for transforming the 19-acre site through a £1.8m refurbishment. An 'enjoy-work' programme was also implemented to maximise the outdoor space and improve amenities.
The approach was instrumental in attracting new tenants, achieving a low vacancy rate, and significantly increasing the value of the estate, which was sold in 2014 for £85m.
Egerton House is owned by Alliance and JLL and Canning O'Neill are the letting agents. Just two suites remain, totalling 4,000 sq ft. Pentle Land & Property acted for Circular1 Health.