People: Mint Property Finance; Quantuma; Hope Capital; Redrow; Fleetsolve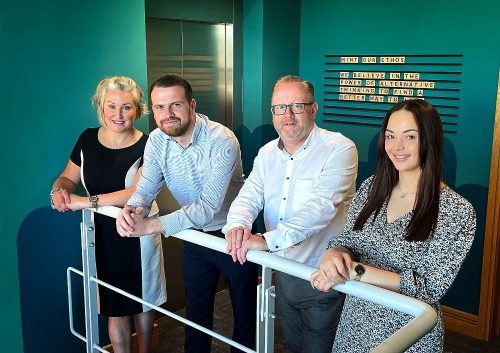 X

Register for free to receive latest news stories direct to your inbox
Register
Mint Property Finance has expanded its team with four new hires.
Joseph Haworth joins the firm as finance director. Formerly a managing director within private equity group Latium, and director and trustee of Motherwell Cheshire – a charitable incorporated organisation committed to promoting positive mental health and wellbeing in women, he brings over 20 years' business and finance expertise to the senior team.
Also contributing over two decades of knowledge to the business is new portfolio manager Rachel McIver. Based in Yorkshire, Rachel joins Mint from Lloyds Banking Group, where she built extensive knowledge of retail and commercial banking.
The company also welcomes Samuel Williams and Bethany Clawson, both of whom join Mint's underwriting support team.
Founder and managing director of Mint Property Finance, Andrew Lazare, said: "Investing in the right team is a key part of our growth strategy. As we continue to expand our breadth of market-beating products and our geographic reach both in Scotland and the South, it's important that we also expand the breadth of our team.
"Joseph, Rachel, Samuel and Bethany, bring to the business not only proven and extensive sector expertise, but a genuine passion and commitment to the industry. They're incredibly talented and a great fit with our team, we're delighted to welcome them to the Mint Property Finance family."
---
Business advisory firm Quantuma has established a new eDiscovery service to meet increased demand for electronic investigations from the legal sector.
Quantuma's eDiscovery team is headed up by newly appointed Director of eDiscovery Ben Hammerton, and will be an extension of the firm's well established forensic accounting and investigations arm.
Ben has over 12 years' experience in providing professional services in the field of litigation, arbitration, and regulatory investigations, as well as managing dozens of eDiscovery projects from initial data collection, through processing and review, along to successful court production.
The eDiscovery service (also referred to as eDisclosure) will allow Quantuma to support legal professionals and their clients (in-house Counsel, IS, Risk, Compliance) in a variety of matter types, including litigation, regulatory, investigation, employment, and insolvency in a more efficient and advanced way.
The new offering is designed to save Quantuma's clients time and money by sorting and analysing high volumes of data to uncover key relevant information required for legal review.
As part of this launch, Quantuma has entered a strategic partnership with global AI giant Reveal-Brainspace (Reveal), which will provide the technology behind the service.
Gavin Pearson, head of forensic accounting & investigations at Quantuma, said: "We are constantly reviewing our offering at Quantuma to ensure we are able to provide a full suite of unrivalled business advisory services across the UK and in our key global territories.
"Having Ben onboard, coupled with the implementation of the Reveal platform, will create greater efficiencies leading to better outcomes for our clients, particularly the legal community."
Ben Hammerton, director of eDiscovery at Quantuma, added: "The growth of eDiscovery has dramatically increased, even throughout the pandemic, with clients far more comfortable in the use of technology to save time, and importantly money, when dealing with legal disputes.
"Quantuma is in a unique position due to their service range and office locations, and so establishing this extension of its popular forensic accounting arm, I am excited to be onboard and helping to drive that journey in the coming months and years."
---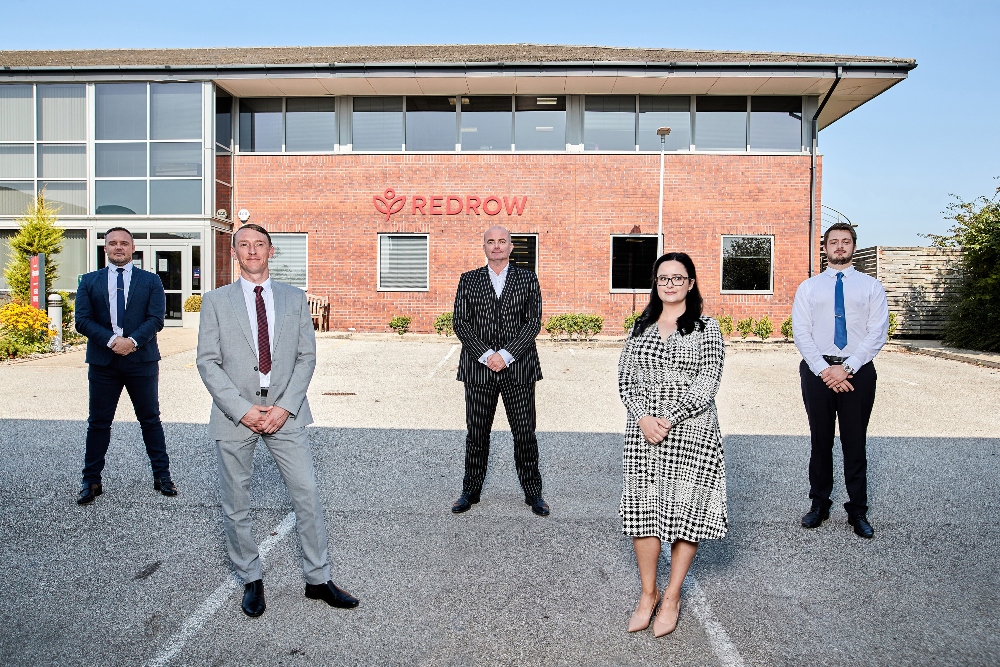 Redrow's Lancashire division has welcomed five new members to its Chorley based commercial team.
Pete Cox, who lives in Bury, is the company's newest senior quantity surveyor.
Lee Smith, from Liverpool, has joined as a quantity surveyor from Keepmoat Homes where he was in the same role for two and a half years.
Hannah Clemow, from Newton-le-Willows, is the newly appointed assistant quantity surveyor.
Lewis Hall, from Bolton, has joined as assistant buyer and Claire Southward, from St Helens, has started as commercial coordinator
Commercial director James Whiteley said: "I'm looking forward to supporting our new colleagues and encouraging their development within Redrow. Our team is now well-equipped to fully support the changing requirements of the region with the focus being on supply chain procurement in a very demanding market."
---
Hope Capital has announced Jonathan Britstone as operations manager.
Previously, Jonathan worked for Together, where he obtained just under five years' experience within the solicitor's team, dealing with various areas, including liaison with conveyancing solicitors to allow the smooth running of an application.
As well as the skills and experience Jonathan has developed working within the financial services, he also has 15 years' experience working in a broad range of positions in the wider legal industry.
In his new role, Jonathan will be responsible for supporting the sales, underwriting and post completion teams.
Jonathan said: "Joining Hope Capital at a time where it is flourishing as a business, is really exciting. I look forward to working alongside the team and helping to contribute to Hope Capital's progress going forward."
Gary Bailey, Managing Director of Hope Capital, added: "Jonathan's appointment is part of our ambitious plans to bolster all of the divisions across Hope Capital.
"As we take on more cases, it is essential we are best positioned to deliver an outstanding service to brokers and their clients. Bringing talent on board, such as people with Jonathan's calibre, will ensure we can do this."
---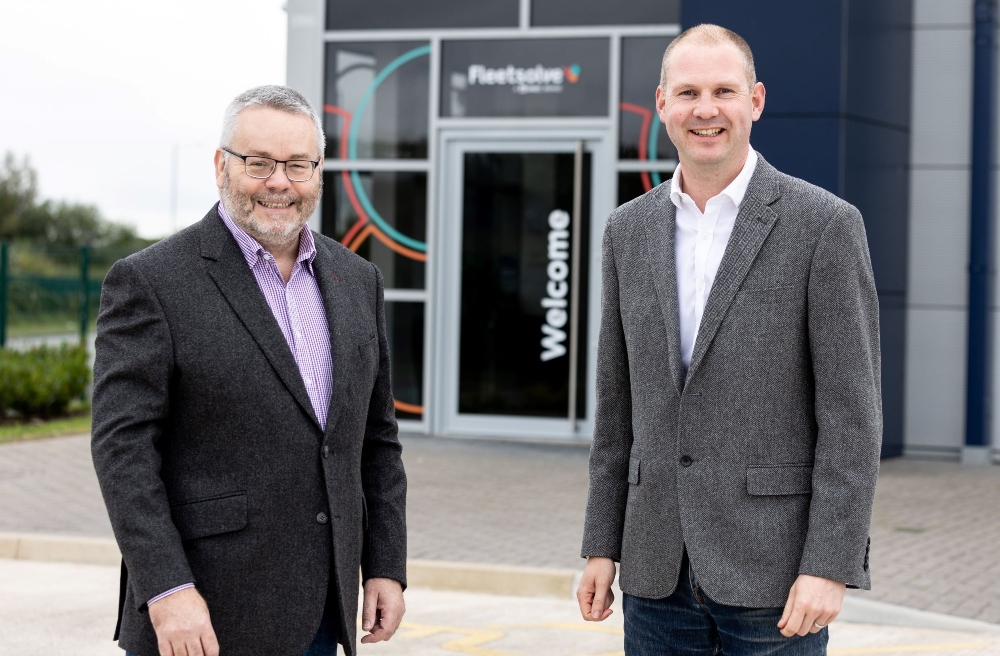 Renewable bioenergy specialists Fleetsolve has appointed Roger Pearson as its new managing director to drive the company into its next phase of growth.
Over the course of the pandemic, Fleetsolve has continued to grow successfully by renewing several major customer contracts, winning new customers and signing major international OEM partnerships.
The next phase of growth includes the development of new energy services which are designed to provide customers with low-carbon, affordable and resilient heat and power.
Pearson will lead on a number of these developments including the imminent launch of Fleetsolve's e-commerce platform for the Original Engine Manufacturer (OEM) parts business.
This is the first of its kind in the UK and follows on from the earlier announcement of their MAN Rollo strategic OEM partnership.
Fleetsolve specialises in the design, manufacture, installation, fuelling and maintenance of biofuel combined heat and power (CHP) systems under a Power Purchase Agreement or traditional equipment.
They also maintain and service similar units that run on natural gas and bio-gas.
Pearson said: "I'm thrilled to take on the mantle of managing director. Being entrusted to lead the continued growth of Fleetsolve and its people is an exciting opportunity.
"With the company's collective skillset and obvious commitment to customer experience, I'm looking forward to contributing further to Fleetsolve's future success."