Digital security group confident of continuing growth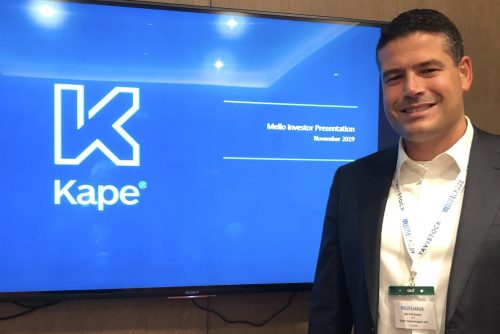 The drive for online security is delivering significant growth for Kape Technologies, it revealed today.
Half year revenues and profits soared at the AIM-listed Isle of Man-based digital security and privacy software business, in the six months to June 30.
Turnover rose from $58.986m to $95.502m, while pre-tax profits of $9.961m compared with $1.376m the previous year.
In May, the company entered into an agreement for a new senior secured debt facility of up to $220m, comprising a $120m senior secured term facility, $10m revolving credit facility and a $90m uncommitted acquisition facility.
Earlier this month, Kape announced a deal to buy British Virgin Islands-based ExpressVPN from Access Global and its subsidiaries for approximately $936m.
And in March this year it acquired Webselenese, the digital platform which provides independent and highly valued consumer privacy and security content, for $149.1m.
Today's results revealed that kape is expecting to generate annual revenues of between $197-202m and an adjusted EBITDA of between $73-76m.
As announced at the time of the proposed acquisition of ExpressVPN, the enlarged group is expected to generate revenues for the year ended December 31, 2022, of between $610-624m and proforma adjusted EBITDA of between $166-172m.
Chief executive, Ido Erlichman, said: "2021 is shaping to be a truly exceptional year for Kape.
"Pleasingly, our underlying business has continued to deliver record financial results alongside the hugely impactful acquisitions of both Webselenese, and more recently, ExpressVPN.
"ExpressVPN accelerates our business growth overnight, delivering significant earnings accretion and scale to the group.
"We were delighted with the response from both new and existing investors seen during the accompanying multiple-times oversubscribed fundraise, which provided a strong endorsement of our ongoing strategy.
"We believe Kape is positioned better than ever before to capitalise on the growth in the digital security and privacy market, which is showing no signs of abating, and we look to the future with confidence in delivering ongoing growth and realising significant value for all our key stakeholders."