Kape Technologies agrees $936m acquisition of digital tech business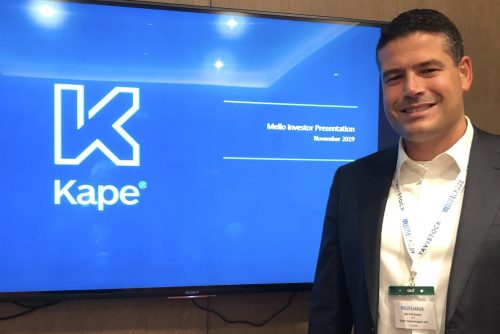 AIM-listed Kape Technologies, the Isle of Man-based digital security and privacy software business, has announced a deal to buy ExpressVPN from Access Global and its subsidiaries for approximately $936m.
In order to part fund the acquisition, Kape raised $354m by means of an underwritten placing to institutional investors. In addition to the placing, new and existing retail investors contributed $2.5m in a separate fund raising.
Kape Technologies chief executive, Ido Erlichman, said: "We are delighted with the strong support shown by both new and existing investors which enables us to proceed with our transformational acquisition of ExpressVPN."
British Virgin Islands-based ExpressVPN is one of the most recognised brands in the digital privacy space with premium products serving more than three million customers – of which in excess of 40% are in North America – and generating revenue of around $279.4m and adjusted proforma IFRS adjusted EBITDA of approximately $74.8m for the year ended December 31, 2020, up 37% and 34.9%, respectively, year-on-year.
Kape says the acquisition will create a premium digital privacy and security player best positioned to capitalise on the growth in the digital privacy market.
The acquisitiokn comprises $354m in cash, $237m in ordinary shares to be issued to the co-founders of ExpressVPN, Peter Burchhardt and Dan Pomerantz and their families, and a deferred cash consideration to be paid in two instalments of $172.5m each, 12 and 24 months post-completion of the acquisition.
Ido Erlichman said: "In acquiring ExpressVPN, we are creating a business at the forefront of delivering to consumers worldwide the most advanced privacy and security solutions, empowering them to regain control of their digital lives.
"We are thrilled that ExpressVPN will be joining Kape and believe that this transaction is testament to the strength of our existing business and growth strategy. This acquisition is directly in line with our mission to provide a privacy-first end-to-end suite of services capable of capturing the increasing demand in the digital privacy market."
He added: "With the quality of ExpressVPN's people and products, combined with the scale of their business, this transaction ideally positions Kape to continue to expand our global footprint and product portfolio at a time when digital security and privacy has never been more important."
Dan Pomerantz, co-founder of ExpressVPN, said: "The ExpressVPN team is delighted to be joining the Kape Technologies family.
"It was essential to us that anyone we teamed up with shared our strong fundamental commitment to user privacy, and Kape has demonstrated that in spades through its family of brands.
"With the infusion of Kape's support, we're excited to be able to accelerate our product development, deliver even more innovation to our users, and protect them from a wider range of threats."