City round-up: musicMagpie; Boohoo; United Utilities

X

Register for free to receive latest news stories direct to your inbox
Register
Stockport-based musicMagpie, the re-commerce business in the UK and US specialising in refurbished consumer technology, has announced the launch of a sustainability partnership with supermarket giant Asda.
The ground breaking partnership will create a circular ecosystem that will prevent thousands of tonnes of consumer technology and media products ending up as waste.
It will entail:
The roll-out of musicMagpie's innovative SMARTDrop kiosks across Asda stores
The launch of an affiliate agreement which will give Asda customers the chance to buy and sell pre-owned consumer technology and media items with musicMagpie through the Asda website and mobile app
The continuation of musicMagpie's pre-existing relationship with Asda, whereby musicMagpie's pre-owned DVDs and CDs have been available to buy in Asda stores since August 2020.
The group said musicMagpie's SMARTDrop kiosks will be rolled out to nearly 300 Asda stores in 2022, following a highly successful trial involving 15 kiosks across the Asda estate since November 2020. The kiosks offer a fast, easy and free way to recycle unwanted phones for instant cash.
They allow a customer to bring in their old phone, receive a valuation and get paid instantly with money transferred directly to the customer's bank or PayPal account.
So far, approximately 3,000 smartphones have been traded in through musicMagpie's kiosks, paying out more than £800,000 instantly to customers. The completion of the Asda roll-out will mean that 90% of the population in the UK will live within a 15-minute drive of a SMARTDrop kiosk.
For Asda, research from the trial has shown that 70% of the customers who came into a store to use a kiosk had not shopped at Asda before, and that 24% of customers using a kiosk went on to make a purchase while in store.
In addition, the new affiliate agreement means that Asda customers will now be able to buy and sell refurbished consumer technology products, such as mobile phones and tablets, as well as pre-owned entertainment products with musicMagpie through the Asda website and mobile app. When selling, the items can then be dropped off by the customer at any Asda store, from where they are transferred to musicMagpie using Asda's "toyou" service.
Asda already sells musicMagpie's pre-owned DVDs and CDs in its stores. After launching in August 2020, the offering proved so popular with customers that it was rapidly rolled out from five to more than 200 Asda stores across the country.
Steve Oliver, chief executive and co-founder of musicMagpie, said: "We are thrilled that a business of Asda's prestige and national reach has recognised the value of musicMagpie's unique circular economy model, and is now prepared to scale up our partnership so decisively and quickly. Our research shows that the average UK household has 11 items of unused consumer technology lying around, totalling an astonishing £16.5bn. Both the SMARTDrop kiosks and the new affiliate agreement will allow Asda customers to free up cash and declutter their homes.
"The extension of our partnership with Asda will help us to achieve our clear strategic goal of 'buy more, sell more, rent more' by making it even easier for consumers to sell to musicMagpie and make a decision that is both smart for them and smart for the planet."
Matt Harrison, senior director of partnerships at Asda, said: "Our exclusive partnership with musicMagpie has been developed with the long term view in mind and it is fantastic to see this vision achieved through a wider roll out in Asda stores. From the start, the team at musicMagpie have shared our philosophy of testing and learning through trials in our stores, with the ability to quickly understand what works and scale.
"The launch of 295 SMARTDrop kiosks and an affiliate site where customers can buy and sell technology via Asda.com will prevent e-waste going to landfill, as well as save shoppers time and money."
::
Online fashion retailer Boohoo has published an international factory list, meeting its transparency pledge to publish it within 12 months of the Independent Review produced by Alison Levitt QC following claims linking the Manchester group to producers allegedly paying below minimum wage.
The international factory list details around 1,100 factories following an extensive period of mapping and auditing which initially began in 2020.
The 17 recommendations from the Independent Review were broken down into 34 deliverables as part of the Agenda for Change. To date the programme has completed 28 of these items, which are governed by a KPMG review cycle. The remainder are expected to be completed in the coming months.
Sir Brian Leveson, who is providing independent oversight of the Agenda for Change programme, has submitted his fourth report to the board and, in line with the group's ongoing commitment to transparency, this has today been published on the group's website.
Sir Brian acknowledges the progress that has been made in relation to both the Independent Review and also the wider ethical programme upon which the group has embarked, embedding the Agenda for Change into business as usual.
He states: "I continue to applaud the enthusiasm that all at Boohoo have demonstrated for the Agenda for Change Programme and chart the very real progress that has been made in relation both to the recommendations set out in the review and also the wider ethical programme upon which the group has embarked. It marks the movement of A4C into business as usual which is not, of course, the beginning of the end of the process, but merely the end of the beginning."
The group has also announced that it intends to sign the International Accord for Health and Safety. The legally binding agreement is a replacement for the Bangladesh Accord which has delivered significant improvements to working conditions for garment workers in the country.
John Lyttle, group CEO, said: "The Agenda for Change programme was designed to ensure that the changes we made to our business are sustainable and embedded into our culture as we look to the future. The dedication of our teams to delivering real change has meant we have been able to achieve the challenging targets we set ourselves and I'd like to thank everyone who has been involved in this, both inside Boohoo group and all of the external partners we have worked with, for their commitment."
The shake-up was sparked by reports last July in The Sunday Times of the pay and conditions at a Leicester garment manufacturer linked to Boohoo.
Boohoo issued a statement seeking to distance itself from the company, which it said "is not a declared supplier" and promised to "urgently review our relationship with any suppliers who have sub-contracted work to the manufacturer in question".
::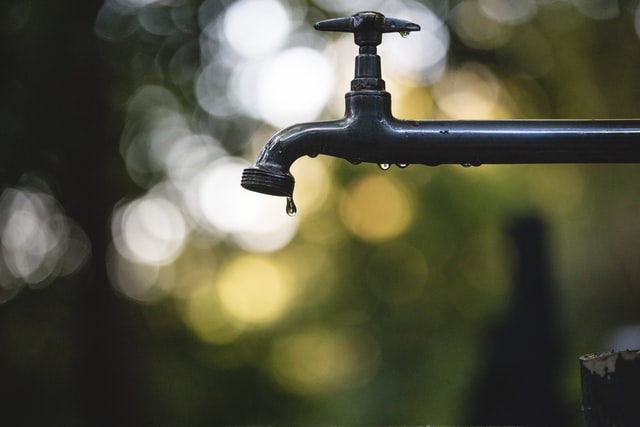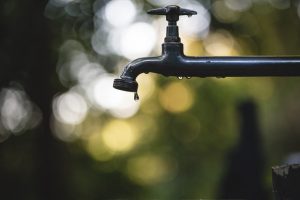 United Utilities, the Warrington-based water and wastewater group for the North West, said current trading is in line with group expectations for the six months ending September 30.
In an update today it said group revenue for the first half of 2021/22 is expected to be higher than the first half of last year, mainly reflecting higher consumption only partially offset by the known regulatory revenue reduction. Household consumption remains high as many customers continue to work from home and consumption from businesses has started to return to pre-COVID levels as restrictions are lifted. Overall, the net increase in revenue in the first half of the year is expected to be around four per cent.
Underlying operating profit for the first half of 2021/22 is expected to be higher than the first half of last year. This largely reflects higher revenue and targeted efficiencies partly offset by higher underlying operating costs, largely as a result of inflationary increases in the group's core costs.
The group said it expect a small increase in its net debt at September 30, 2021, compared with the position as at March 31, 2021. This largely reflects the group's ongoing investment in its asset base along with acceleration of capital expenditure to deliver service improvements sooner.
United Utilities provides services to more than seven million customers in the North West.
In the Environment Agency's latest annual assessment of environmental performance, it achieved the top four star ranking and was assessed as "green" across all six areas that the agency assessed. This is the fourth time in the past six years it has earned this top rating.