Record year for cleaning products maker Fabulosa as sales double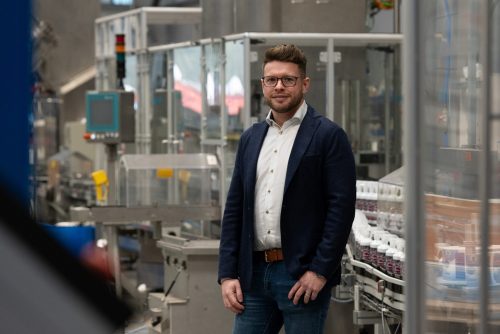 Cleaning products maker Fabulosa has revealed a record year for revenues which have doubled as listings were pushed both at home and internationally.
The Crewe, Cheshire-based family business has seen revenues grow £39m for the year ending 31 August. That's doubled since last year.
Established less than three years ago, Fabulosa, which has its head office and two factory locations in Crewe and a third in Shropshire, was founded by household products manufacturer Mike Sharpe and his son and daughter-in-law James and Jennifer Sharpe.
The brand exports to Europe, Australia, New Zealand and the UAE.
Its core ranges run across surface care such as disinfectants and polishes to air fresheners, and laundry care and the brand is now also ahead of Dettol in terms of volume market share.
Marketing Director, Adam Burnett said: "We enjoy a good clean fight and each time we smash a target, we set another one.
"As a business we are constantly moving forward with fresh and exciting NPD to refresh and revitalise tired categories ranging from surface and air care to car care and lawn treatments.
"This drive is complemented by our relentless push to grow listings both at home and internationally, as well as our fast paced, integrated marketing campaign, which included our successful TV campaign earlier this year."
James Sharpe, co-founder and MD of Fabulosa said: "As a highly ambitious fmcg manufacturer, it is a given that we closely monitor sales and individual sku and listing performance down to the minute detail, and with each trading period we are exceeding targets significantly.
"However, it is only when you reflect on our performance in relation to our competitors and our overall market share by Volume and Value, you realise just how far we have come in such a very short space of time, especially given the extremely mature markets we are entering and the extremely well established brands who have occupied pole position for so very long."
Fabulosa has supplied over 100 million units and launched more than 150 fragrances since its launch in 2019.