Manchester foam products group acquires mattress manufacturer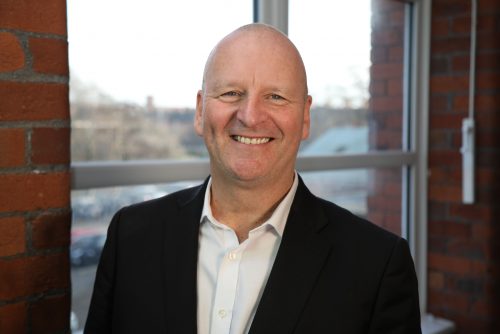 Manchester private equity firm NorthEdge and The Belfield Group have completed the sale of Usleep, a specialist mattress manufacturer, to The Vita Group, the Middleton-based manufacturer of premium foam products, for an undisclosed sum.
Usleep is a subsidiary of upholstery and home furnishings manufacturer Belfield, which secured private equity investment from NorthEdge in 2016.
It provides an end-to-end service for its customers, from product design and development through to fulfilment, from two well-invested manufacturing sites in Ashton-under-Lyne and Castle Donnington.
Usleep is a zero waste to landfill business that works closely with its suppliers and customers to encourage sustainability and best-in-class business ethics.
The divestment of the Usleep subsidiary, which provides the second strong return for NorthEdge Fund II in the last quarter, follows a successful partnership between NorthEdge and Belfield.
During the partnership there has been significant investment into Usleep's manufacturing facilties, providing capacity for growth and the capability to deliver market leading operational efficiency through semi-automated manufacturing – resulting in the business doubling EBITDA during the investment period.
Usleep serves market leading direct-to-consumer and omni-channel retailers, and continued to trade strongly throughout the COVID-19 pandemic as a result of the structural channel shift to online and the segment growth of foam and hybrid mattresses.
Vita's acquisition of Usleep will allow the business to continue to grow its manufacturing capabilities and expand further internationally. The business will continue to be led by Paul Glynn, mattress divisional managing director, and Usleep managing director, Tina Tombs.
Gary Lasham, CEO of Belfield, said: "The backing we've had from NorthEdge has been excellent. They have supported the business with over £6m investment over the last four years to facilitate continued growth, including £2m to expand Usleep's manufacturing capabilities in 2018.
"They have also driven our continuous focus on operational excellence, people and health and safety. Together we've built a high performing business, and we're thrilled to have secured a new partner for Usleep that will allow the business to continue to achieve its full potential."
Tom Rowley, director and head of Yorkshire and North East at NorthEdge, who led the Belfield MBO in 2016 alongside NorthEdge managing partner Grant Berry, said: "Usleep has consistently been a strong business in The Belfield Group. It is led by a highly experienced senior leadership team and has long standing customer and supplier relationships.
"During our partnership we have invested heavily into Usleep's facilities, focussing on delivering operational excellence. As a result Usleep are the partner of choice for high growth omni channel and online retailers, and have the capability to continue expanding in line with increasing demand."
Nicola McQuaid, director at NorthEdge, said: "It was vital for us to find the right partner for the next phase of Usleep's growth.
"Vita has been supplying Usleep for some time, so they already had a strong relationship with the business and the management team, and critically recognised Usleep's growth potential in the UK and internationally. We are looking forward to watching the business continue to grow over the coming years under Paul and Tina's leadership."
Paul Glynn, managing director of Usleep, said: "We'd like to thank the teams at Belfield and NorthEdge for their support over the years, and we can't wait to see what the future holds for Usleep in partnership with Vita."
Speaking on behalf of The Vita Group, group CEO Ian Robb said: "We are very excited to have Usleep join the Vita family. Usleep aligns with our values of safety, responsibility, resourcefulness, integrity, and innovation.
"Together, we look forward to supporting our customers and suppliers. This acquisition will enable collaboration on innovation across the end-to-end service, from unique foam technologies through to innovative mattress design."
This will be the third acquisition completed by Vita in 2021 following the acquisitions of IMPE Srl, located in Naples, Italy, in the first quarter and UK-based Technical Foam Services in quarter two.
The Usleep acquisition significantly enhances and accelerates Vita's strategy to grow its bedding business across Europe.
Vita has existing mattress production facilities in France, Germany, Romania, The Netherlands, UK and Hungary. Vita has long term strategic relationships with a range of global partners in the bedding sector, building on a wide range of R&D capabilities via its innovation centres in the UK (bedding) and Lithuania (chemistry/formulation).
NorthEdge and The Belfield Group were advised by Deloitte (lead advisory), Addleshaw Goddard (legal), PwC (FDD) and KPMG (tax structuring).
Vita was advised by DLA (legal), PwC (FDD, ops DD, tax), RSK (environmental DD) and Lockton (W&I broker).