Boohoo hits record first half sales and doubles market share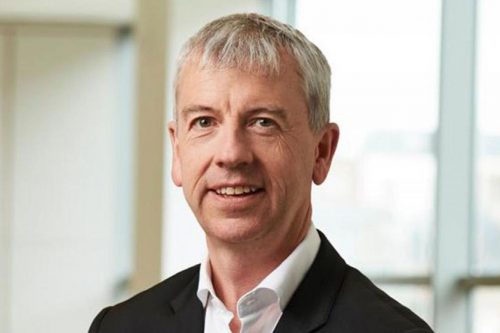 X

Register for free to receive latest news stories direct to your inbox
Register
Online fashion retailer, Boohoo, achieved record half year sales, it announced today.
The Manchester group saw revenues surge by 20% to £975.9m in the six months to August 31, although pre-tax profits fell by 64% to £24.6m.
During the reporting period it relaunched the Debenhams brand, adding a new dimension of a digital department store to the group's portfolio and extending the group's target addressable market.
It also managed the integration and relaunch of the Dorothy Perkins, Wallis and Burton brands, complementary additions to the group's scalable, multi-brand platform, and opened additional distribution centres in Wellingborough and Daventry, supporting the next phase of growth.
Boohoo purchased new offices in the heart of London's West End, housing its London-based brands.
And it has doubled its market share in the UK and US over the past two years. The group will open a new distribution centre in North America in 2023, significantly strengthening its proposition.
Profitability was hit by a number of cost headwinds driven by short term factors largely relating to the pandemic and the group's investment as it scales its newly-acquired brands.
These include increased marketing investments in key markets and its new acquisitions, two warehouse operational moves, returns rates normalising and materially higher shipping costs.
COVID-19-related distribution cost increases totalled approximately £26m in the first half.
Boohoo has a robust balance sheet with net cash of £98m, a healthy operating cash flow of £21m, and net cash outflow of £128 million, after record capital expenditure of £172m.
Looking ahead, the group said its expectation is for full year sales growth of 20% to 25%, implying sales growth of 20% to 30% in the second half of the financial year.
Boohoo has seen a re-acceleration in the rate of growth compared with that achieved in the second quarter. Adjusted EBITDA margins are expected to remain robust, and the group will continue to invest in its existing and new brands to facilitate the long term growth opportunity.
Elevated short-term cost headwinds experienced in the first half are expected to continue in the second half, alongside recent freight inflation in its supply chain and wage inflation within the distribution centres.
Consequently, adjusted EBITDA margins are now expected to be nine per cent to 9.5%, compared with 9.5% to 10% as previously guided.
Reflecting ongoing investments across technology, offices and infrastructure – including the initial phase of the international distribution centre – capex is now expected to be around £275m for the year, slightly above the top end of previous guidance of approximately £250m.
The COVID-19 factors impacting EBITDA this financial year are expected to normalise over the medium term.
Recent inflation in freight, logistics, and labour costs are expected to reduce from elevated levels in time, particularly as the group invests in its own infrastructure through implementing more advanced automation in its existing distribution centres, global travel capacity increases and its first global distribution centre opens in North America.
Chief executive, John Lyttle, said: "Looking back over the last 18 months the group has delivered an excellent operational and robust financial performance, and that is a testament to all who have helped deliver this.
"We are delighted to have doubled our market share in key markets such as the UK and US, have significantly expanded our target addressable market through selective acquisitions and are excited about the global potential for all of our brands.
"In the first half of this financial year, our teams have yet again delivered integrating four new brands, launching two new warehouses and strengthening our infrastructure in a manner that will allow our multi-brand platform to scale as planned.
"Entering the second half of the year, the group is well positioned to accelerate its growth and our confidence in the group's medium term targets remain unchanged.
"We will continue to invest across our platform, people and technology as we look to further cement our position as a leader in global fashion ecommerce."
However, Boohoo shares dipped in early trading, dropping 10.86% by 9.30am to 228.20p per share.
Russell Mould, investment director at Manchester investment platform, AJ Bell, said: "Boohoo is one of the big names that has helped to create the fast fashion movement. It has done so well in recent years that sales growth expectations have been very high.
"It's been a real hit with younger people, drawn to its cheap dresses and constantly changing product range.
"When it disappoints on the sales growth front, the market takes a very dim view of the company. That's the situation now after the company reported second quarter sales growth of nine per cent, significantly below the analyst consensus forecast of 28% growth.
"Profits have also been hit by higher costs, which is a force disrupting numerous industries.
"Boohoo has blamed the slower second quarter on more UK customers returning products, competition from physical stores reopening after lockdown restrictions were lifted, as well as consumer uncertainty and ongoing Covid-related disruption in overseas markets.
"During the various lockdowns a lot of people couldn't be bothered to go to the Post Office to return items, so clothing retailers benefited from fewer returns. Historically fancy items were more likely to be returned, such as dresses after wearing them (with the tags still on) to a party. Restrictions on social gatherings meant those items were in lower demand during lockdowns, but demand is bouncing back and so too are the returns."
He added: "The end of furlough is going to weigh on Boohoo given that people who were still on the jobs support measure as it ended may well have been in its target customer range given the typical young age of people in roles that have been affected, such as in the travel sector.
"It's important not to get too hung up on one quarter's results and it is encouraging to see Boohoo report better trading in the past few months.
"Strategically, Boohoo is getting its act together on the ESG front, with more control over its supply chain and various initiatives to make amends following poor governance.
"The company also continues to expand organically and via acquisitions, finding new ways to reach a broader audience and to sell more items to customers, such as beauty products.
"A plan to launch a resale platform in 2022 is also interesting as it shows Boohoo is taking steps to ensure that customers don't stray too much to competitors, which include second hand sellers such as Depop and Ebay, as well as the likes of ASOS."