North West business briefs: Williams Land Rover; UVS; C&O Powder Coatings; Sally Penni; Beever & Struthers

X

Register for free to receive latest news stories direct to your inbox
Register
Williams Land Rover will be showcasing one of the original Land Rover Defenders that appear in the new James Bond movie, No Time to Die, which landed in cinemas on September 30.
Williams, the Stretford-based 100-year-old family business which retails Land Rover, Jaguar, BMW and MINI, is the only retail centre in the North where the original vehicle from the blockbuster movie will be on display. The renowned dealership will take delivery of the exclusive vehicle, which appears in some of the most iconic scenes in the movie, early this month where it will be on display at Williams Land Rover Manchester, adjacent to the Trafford Centre, from October 8-22.
Without an engine and transported in its original condition from the movie set, the vehicle will appear in its authentic battered and bruised state after featuring in one of the most high octane, thrilling car chases ever filmed by the stunt team involved. The team talk about their real-life stunts here:
Gary Nickson, head of business at Williams Land Rover, said: "'To have one of the Defenders that appears in the long awaited James Bond movie here on display will be a meeting of great British brands and a unique celebration of Land Rover's 38-year association with James Bond not far from Daniel Craig's birthplace in the North West – a fitting legacy as he appears in his fifth and final film for the franchise."
No Time to Die features three Defenders, two Range Rover Sport SVRs, a Range Rover Classic and Land Rover Series III, as part of the long standing relationship of Land Rover with James Bond films, which began in 1983 when a Range Rover Convertible appeared in Octopussy.
Most recently, in 2015, the Range Rover Sport starred in a major action sequence in SPECTRE. To celebrate the latest movie, Land Rover has launched a limited edition Land Rover Defender V8 Bond Edition with only 300 available worldwide.
::
A strategic partnership formed between Burnley video wall technology experts Ultimate Visual Solutions (UVS) and Basingstoke-based mobility solutions company Dynniq, has secured its first major control room project win. The partnership was formed to offer a turnkey solution for a local authority traffic control room incorporating a UVS video wall solution with Dynniq's Urban Traffic Management Control system, ImCity.
ImCity is a cloud-based platform that has been designed to offer a flexible and open integration solution, enabling many different roadside assets, such as CCTV cameras, to be combined into a single Graphical User Interface. ImCity will be displayed using a UVS Lucidity video wall system in which a controller is configured to decode and display more than 110 HD resolution IP streams collected from traffic cameras and multiple HDMI encoded data sources.
This enables local authorities to effectively control various roadside assets from one integrated free-standing LCD video wall display, ensuring enhanced road safety and improved traffic flow without the need for significant infrastructure changes. The control of the video wall layouts is provided within ImCity via a desk mounted touch screen controller.
Steve Murphy, managing director of UVS, said: "The project was won after an extremely intensive tender process during the heart of the COVID pandemic, when Dynniq and UVS combined to provide a comprehensive tender response. We also jointly 'raised the bar' in providing remote, online live demonstrations of our integrated solution and providing compliance to the technical specifications which convinced the client that we had the right solution."
Tony O'Brien, Dynniq managing director, said: "We are excited to be working with UVS on this project to fully integrate a five metre-wide video wall display for an enhanced management experience for network operators using the new ImCity platform."
::
A St Helens specialist architectural firm has secured £300,000 of funding to create a pioneering new environmentally-friendly powder coating line that will also improve efficiencies and reduce waste. C&O Powder Coatings has secured the funds from Lombard Asset Finance to help futureproof the family-run business and facilitate its ambitious growth plans.
Powder coating is a dry finishing process that has become extremely popular in recent years. Because no solvents are present, the coating, which is used to create protective and attractive finishes on various materials, is an environmentally-friendly and cost-effective alternative to traditional liquid paints. The company has used the funding package to invest in a new high specification powder coating line at its workshop in Sutton, with the new equipment considered among the best available in the current marketplace.
The change has reduced the current four-line set up to just two lines, helping to futureproof the business and boost sales levels, which, in turn, will create more jobs for the local community. The total cost of the project to the business, including commissioning and installation of the new line, was approximately £630,000, with Lombard financing half of this amount to facilitate the move.
As a multi-generation family firm, which has been operating for more than 35 years, C&O Powder Coatings currently employs more than 40 people in the local area. Typically, its client products include aluminum roofing, cladding fabrications, air distribution products and solar shading systems. Managing director, Tom Holmes, said: "Without question, construction is booming at present, with demand for powder coating being the preferred finish of choice in many situations. With this, we understand that we need to keep up with our clients' demand for quality and service. We're confident that, with this new investment, we'll be able to continue delivering on these requirements for our clients, by offering quicker, cost effective, and sustainable powder coating services."
Kevin McGowan, relationship manager at Lombard Asset Finance, said: "It's highly rewarding to support such a successful family business as it introduces more sustainable operations while remaining committed to delivering fantastic opportunities for both their clients and employees. Working with Tom and his team to find the right funding solution for such an important business project has been great, and I'm confident the funds will be used to further boost their highly sought-after services nationwide."
::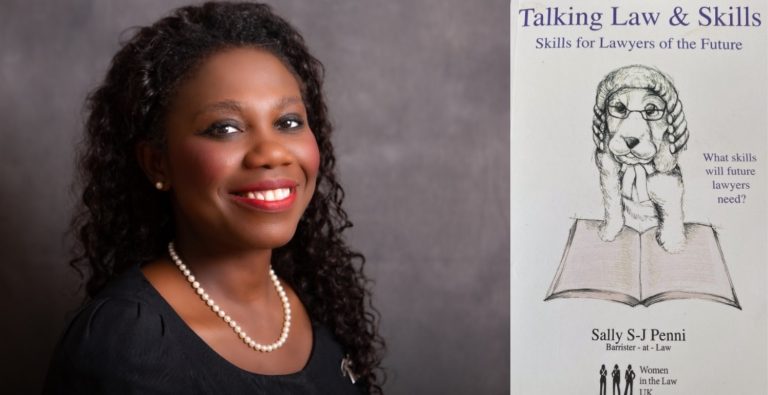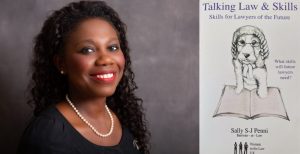 Sally Penni, the Manchester barrister and founder of Women in the Law UK, has published the fourth in her Talking Law series of books for practising and aspiring lawyers. In Talking Law & Skills she draws on her experience, and curates contributions from a range of experts, to provide insights into a range of skills she has identified as necessary for lawyers building their careers in the third decade of the 21st century.
Subjects covered include negotiation, communication, managing priorities, leadership, entrepreneurship, resilience and financial wellbeing. In addition to Miss Penni's own insights the book contains contributions from a range of lawyers and subject area experts, including Jodie Hill, Andrew Powell, Amanda Adeola, Elaine Banton, Sian Darlington, Catherine Brown and Michael Gates.
Talking Law & Skills will receive its official launch at two special online meetings of the Women in the Law UK Book Club today (October 1), at 1pm and 5pm. The Women in the Law UK Book Club is a monthly event at which attendees discuss a book with its author.
Miss Penni developed the idea for the book during the COVID-19 pandemic. She said, "Like so many others, during lockdown I had to become a teacher, a counsellor, a cleaner, and a cook, as well as a barrister and CEO. It made me start to think in-depth about the range of skills that practising and aspiring lawyers will need to survive and thrive in the profession over the decades ahead. Talking Law & Skills addresses this, and looks in-depth at a range of areas on which tomorrow's professionals will need to focus if they are to succeed in the business of law."
Miss Penni, who was awarded an MBE for services to diversity in the workplace, social mobility and the law in 2020, is the founder and chair of Women in the Law UK, the professional development organisation that promotes gender diversity and women's progression in the legal sector. The organisation, which has its roots in Manchester, is active nationwide and has held regular events in London, Scotland, Wales, the Midlands and Yorkshire.
::
Accountants and business advisors Beever and Struthers has formed a partnership with Pareto Financial Planning to provide their staff and clients with award winning independent financial and wealth management advice. The two Manchester-based firms will work closely together to ensure staff and clients of Beever and Struthers benefit from tailored and strategic financial advice and support.
The partnership means Pareto specialist advisor Chris Colclough will be based at the head office of Beever and Struthers sharing his expertise with staff and national clients of the wider firm covering Blackburn, Birmingham, and London.
Maria Hallows, executive partner of Beever and Struthers, said: "We look forward to our exciting and progressive partnership with Pareto Financial Planning, which demonstrates how Beever and Struthers is dedicated to ensuring our clients benefit from the independent and beneficial advice they require. Through this partnership we will be able to help our clients make informed decisions, reflecting both their personal and business needs, recognising that every client is different.
"Working with Pareto in this way means we can provide a seamless service, including investment advice,measures to protect wealth, planning for retirement, and more general corporate advice, for example reviewing employee benefit packages. We recognise that we need to practice what we preach, and so the starting point for this partnership is ensuring our valued staff have access to all the expertise and support Pareto can bring. Chris becoming embedded in our team is fundamental to the success of this venture."
Stuart Carswell, director at Pareto Financial Planning, said: "We are delighted to be working alongside Beever and Struthers as part of our continued growth plans to work with accountants and provide them with a robust financial services proposition. We look forward to developing a successful long term relationship with an ambitious and like-minded professional practice.The partnership exploits the natural synergies between us, offering a holistic approach to financial advice."