Mill site acquired for work to begin on 98 affordable homes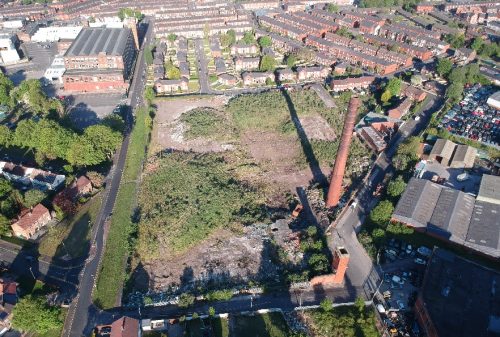 MCI Developments, part of national homebuilder, Keepmoat Homes, has purchased Maple Mill in Oldham, as part of a £14m scheme to build 98 affordable homes.
MCI Developments and Great Places Housing Group purchased the site where the old spinning mill in Hathershaw was once situated.
Following planning approval from Oldham Metropolitan Borough Council in June 2021, the project will deliver a 100% affordable housing scheme comprising two-, three-, and four-bedroom homes with spacious rear gardens and parking, along with one- and two- bedroom apartments and cottage flats. MCI Developments is working with Great Places Housing Group to deliver the homes which will all be available for affordable rent.
Construction on site will commence at the end of the month and is expected to take two years to complete.
Alex Wood, regional managing director at MCI Developments, said: "We're delighted to have purchased the site at Maple Mill and breathe new life into an area that's been left derelict for many years.
"As a company, we have a strong track record building new affordable homes across the North West, particularly on brownfield land such as this, and are driven to make an impact to the local community to deliver real value to real people.
"Working with Great Places Housing Group, our aim is to transform the site into a desirable place to live, which has great transport links to Oldham city centre and beyond, delivering much needed affordable new homes and ensuring the development is a major social benefit to the residents in Hathershaw.
"We are very much looking forward to starting work on site later this month, which will create more than 60 jobs throughout the build process."
Helen Spencer, director of development at Great Places, said: "We're pleased to be working with MCI Developments on Maple Mill.
"The development will transform this neglected site, which has been a source of local frustration, into a new neighbourhood of 98 much needed affordable homes and is a great example of what can be achieved through effective partnership working.
"The demand for affordable housing continues to be a key issue and Great Places remains committed to creating great homes in all of the areas we operate in."
Commercial property and development consultants, Smethurst Clarke, advised MCI Developments on the purchase of the site.