Law firm leads on NHS Trust's acquisition deals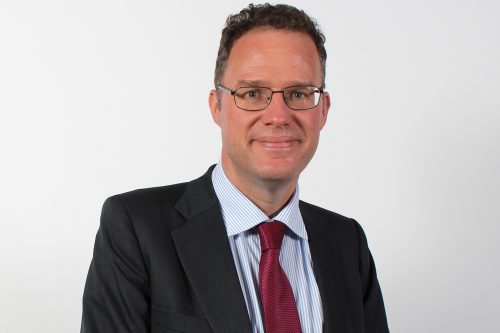 Health law firm Hill Dickinson has advised Salford Royal NHS Foundation Trust (SRFT) on its acquisition of three additional hospital sites from Pennine Acute Hospitals NHS Trust (PAHT).
The transaction, which completed on October 1, 2021, will see SRFT acquire PAHT's hospital sites in Bury, Rochdale and Oldham. The newly expanded SRFT also rebranded as the Northern Care Alliance NHS Foundation Trust.
It follows the separation in April 2021, of North Manchester General Hospital from PAHT and its subsequent transfer to Manchester University NHS Foundation Trust.
Together, the two transactions constitute a major milestone in NHS healthcare provision for the North West region and tie in with integration and collaboration plans to develop a single hospital service across the city of Manchester in which the sustainability of essential patient services across the region is key.
An interdisciplinary legal team from across Hill Dickinson's health group collaborated to provide SRFT with advice and guidance across a wide range of practice area specialisms.
Esther Venning, Rob McGough and Amanda Hurst, partners in the health commercial regulatory and real estate team, together with Michael Wright, partner in the firm's health employment team, and Jonathan Heap, partner in the clinical negligence team, led the firm's advice to SRFT, together with senior associate Jenna Wong and associates James Molloy and Laura Tasker.
Rob McGough said: "We are absolutely delighted to have achieved a successful outcome for our client on this very long and complex process. The delivery of the transaction in the current climate is testament to our longstanding relationship with the senior team at Salford, the trusted partnership we have built together and our ability to provide a joined-up service across multiple distinct but inter-related areas of the law."
Hill Dickinson has advised SRFT since the trust was first established and was instructed on the latest acquisition as far back as 2016. Steps leading up to the acquisition of the three hospital sites by SRFT began with the establishment of group governance arrangements whereby SRFT and PAHT were brought together under a single group governance structure in April 2017, ultimately paving the way for the planned acquisitions.
Following a tender process in 2018, the firm was appointed to provide legal support throughout the acquisition.
The scope of support included provision of embedded on-site legal support, the running of legal advice clinics and specialist support in the areas of corporate, commercial and public law, governance, employment, property and estates, and clinical negligence, in terms of due diligence.