Post-pandemic return of Liverpool business community begins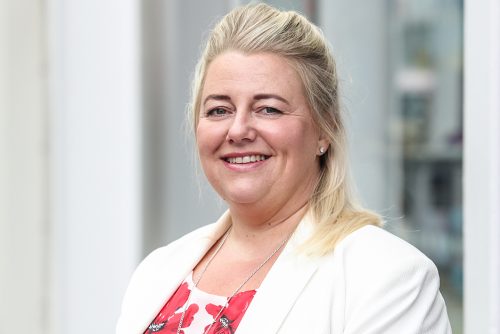 Liverpool's business community is beginning to return to life, new footfall figures show.
Footfall between the traditional commuter hours of 8-9am in city centre increased by 20% in September compared with August.
In a month which saw many businesses returning to the office, the increase suggests a return to morning commuting and a regular office routine.
New acquisitions and openings in the area point to a new direction and belief in the continued pull of the business quarter of the city centre.
September has seen a return to a more normal working routine for many, according to data gathered by Liverpool BID Company. Occupancy rates at serviced office developments are back to around 35%.
In August the total footfall between 8-9am was 125,324. In September, that rose by 20% to 149,435. The largest bump is seen on Monday mornings, suggesting that Monday's appear to be the day that people are returning to the office more than other days.
September's total is also a 19% increase on July's, where footfall during the same hour was 125,324, suggesting the increase is due to more people returning to the office for work.
Julie Johnson, business operations partner at Morecrofts Solicitors and acting chair of Culture & Commerce BID, says while people are returning to desks, it is a more flexible model that is being adopted by many firms.
"We are seeing businesses returning to their offices but we knew this would be a gradual process.
"Flexibility and a hybrid offer has been a core message from many businesses as they look to navigate the new normal. The confidence shown in the commercial district illustrates it is still a major draw, and Liverpool is perfectly placed for those looking for a flexible option."
New acquisitions and regeneration of major buildings within the commercial district point to continued confidence in its future, along with a hybrid way of working. HMRC's multimillion-pound redevelopment of India Buildings has been completed, with more than 4,000 new staff coming into the commercial district.
INNSiDE, a new hotel by Meliá has opened on Old Hall Street within the old Liverpool Daily Post and Echo offices. The building will also house Sony, which is moving its staff from Wavertree to Liverpool's commercial district.
The Martin's Bank Building, one of the most stunning in the city, will soon become Grade A office space for both small and large companies. The building has been purchased by Kinrise, which said it will keep the ground floor public with a space for exhibitions, events, a cafe and flexible workspace.
Sam Lawson Johnston, co-founder of Kinrise, said : "Liverpool is a richly diverse and vibrant city and we have been looking for a site here for a number of years.
"Martins Bank Building in the city's commercial centre meets all the requirements we look for in a building – central location, an abundance of character, great natural light and volume of space. It is the perfect addition to our portfolio.
"The signature Kinrise, design-led refurbishment will soon begin throughout the building and alongside private office space, we hope to create a welcoming ground floor area open to the public and space for cultural programmes and future local community events."