THG responds to share price drop after disastrous capital markets day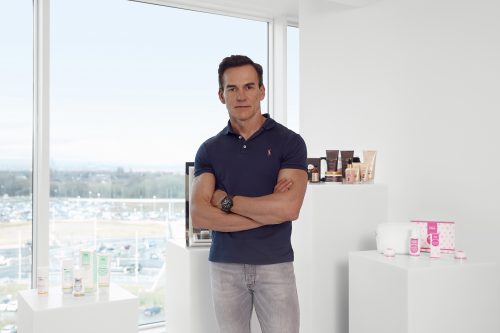 Online beauty retailer THG has seen £1.85bn from the company's market value after share prices dropped by a third – but the insists it is in a good position.
The e-commerce group has seen its shares close down 35% after a disaster of a capital markets day where it shared its 2030 sustainability strategy with investors.
But investors took fright at the update and concerns that Japanese investment giant SoftBank's support for THG was cooling, driving down its share price almost 35% from Monday's closing price of 437p, to close at 285p on Tuesday.
THG had already seen its share price drop by more than a third in a month after it announced plans to spin out its beauty business.
Instead, THG will focus on Ingenuity, its new e-commerce platform.
THG only floated last September and beauty is a major chunk of the company.
Yesterday's investor and analyst meeting  did not calm investors' concerns about the business.
In a statement this morning, THG said "that it knows of no notifiable reason for the material share price movement, and that no material new information was disclosed at the event."
It said: "Since its IPO in September 2020, THG has consistently delivered ahead of its targets set at the time of IPO and recently reported a strong first half performance across all divisions, with Group revenue of £958.8m, +44.7% YoY (CCY).
"The Group also has a very strong liquidity position as it enters its peak trading season, with available cash as at 30 September 2021 of £700.0m across long dated 3-5 year facilities."
THG is due to report its Q3 Trading Update on 26 October.
The Manchester-headquartered group is the latest online retailer to see its share prices hit in recent weeks.
Boohoo endured one of its worst days in its seven years as a public company after a slump in its share price wiped nearly £500m off its market value earlier this month.
Its shares fell 15% to close at 217p after it revealed record half-year sales of £976m.
The analysis consensus forecast had been for a 28% growth in the three months to August after achieving 32% in the first quarter, but sales throughout summer were underwhelming.
AO World also saw £200m wiped off its value after shareholders reacted badly to its trading update with the stock plummeting 20% earlier this month.
It followed an update for the six month period to September 30, that showed limited progress for its operations, both in the UK and Germany.
"Capital market days are meant to be informative events, helping analysts and investors better understand a business. In THG's situation it was eye-opening for the wrong reasons. It seems that attendees didn't get the level of information they wanted, and messages were quickly fed back to HQ to dump the stock," says Russ Mould, investment director at Manchester investmet platform AJ Bell.
"Having joined the stock market with a lot of fanfare, the market now seems to be taking the view that THG was grossly overvalued and that breaking the business up creates more questions than answers.
"The shares initially rebounded on Wednesday after yesterday's (October 12) slump, but quickly went back into freefall. This creates a conundrum for investors.
"On one hand, sentiment is incredibly weak towards the stock and there is no point going against the flow if the market has decided THG is a dud. On the other hand, investors are now being given the chance to snap up shares in a business at a price where the original source of excitement is now essentially thrown in for free.
"One of the company's divisions, called THG Ingenuity, was the reason why the market was initially excited about the business, a one-stop-shop that handles web selling and logistics, aimed at brands that wanted to sell direct to the consumer. Nestle is a key client, giving THG some credibility.
"A lot of product manufacturers now want to go direct to the consumer, which means the growth prospects for THG Ingenuity are theoretically good. In fact, Next is even going down this route as a rival provider of web services and logistics to third parties such as Victoria's Secret and Gap in the UK via its Total Platform proposition.
"In May, Softbank bought an option to buy a 19.9% stake in THG Ingenuity that values the division at $6.3bn or £4.6bn at today's exchange rate. With the shares now trading at 258p, the whole of THG is being valued at £3.15bn, meaning investors can effectively buy the beauty and nutrition operations and get the technology and logistics bits for nothing. If that was the sales pitch when it floated, there would have been a large queue around the block to buy the shares.
"The big question is what each business would look like as a stand alone entity, namely the cost base, capital expenditure and cash flow. THG has been criticised for not being open enough about the financial breakdown.
"Until it starts providing some answers, the shares could well remain under pressure as it's very hard to properly value this business without all the right information."