North West business briefs: Docutech; Globus Group; Manchester Hoteliers' Association; Sedulo; Edge
X

Register for free to receive latest news stories direct to your inbox
Register
Docutech Office Solutions, the Manchester-based document management system provider, has won a £2m three-year contract to supply an improved system of automation and digital sign off for a leading fashion retailer.
The company has developed Docuflo – a bespoke document management system – to optimise the fashion retailer's warehouse processes and manage its warehouse inventory. The software also underpins its loss-prevention strategy, stock control and workflow processes, retaining more profit across the business.
Docutech's brief was to develop a software system that would make processes more efficient and effective across the supply chain, to create greater transparency over garment journeys and reduce opportunities for theft, which had hit an all time six-figure high every week. Renowned for developing platforms to track and trace documents in the workplace, this particular contract takes Docutech's capabilities to the next level – to tracking and tracing products in an innovative and compliant way.
Docutech managing director, Jason Dixon, said: "We provided a highly visible, easy to use digital solution that tracks and records every transaction across a highly complex supply chain, significantly reducing the opportunity for unexplained stock disappearance."
Employee theft accounts for more than 22% of retail shrinkage, with 18% of overall shrinkage coming from crime, targeting suppliers and warehouses.
Jason added: "We help businesses install the right digital infrastructure to minimise these sort of losses – which can run into hundreds of thousands of pounds a year – and so improve profitability."
::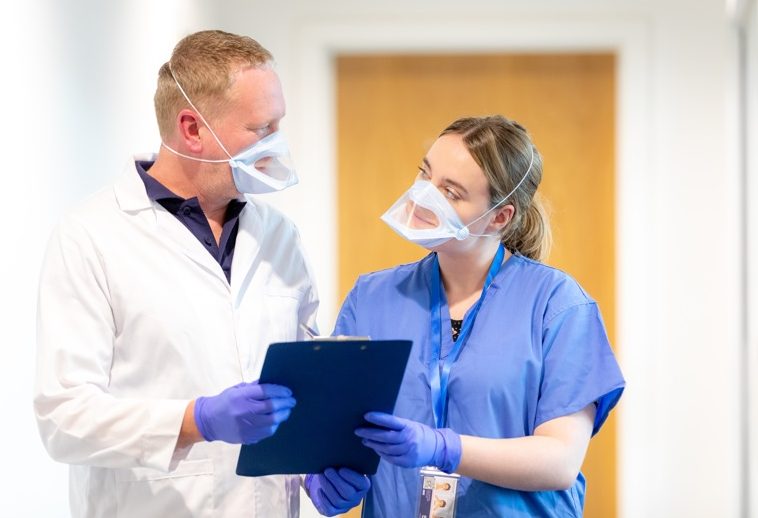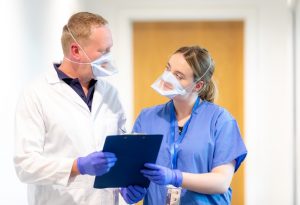 International PPE (personal protective equipment) company Globus Group has launched a range of cutting edge face masks to help aid communication while wearing protective equipment.
The certified and UKCA/CE marked range will include one of the first transparent FFP3 grade face masks to be available to healthcare professionals and all industries relying on visual communication, delivering the highest level of respiratory protection.
Designed and manufactured in the UK, the transparent face mask offers a breakthrough for specific audiences, particularly children and the elderly as well as those suffering from hearing impairments, learning disabilities, autism or dementia. Being able to communicate properly with patients, especially those with communication difficulties, is crucial for patient safety and wellbeing in healthcare.
The masks have been designed with the addition of a clear anti-fog front panel, positioned to prevent reflection and make lip reading easier. This helps to improve communication across the board, allowing the wearer to share a friendly smile and making conversation more natural and accessible. This innovative clear mask range has been designed in line with Globus Group's respiratory offering, providing enhanced comfort and breathability, as many frontline healthcare workers wear their masks for hours at a time. The masks can also be used for a wide range of applications in industries outside healthcare where communication is vital such as the public sector, retail, education, and leisure and hospitality.
Steven Binnie, managing director of Alpha Solway, part of Trafford Park-based Globus Group, said: "The breakthrough of our transparent respiratory range will be invaluable for the estimated 12 million people across the UK who live with hearing loss and struggle to communicate with those wearing face coverings as the covid pandemic continues. Positive non-verbal communication has been shown to decrease patient anxiety and give better outcomes. And it gives the patient confidence that a physician is sensitive and understanding. As a result, the patient is more trusting and communicative."
::
Manchester Hoteliers' Association (MHA) has launched a new initiative in collaboration with Manchester College to provide work experience opportunities for young people.
Each student will undertake 45 days of work experience in different areas of the hotel equipping candidates with vital skills, but also providing a direct insight into the hospitality sector. Hotels would then be able to offer successful students part time or full time positions following their graduation from college.
The scheme has been set up to provide opportunities for young people and encourage more students to choose a career in hospitality. It also aims to tackle the current recruitment issue facing the hospitality industry nationwide. Chair of MHA, Adrian Ellis, said: "This is a great initiative to be involved in, especially in such a crucial time as we rebuild the hospitality sector following the pandemic. As professionals, we are looking to encourage and inspire young people to consider a career in the leisure and hospitality industry and believe this scheme will help facilitate this.
"We have some of the city's largest hotel groups involved in the scheme with a number of opportunities available and we are looking forward to seeing our first placement students embedding into our teams over the coming months."
All Manchester College campuses are involved in the initiative. This is the first year Manchester Hoteliers' Association has been involved in the scheme. The MHA has a 50-strong membership made up of general managers of hotels throughout the region. Its key objectives are being a strong voice for the hotel community, and continually improving the offering for visitors spending time in the city.
::
Liverpool legend Jamie Carragher hosted an intimate evening taking questions from football fans and speaking about his life obtaining success for both club and country, to raise money for The Oliver King Foundation.
The former centre back arrived at finance and accounting powerhouses Sedulo for the night at its offices in Exchange Flags, Liverpool city centre, and supporters were able to watch England take on Hungary as part of the event. More than £2,500 was raised during the night at Sedulo's exclusive Wilson Club for The Oliver King Foundation.
The Oliver King Foundation was chosen as the recipient for the money by Carragher as the ex-footballer's staunch support for the Liverpool-based charity, which provides lifesaving defibrillators and training to people in CPR, continues. The Sky Sports pundit said: "I was really proud to support the Oliver King Foundation with this event at Sedulo.
"The charity has saved more than 50 lives through their tireless work to make sure access to lifesaving defibrillators is available to everyone and it's great to be able to give something back."
Mark King, who is the founder of The Oliver King Foundation, said: "We're honoured that Jamie chose us to receive the donation of proceeds from Sedulo's night with him and that money will go straight into helping save yet more lives by installing defibrillators in public places that desperately need and deserve them."
::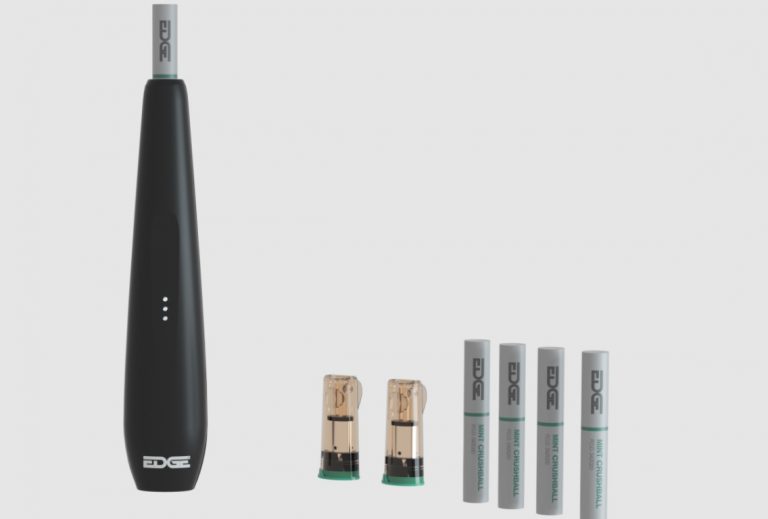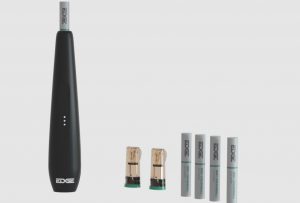 Vaping brand, Edge is celebrating a new partnership with the UK's second largest supermarket chain, Sainsbury's. This major win for the Stockport-based business marks the latest in a string of successes for the Edge brand, having recently won space on ASDA's shelves across the country.
The partnerships will see Edge's premium e-liquid range and devices available in more than 1,600 Sainsbury's stores across the UK, as well as in excess of 600 ASDA locations. The induction of Edge's products into the second and third largest supermarket chains in the UK marks a significant step towards the brand's goal of recognition as the safest and most trusted vaping brand in the world.
Chris Carr, sales director at Edge, said: "We are ecstatic to have achieved recognition from retailers as influential as Sainsbury's and ASDA. It's fantastic to have found such resonance between our own and the two companies' ethos and commitment to only ever provide customers with the safest and most premium quality products.
"These partnerships mark a really important step for us, one which will allow us to reach even more customers, helping us to connect with them and understand their needs in a far more meaningful way. Not only will this help us to drive the next generation of our products, but it will also enable us to further our mission to help people give up smoking."
After establishing in 2016, Edge said it quickly achieved market dominance in convenience retail, before launching its online store in 2019.