NW briefs: Liverpool City Region Combined Authority; Praetura Ventures; Baltic Creative CIC; Party Delights; Fund her North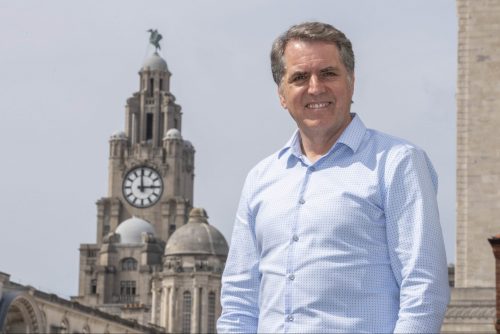 X

Register for free to receive latest news stories direct to your inbox
Register
Liverpool City Region Combined Authority has approved a £600,000 investment as part of a five-year agreement to further scale up a successful free service that assists SMEs across the Liverpool City Region find and secure external funding.
The LCR Finance Hub provides free and impartial advice to predominantly small and micro businesses in the region, assisting them to identify and approach the most appropriate finance provider to secure funding and helping navigate them through the sometimes daunting process.
Since its original establishment in 2017, the Hub has supported more than 2,000 LCR businesses, including facilitating in excess of £2m of funding since January 2021 alone. Given its impartial nature, funding has been drawn from a wide variety of commercial sources and follows around 180 referrals for funding or other non-financial support over the same period.
To date, the hub has been funded by MSIF, and more recently Growth Platform, but a review of its existing performance in consultation with private sector funders and professionals showed that its current resource did not enable it to fully meet demand in the city region. The combined authority investment, alongside the continued support of MSIF and Growth Platform, will enable the LCR Finance Hub to meet this demand by recruiting further staff to provide a broader and more intensive service to a greater number of businesses across the LCR.
Steve Rotheram, Metro Mayor of the Liverpool City Region, said: "Small and medium-sized businesses have borne the brunt of the pandemic's economic shocks. We've invested tens of millions of pounds to help safeguard people's lives and livelihoods and keep the region's economy afloat. Now, as businesses are beginning to think positively about the future again, we're investing to give them access to free practical advice to help get them back on their feet and growing again. Since January 2021, the LCR Finance Hub has helped unlock nearly £2m for local businesses, creating jobs and training opportunities in the process. This extra funding will help the hub ramp up its brilliant work, attract more investment and create even more jobs."
John O'Brien, chair of MSIF, said: "We are delighted that an MSIF initiative started in 2017 has continued to grow and develop in support of the region's SMEs. This next stage of development, funded jointly with our partners, the combined authority and the Growth Platform, will enable the Finance Hub to provide more advice and support to make it easier for more businesses to obtain funding."
::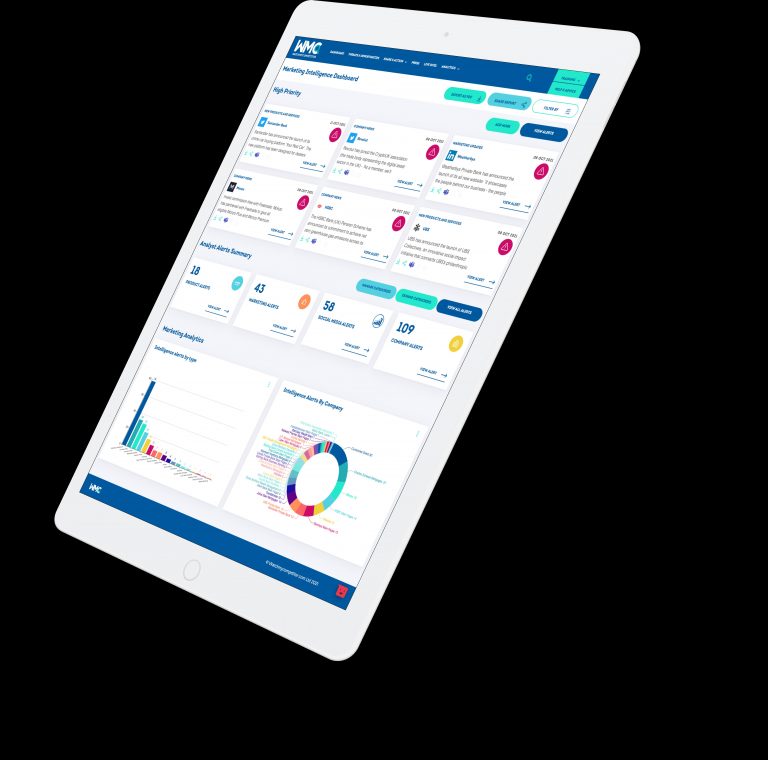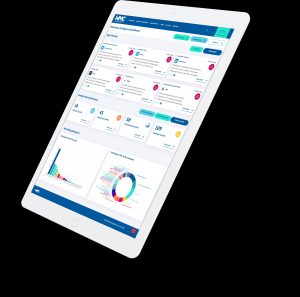 Manchester-based Prateura Ventures has committed £1m, together with a further £1m from Blackfinch Ventures in an investment round for London-based WatchMyCompetitor (WMC).
WMC's platform enables organisations to automatically monitor competitors, clients, regulators and key partners. The innovative software uses the latest cutting edge artificial intelligence technology, combined with data analysts' input to track anything available online, including websites, social media, press and other sources. The service automatically identifies commercial changes such as new product launches, promotions, price changes and organisational changes.
Founded by entrepreneur Richard Jackson, who previously worked as chief technology officer for CitiGroup's corporate bank, the business has experienced rapid growth over the past 12 months, driven by demand from both new and existing customers. With a quick deployment and affordable pricing structure, including WMC GO which is available on iOS and Android devices, the platform has already proved popular with large international corporations, as well as SMEs monitoring the activity of local competitors.
Working with brands across most industry sectors, the platform is being used for a range of strategies. It is used by universities to track newly launched courses, by medical practices to track service delivery, by car manufacturers to track changes in pricing and by insurance providers to track product changes.
David Foreman, MD at Praetura Ventures said: "The team at WatchMyCompetitor has created a platform that delivers what the digital age promised us years ago – complete competitor information for actionable business decision-making. The business's blend of personal onboarding, dedicated analyst time and powerful AI technology is an exciting proposition designed to make the platform indispensable to its clients. We're all looking forward to working with the WMC team, and providing support and expertise beyond our investment to accelerate WMC's future growth."
::
Following its partnership with Transform Lives Company (TLC), Baltic Creative Community Interest Company (CIC) has helped to generate 26 jobs for previously unemployed young people in the Liverpool City Region, through the Government's Kickstart Scheme.
Ten digital and creative businesses based in Baltic Creative spaces have engaged with the initiative, including illustrator and card manufacturer, Lucy Maggie Designs and design studio, Unit3. Baltic Creative has also recently advertised two newly created positions through the programme, with the team currently recruiting for both a property assistant and a communications assistant to support the CIC's growth.
Since launching the partnership in October 2020, Baltic Creative and TLC have held regular joint Kickstart briefing sessions, ensuring both parties were on hand to offer support and advice to employers that had signed up to the programme, as well as participants.
Mark Lawler, managing director of Baltic Creative, said: "There's a huge amount of opportunity in the digital and creative industry, it's an exciting sector to be part of and we're proud to have contributed to bringing 26 young people into it through job creation."
Tracy Fishwick, managing director of Transform Lives Company, said: "At no cost to the company, the idea is simple, if a company can provide the work experience, young people get the chance they need to prove themselves. We can all remember the first person who gave us a chance, that's what Kickstart is all about. We've met fantastic companies and filled a wide range of job roles, seeing young people flourish as a result."
::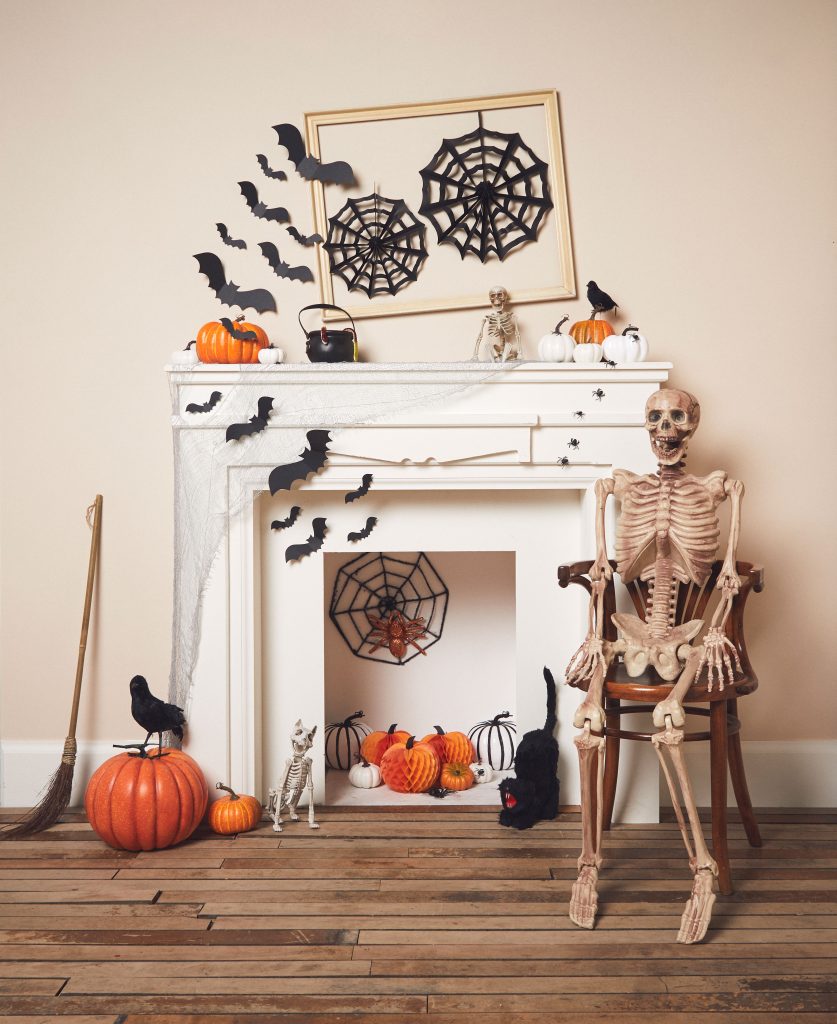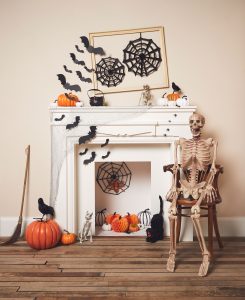 Irlam-based online fancy dress and party products retailer Party Delights has revealed record Halloween sales for the first two weeks of October since the company was founded 20 years ago. The £35m turnover company has achieved 36% more Halloween sales than Party Delights achieved for Halloween 2019 and 65% more than Halloween 2020, which was impacted by pandemic lockdowns. Sales are expected to gather even more momentum as Halloween approaches.
Party Delights, which employs 160 people at its offices and 35,000 sq ft distribution warehouse in Irlam, is on target to sell more this year than both Halloween 2019 and 2020 combined.
Halloween-related searches on the retailer's website are 146% higher than for the same period last year. Party Delights' top five selling costumes so far in 2021 are Zombie Cheerleader, Spider Girl, Glaring Reaper, Baby Bat and Dracula Boy. The company said the majority of adult costume sales take place in the last two weeks of October.
Managing director, Claire Grasby, said: "We are experiencing unprecedented Halloween demand which has broken all our previous sales records.
"A major contributory factor is that the UK's party loving people are desperate for an occasion to go all-out after missing out during lockdown. Halloween provides the perfect opportunity to do so before the Christmas festivities begin and it's apparent that people are buying their Halloween must-haves much earlier than usual to avoid missing out on their favourite costumes, decorations and props.
"Our outstanding results in the run up to Halloween build on the exceptional growth in sales we have seen across the business during the last 12 months, particularly since lockdown restrictions began to ease across the UK. We continued to evolve our business throughout the pandemic to ensure we further enhanced our online shopping experience for the benefit of our customers as part of our growth strategy."
::
Fund Her North, the Northern volunteer collective with more than 28 partners, is celebrating its one year anniversary, having supported six female founded businesses to facilitate investment worth a total of in excess of £4.2m since it was established in October 2020.
Initiated by Helen Oldham, founding board director of NorthInvest, a Leeds-based not-for-profit organisation set up to help Northern tech start-ups access angel investment, Fund Her North is led by some of the North's most prominent voices in the investment landscape.
Helen is joined on the steering group by Jess Jackson, head of investment at GC Angels, Charlotte Ashton, founding director of Implicit Advisory, Samantha Piddington, head of corporate finance at Deepbridge Capital, Jordan Dargue, board director at NorthInvest and founding director of Dargue Associates and Chi-chi Ekweozor, entrepreneur and founder of Assenty.
Fund Her North is a volunteer collective of more than 28 women in VC's, funding organisations and angel groups with a combined investment power of in excess of £450m in the North. Each of the members of the collective has already made a lasting effect on women entrepreneurs in the North with a combined investment track record of around £75m invested in female led, start-up businesses. As a first of its kind in the region, Fund her North has built a network of approximately 100 members and a 25-strong women's angel syndicate since its launch.
Helen Oldham said: "As we reflect on a year since launching Fund Her North, we are incredibly proud of all that we have achieved. Not only have we been able to significantly support seven promising, female-founded businesses, we are also seeing our community of female entrepreneurs and investors expanding, with a joint mission to instigate change in the industry. Our initial work has mainly concentrated on market driven early stage investment and we plan to make a more significant impact in supporting later stage businesses in Year 2."