THG hopes revenue rise calms jittery investors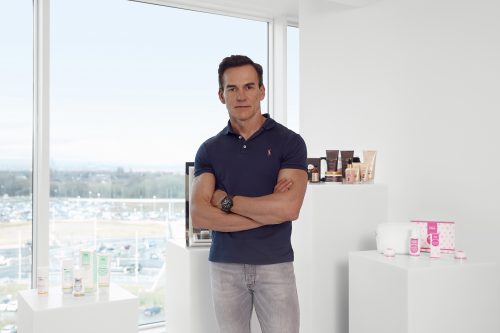 Online retailer THG has delivered a robust performance over the summer which it hopes will calm the nerves of jittery shareholders.
It achieved more than £500m in sales in the third quarter, up 34% on last year and 86% on the pre-pandemic 2019. This is driven by a number of large acquisitions with no details given on like-for-like performance of the existing businesses.
The purchases include American businesses Dermstore.com and Bentley Labs and UK-based nutrition suppliers Claremont Ingredients and David Berryman. Its latest acquistion saw it pay £275m for online retailer Cult Beauty in August.
THG's founder, executive chairman and chief executive Matt Moulding, said: "We have delivered a strong trading performance in Q3 and enter our peak trading period with confidence. The recent successful migration of Cult Beauty onto the Ingenuity platform is testament to the resilience of the infrastructure and the expertise of our digital talent."
However its growth hasn't been smooth with investors concerned that its IPO in September 2020 – which was one of London's largest in recent years with the company valued at £4.5bn – and a subsequent rise in its share price creating a market value that appeared out of sync with its profitability.
The group's share price has plunged 55% in the past seven weeks on the back of negative sentiment and a disastrous analysts' briefing earlier this month, wiping off £1.5bn from its market value. Last night it closed at 306p, a long way from its float price of 500p and its peak of 838p.
Moulding has given up his "golden" share, which gave him greater control when the retailer floated and formed part of governance questions causing grumbles from investors.
The arrangements currently prevent THG being listed in the FTSE listings, which the group plans to change in 2022. It has appointed an executive search firm, Russell Reynolds Associates, to find an independent chair for the company as part of its response to criticism.