City round-up: On the Beach; Coral Products
Manchester-based holiday provider On The Beach (OTB) said demand for vacations has started to return and it is well placed to serve the recovering market in its current financial year.
In a trading update for the year to September 30, prior to the release of results on December 9, the group outlined the situation it faced due to the coronavirus pandemic, which, effectively, halted international travel.
Following the Government's announcement in May 2021 on the traffic light system for leisure travel, where most destinations were classified 'amber', On the Beach made the decision to extend the group's off-sale period for holidays from June 30, to August 31, 2021. In addition to the group's focus on growing its market share in the long term, the board's decision was based on consumer feedback from both research and search/sales data, showing a market-wide lack of appetite for booking amber destinations, as well as the likely loss of customer goodwill for holidays that might be booked only to be cancelled or re-arranged.
As a result, the group, along with the whole travel industry, experienced suppressed trading in the second half of its financial year. The group has maintained investment in all strategic areas over this period, including technology, brand and supply, to ensure it remains well placed to take advantage of the market share opportunity when demand for booking holidays returns.
OTB restarted selling holidays to travel from early September 2021, when it became clearer that overall confidence to book a holiday had increased, with OTB research finding 53% of Brits feeling confident about booking a holiday for the remainder of calendar year 2021, up from 34% in July 2021.
While demand for international leisure travel currently remains below pre-pandemic levels, OTB's specific initiatives, including the 'Free Covid Tests' promotion, combined with a further softening of government restrictions, have stimulated bookings in the final weeks of the financial year. The increased awareness of brand and strengthening of trading over this period provides confidence that there is pent up demand for travel, and positions the business well as it enters 2022.
On September 30, 2021, the group had cash in excess of £55m, excluding customer prepayments of around £40m which are held in a ring-fenced trust account. The group has access to a £75m credit facility which is undrawn. It continues to refund all customers in cash and in full where their holidays are cancelled.
Given the continued level of short term uncertainty, OTB said it would not be appropriate to provide any financial guidance for the 2022 financial year. The board remains committed to investing for long term market share gains in FY22, ahead of full market recovery.
The board said it continues to believe that the strength of OTB's balance sheet and flexible business model means the business is well positioned to both sustain further significant disruption and to grow market share. OTB continues to appraise UK and international commercial opportunities.
Chief executive, Simon Cooper, said: "The strategic initiatives we have taken throughout the year to best navigate the crisis and manage risk while investing in our brand, people and technology, ensure On the Beach is in a strong position as we head into our typically busiest booking period. Thanks to the continued support from our shareholders and lender, we remain well funded to successfully and sustainably grow market share.
"I would like to thank the On the Beach team for their support and hard work as we continue to evolve towards a new normal of holidaying. Their creativity and ingenuity, which was the inspiration behind our recently launched 'Free Covid Test' offer is a key reason why our customers are building back their confidence and On the Beach continues to thrive."
::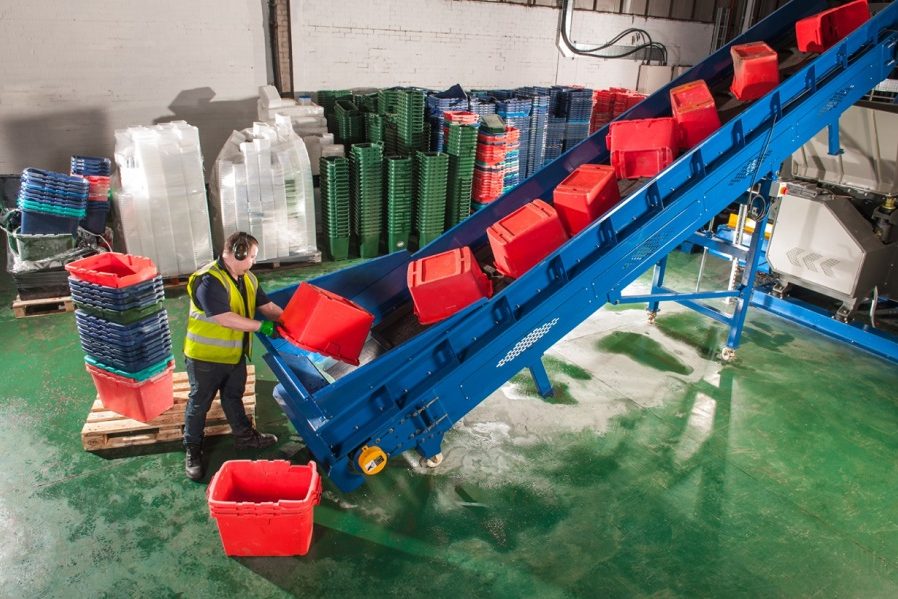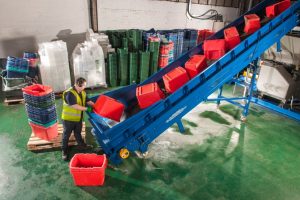 Coral Products, the Manchester-based plastics group, has announced payment of a 0.5p per share interim dividend for shareholders, ahead of its annual general meeting today.
Chairman, Joe Grimmond, will make the following statement at the mid-day meeting: "I am pleased to announce that the group has enjoyed a very strong first half to our current financial period. The group will report sales and profits before tax substantially ahead of the same period for last year.
"This is in spite of a disappointing contribution from Global One Pak. This is primarily due to logistic cost increases relating to our Chinese trading compounded by the continuing ill health of the managing director.
"Your board have taken immediate steps to address both issues, however, trading conditions, especially with the Far East, remain problematic.
"The board believe this is expected to present better opportunities to on shore manufacture and we are well set to benefit from such.
"In order that our shareholders can share in this improvement your board has declared an interim dividend of 0.5p per share with an ex-dividend date of 11 November 2021, and record date of 12 November 2021. This interim dividend will be paid on 3 December 2021."