Billions of pounds for building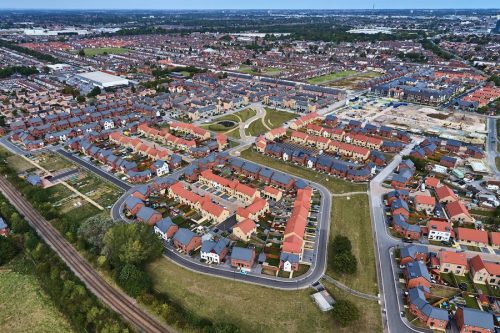 Rishi Sunak announced billions of pounds to support the UK housing market in his Budget address on Wednesday.
The Chancellor who has consistently backed the housing market over the last 18 months extending the stamp duty holiday through to the start of this month, confirmed £24bn of funding for housing, up to 2025-26.
This included £1.8 billion for housing supply with £300 million to be done through locally-led grant funding which will be distributed to Mayoral Combined Authorities and Local Authorities to unlock smaller brownfield sites for housing and improve communities.
The remaining £1.5 billion will go to regenerate underused land and deliver transport links and community facilities, unlocking 160,000 homes in total.
Sunak also confirmed the largest cash investment in a decade into affordable homes with £7.5bn committed over the course of the SR21 period (2022-23 to 2024-25) for the Affordable Homes Programme of which and delivering up to 180,000 affordable homes.
He also confirmed "unprecedented grant funding of over £5 billion" to remove unsafe cladding from the highest-risk buildings, supported by revenues raised from the new Residential Property Developer Tax – a tax paid by developers with profits over £25m at a rate of four per cent.
In addition to the funding, the Chancellor also extended the period when Capital Gains tax needs to be declared and paid following the completion of a property sale from 30 days to 60 days.
Away from housing the Chancellor also announced £4.2 billion over the next three years to deliver 40 new hospitals and upgrade a further 70.