Acquisitive K3 Capital drives results and continues momentum into new fiscal year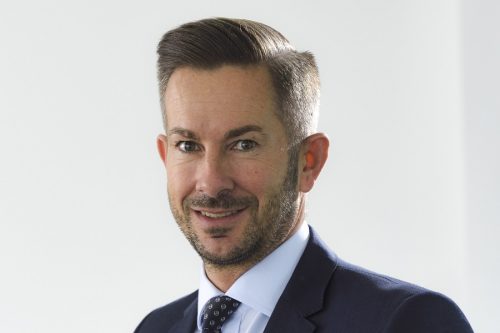 The transformation of Bolton-based professional services specialist K3 Capital Group has delivered strong results for the year to May 31, 2021, which have continued into the current financial year, it revealed this morning.
Revenues soared by 215% to £47.2m, while a pre-tax profit of £7.6m was a 19% improvement on the previous year.
The group finished the year with net cash of £14.3%, which is 72% better than 2020, while a 9.10p dividend per share represents a 22% rise for shareholders.
During the reporting period the group achieved a successful equity fundraise of £30.5m to initiate its acquisition strategy of diversifying revenue, resulting in the completion of five acquisitions.
Two new service lines were launched and one joint venture established in the period. All group divisions performed ahead of forecast, delivering multiple upgrades throughout the period, and the group secured a £15m debt facility, which remains unutilised.
Since the reporting period end, the group has raised a further £10m in new equity to fund further acquisitions.
So far, in the current fiscal year, the first few months have started positively, with early months' trading in line with market expectations.
Within the M&A division, the first quarter of 2022 has seen record levels of appointments and client mandates driving non-contingent fees, alongside record levels of buyer activity which is creating a strong transaction fee pipeline.
The new year has also seen continued diversification of K3's tax division, which now comprises randd, Knight R&D, InTax, and K3 Tax Advisory, and the continued roll out of the group's direct marketing engine is significantly driving new client acquisitions.
The group's restructuring division has built capacity in its people and fee earners, with the division well placed to capitalise on the return of normal market conditions in 2022 as government support measures begin to wind down.
The board said it anticipates that growth will continue across all divisions of the group, both organic and through acquisitions, and that the outlook for FY22 and beyond remains positive, with continued increases in major KPIs across the group.
Chief executive, John Rigby, said: "FY21 has been nothing short of a transformational year for K3 Capital Group plc, and I am delighted with both the financial and operational performance of the business in the face of the significant challenges and impact of the COVID-19 pandemic.
"We have created what is now a cyclically balanced group with an increasingly robust model, which we feel can deliver growth and success across the entire economic cycle and offers a greater degree of visibility and predictability in its revenues and profits."
He added: "We have started FY22 positively, with early months' trading in line with market expectations as we continue delivering our growth strategy across the group.
"I have been encouraged by the positive momentum and strong WIP pipelines brought forward by each of the group's divisions into FY22, and we are excited by the prospects for the current financial year and beyond."
The group's annual general meeting will be held on November 25, at KBS House, in Bolton.