Semiconductor shortage drives Jaguar Land Rover to £302m second quarter loss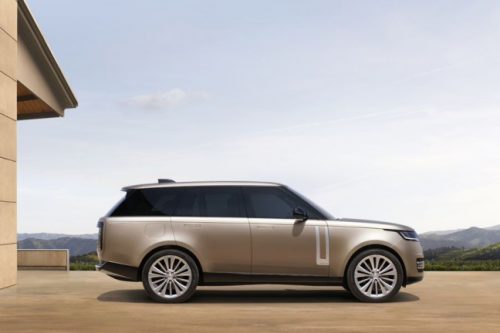 Luxury car maker Jaguar Land Rover Automotive made a £302m pre-tax loss in its second quarter period, it reported today, due to the ongoing shortage of semiconductors.
The group, which has manufacturing sites at Halewood on Merseyside, and Solihull and Castle Bromwich in the West Midlands, confirmed the supply issue last month when it issued sales figures for the three months to September 30.
Today it revealed its financial performance which showed revenue was £3.9bn, a pre-tax loss of £302m, and an EBIT margin of -4.7%. However, the free cash outflow was £664m, after £484m of investment spending and £501m volume-related working capital outflow.
This was significantly better than prior guidance for a £1bn free cash outflow, reflecting prioritised production of higher margin products and cost controls to reduce the cash break-even point for the company.
Wholesales to dealers in the quarter were 64,032 vehicles, down 12.8% year-on-year, and retail sales, including the China joint venture, were 92,710 vehicles, down 18.4%, reflecting the semiconductor shortage and lower retailer inventories.
Retails were lower year-on-year in most regions, including North America (-15.6%), China (-6.3%), Europe (-17.0%), and in the UK (-47.6%), but were up in the overseas region (+10.0%). Retail sales of all models were lower year-on-year except for the new Land Rover Defender, which retailed 16,725 vehicles, up 70.4% year-on-year, making it the group's best selling model in the quarter. The mix of electrified vehicles (BEV, PHEV and MHEV) reached 66%.
Jaguar Land Rover ended the quarter with total cash and short term investments of £3.8bn, after the issuance of €500m seven-year and $500m eight-year bonds, resulting in total liquidity of £5.9bn, including a £2.0bn undrawn revolving credit facility.
Despite the impact of the semiconductor shortage on production and sales, the company continues to see strong demand for its products with global retail orders at record levels of more than 125,000 vehicles.
Adrian Mardell, Jaguar Land Rover's chief financial officer, said: "The global shortage of semiconductors continued to constrain our production, sales and financial performance in the second quarter, but we're encouraged to see the continuing strong demand for our products with order books at new record levels.
"We were pleased the cash outflow on these volumes came in significantly better than expected, reflecting the progress we are making to reduce the break-even point for the business through product mix optimisation and cost controls."
Jaguar Land Rover continues to progress its ambitious product plans under the Reimagine strategy. The company revealed the much anticipated new Range Rover, to be built in Solihull, and opened the order books in October.
The Refocus transformation programme aims to achieve £1bn of value in fiscal year 2022 and has achieved about £0.5bn in the year to date.
Looking ahead, the group said the semiconductor shortage remains dynamic and difficult to forecast, however, the company expects to see a gradual recovery starting in the second half of fiscal 2022. While supply remains constrained, the company will continue to take mitigating actions, including prioritising the production of higher margin vehicles for the available supply of semiconductors and closely managing costs to bring down the break-even point for the business.
Furthermore, it is taking measures to increase the future visibility and control over semiconductor supply for its vehicles, working closely with semiconductor and tier one suppliers. As a result, Jaguar Land Rover expects the EBIT margin and free cash flow, before restructuring costs, to turn positive in the second half of fiscal 2022.
The medium and longer term financial targets under the Reimagine strategy, underpinned by the Refocus transformation programme, remain unchanged, including increasing EBIT margins to 10% or more by fiscal 2026.
Thierry Bollore, Jaguar Land Rover's chief executive, said: "The global semiconductor shortage remains challenging, but I'm pleased to see the actions we have been implementing reduce the impact.
"With strong customer demand with a record order book we are well placed to return to strong financial performance as semiconductor supply begins to improve.
"At the same time, we continue to execute our Reimagine strategy to realise the full potential of the business and create the next generation of the most desirable luxury vehicles for the most discerning of customers – starting with the stunning new Range Rover."