North West business briefs: G20 Water Technologies; Blackburn Youth Zone; Flag It Up; Orka Technology Group; 3PL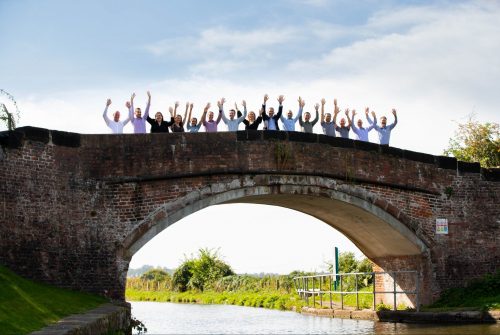 As part of its expansion into new markets, Daresbury-based technology business G2O Water Technologies has been selected for the third cohort of the water innovation accelerator, Imagine H2O Asia.
G20 chief executive, Chris Wyres, said: "We are looking forward to working with partners to deliver transformational water treatment solutions to the region, so that even the most difficult waters can be recycled, valuable resources harvested and our clients can reduce their impact on the environment.
"We are shifting gear to start a more intense engagement with new market partners after successful industrial validation of our graphene oxide-based coating for membranes."
The global programmes of this well established and highly regarded ecosystem for water innovation and entrepreneurship provide hands on industry mentorship, market insights, access to global customer and investor networks, and pilot funding resources. Since 2009, more than 150 start-ups have secured in excess of $600m in investment capital and received around $1m in grants directly from Imagine H2O to fund pilot projects.
Imagine H2O Asia is the first accelerator dedicated exclusively to developing and deploying global water tech innovation in South and Southeast Asia and is based at the Singapore Water Exchange, hosted by the national utility, PUB.
Nimesh Modak, managing director of Imagine H2O Asia, said: "We are excited to announce that G2O is one of 12 start-ups from six countries selected for our third cohort. For this fast growing and increasingly water-stressed region, G2O's solution can help industry reduce energy use in treatment while boosting water reuse and recycling. As we partner alongside G2O and the rest of the cohort in the months ahead, we will unlock new opportunities for our growing customer network throughout the Asia-Pacific to deploy these innovations and accelerate much needed progress towards SDG 6 – universal access to safe water and sanitation for all."
::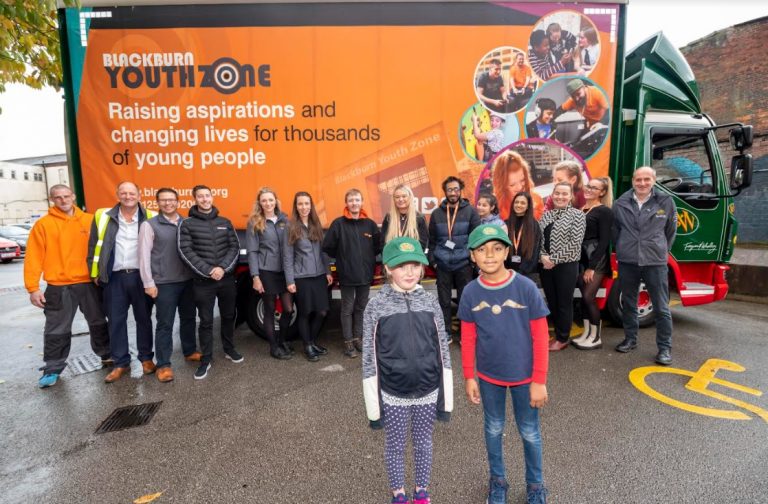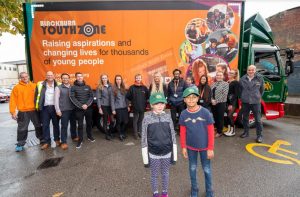 Staff and young people from community charity Blackburn Youth Zone unveiled their own branded lorry as they drove home the benefits of haulage careers with a charity supporter.
Youth zone patron Fagan and Whalley launched its new Blackburn Youth Zone truck with a visit to the Jubilee Street centre during National Lorry Week. The free event, held during half term, saw the Padiham business offer careers advice as the youth zone showed its support to the industry, which is experiencing a national driver shortage. The charity has now launched a competition, called #BYZTruck, as the Blackburn Youth Zone vehicle hits the road.
Eighty young people attended the youth zone during the afternoon event to glimpse the lorry and take part in activities and speak to joint chief executives Graham Fagan and Stephen Fagan about careers opportunities with the logistics, distribution and warehousing business.
The family business became a patron of Blackburn Youth Zone in October 2020, following on from its work with young people through colleges and its apprenticeship schemes. Graham Fagan said: "We are immensely proud to support Blackburn Youth Zone and what better way to show our support than on the side of one of our trucks. The youth zone offers vital support to children, young people and their families in Blackburn and Darwen and we were pleased to play a part in that through our National Lorry Week event."
Hannah Allen, chief executive of Blackburn Youth Zone, said: "Blackburn Youth Zone prides itself on offering amazing, life-enhancing experiences to young people in the borough. It was lovely to see so many of them attending the launch of our BYZ truck and hearing their questions for Graham and Stephen."
::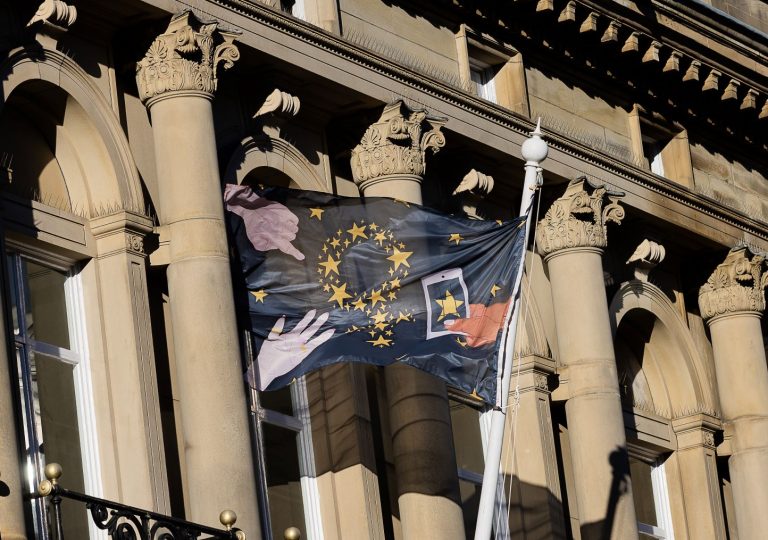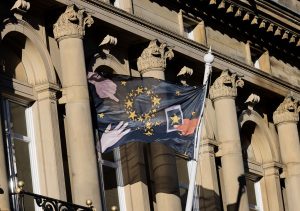 The latest in a series of artist-designed flags is now on display in Liverpool as part of an ongoing collaboration between Bruntwood Works and dot-art. Flying high above the landmark Exchange Court in Dale Street, Reach, by Charlotte Southall, features a number of hands pointing towards the female symbol, depicted as a constellation of stars, and aims to remind women of the powerful role they play in their city.
It is part of the Flag It Up project, which asks artists from the Liverpool City Region to design a completely new and original piece of work addressing different issues facing society. Each successful artist receives a fee and a one-year artist membership with dot-art. The first artist chosen for the project is Liverpool-born Sumuyya Khader, whose work, entitled Black – We Exist, was inspired by issues of racial equality and the Black Lives Matter movement.
Artists are now being invited to submit designs for the next Flag It Up installation, which will be themed around the climate crisis to coincide with the UK hosting COP26. Exchange Court is owned by Bruntwood Works and was originally built in 1858 for the Liverpool and London Insurance Company and its Dale Street elevation is currently home to RBS.
Bruntwood Works regularly works alongside ambitious and innovative cultural organisations in the Liverpool City Region, including Sound City, Binary Festival, TEDx Liverpool, Light Night Festival and Farm Urban. Kelly McNair, communities manager at Bruntwood Works, said: "Supporting culture and the arts is very much at the heart of our work in the Liverpool City Region and the Flag It Up project has been a fantastic way for us to display the work of various talented artists."
Lucy Byrne, director at dot-art, said: "When we launched the second Flag It Up call to artists on International Women's Day, we had no idea how the talented artists of our city would interpret the brief, but Charlotte's striking approach is a fantastic illustration of female ambition and power. At dot-art our mission is to support visual artists and bring creativity to everyone, so this project, offering a unique opportunity for artists and bringing art into the public realm, is a perfect fit."
::
Safety and communications technology company, Halo Solutions, has partnered with Manchester-based worker tech start-up Orka Technology Group to offer its clients access to Orka Works, a workforce app used by more than 55,000 security shift workers.
The integration means users of The Halo System, such as Silverstone, the NHS, music arenas and Premier League football clubs, will be able to quickly fill security-based positions, mitigating the impact of unexpected staffing issues and preventing the cancellation of events caused by shortages. The partnership will give Halo direct access to a large, fully trained workforce looking for flexible shift work and remove lengthy and costly traditional HR processes. Furthermore, Orka workers will also be able to access the Halo app seamlessly when they clock-in to a Halo shift.
The Halo System is a communications, incident and task management platform that streamlines issue management from the control room to the staff on the ground, connecting multiple agencies, venue functions and disconnected teams. Security, cleaning and medical teams can log and record incidents using Halo in real-time with user-friendly, award-winning mobile and desktop applications.
This new partnership follows a period of rapid growth for Orka Works, with the app seeing an 800% increase in vacant hours posted over 2021. Orka Works is just one solution in a portfolio of tech products created by Orka Technology Group, targeting shift workers. Following a £29m debt financing funding round earlier this year, Orka is expected to launch its Series A fundraise in the coming months.
James Doyle, co-founder and COO of Orka, said: "This is a hugely exciting partnership for Orka, which will provide event organisers with peace of mind and security when it comes to staffing against the backdrop of continued staff shortages across several sectors. There's no doubt that the future of the labour market is changing. Employers and employees alike are looking for speed and flexibility, which is exactly what this partnership delivers. It's great to be working with a like-minded innovator in the staff management sector."
::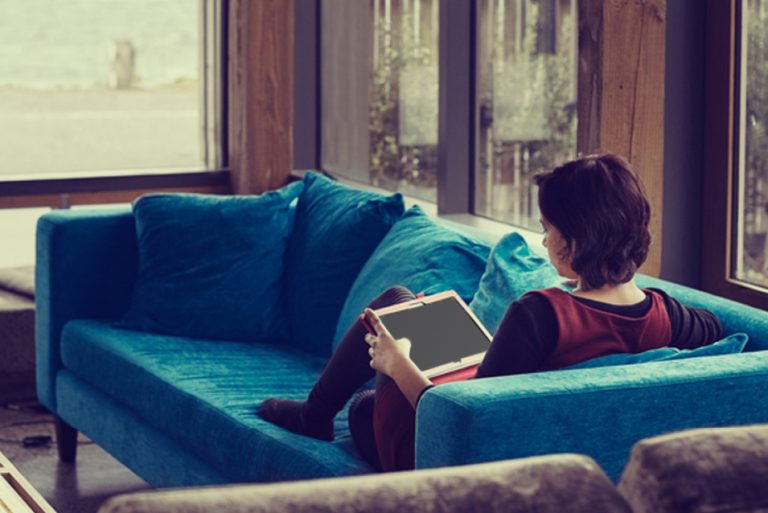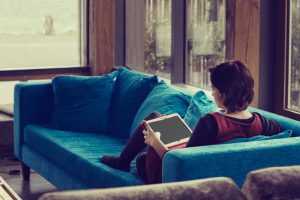 3PL, a Wigan-based third-party logistics specialist, announced that it has partnered with Rakuten Kobo, a global leader in eReading, offering more than six million eBooks and audiobooks to millions of customers in 190 countries.
Rakuten Kobo Inc is one of the world's biggest digital booksellers. Owned by Tokyo-based Rakuten and headquartered in Toronto, Rakuten Kobo enables more than 38 million readers worldwide to read anytime, anywhere. As logistics partner, 3PL will provide both B2C and B2B fulfilment solutions for the brand's family of best-selling e-readers to customers across the UK.
Nantha Gopalasamy, director of global supply chain management at Rakuten Kobo, said: "We are always looking for innovative ways to enhance our supply chain operations and are confident that working with 3PL will enable us to get more people reading more quickly across the UK."
3PL has developed a tailored logistics solution for Rakuten Kobo. Capabilities will include end-to-end order fulfilment, flexible storage with the agility to respond to changes in volume, and the scalability to adapt to future demand, dedicated account management and a range of value added services that are designed to support Rakuten's UK growth strategy.
Erica Morrison, customer success manager at 3PL, said: "We are absolutely thrilled to be working with Rakuten Kobo, and to play a part in their mission to bring the power of reading to our worlds. As a story lover myself, I'm very excited to delve into the delights of over six million digital book titles, and for 3PL to play a part in the success of this wonderful, forward thinking business."