North West business briefs: Kinetica; I Want Plants; Yumi; Pixel Kicks; Rinicare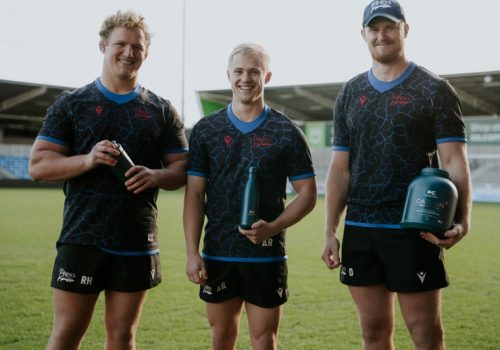 X

Register for free to receive latest news stories direct to your inbox
Register
Global sports nutrition brand Kinetica is to become the official sports nutrition partner of Gallagher Premiership rugby club Sale Sharks.
The multi-year agreement will see the premium brand support both the Sharks' men's and women's teams with quality led, great tasting nutritional supplements to ensure the players can perform at their best and recover effectively. Kinetica, a trusted partner to some of the world's leading athletes, says it will work closely with Sale Sharks high performance team to ensure the players get that extra one per cent that so often delivers a personal best performance.
The two organisations say they will work closely together to add value to the Sale Sharks athletes and fans by educating everyone from the elite sportsperson through to the everyday active consumer, of the health, wellbeing and performance benefits the Kinetica range of sports nutrition products can bring, irrespective of performance level or age.
Kinetica business president, Sorcha Madigan, said: "As a diverse and inclusive brand, we in Kinetica are delighted to be able to support not only the Sale Sharks men's team but the women's side also. The men's team continues to go from strength to strength with new players bringing their competitive edge to the next level, while the introduction of the women's team in recent years reflects the club's desire to evolve and play their part in growing the women's game.
"This will, undoubtedly, inspire young girls and women to participate in sport, which is a mission we are proud to support as partners."
Sale Sharks' head of sports science, Rick Swaby, said: "Our players put 100 per cent into every training session and every game so the correct nutrition is vitally important when it comes to maintaining that performance for 80 minutes and recovering to go again the next week. We know that an extra one per cent can make a huge difference to performance, so we're excited to see how Kinetica's supplements can help us give the players the boost they need to perform at the very highest level week in week out."
::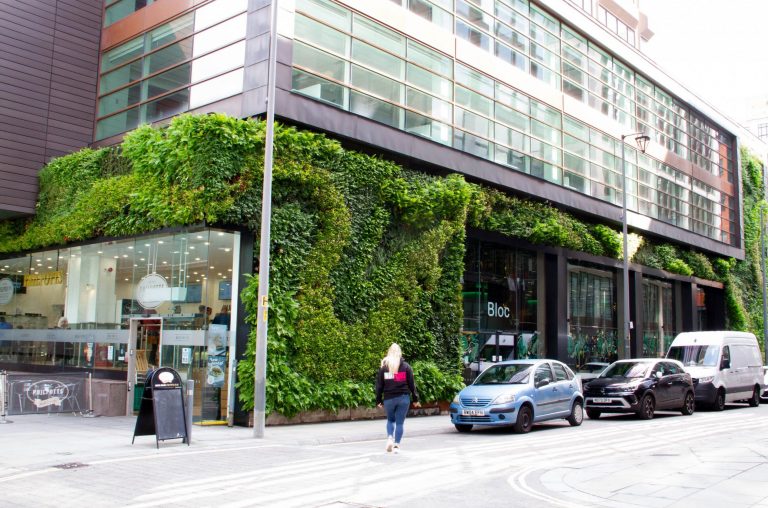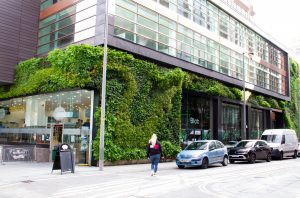 Horticultural and biophilic company, I Want Plants, has been awarded a Knowledge Transfer Partnership (KTP) from Innovate UK. The six-figure grant, to be matched by the company, has been secured to support I Want Plants in developing a new sector-leading scientific capability within the company to demonstrate the effectiveness of its HYVERT walls – living green walls designed, grown and built in Manchester – in improving urban environments.
The Cheshire business will, together with Manchester Metropolitan University, one of the UK's greenest universities, scientifically quantify exactly how much CO2 and NO2 gases HYVERT is able to remove from the atmosphere. The work will be led by a senior specialist researcher whose employment will be supported by the funding and take two years to complete.
I Want Plants managing director, Richard Rowlands, said: "We're extremely proud to be pioneers in green infrastructure design and maintenance, and believe that making room for nature in our urban cities is the future. Our HYVERT walls enable planners, developers and business owners to add a vertical green solution where ground space isn't available and enjoy all the environmental benefits that they bring, including improving air quality by reducing carbon and nitrogen dioxide and releasing oxygen, providing a visually attractive environment, supporting mental wellbeing, improving building acoustics by absorbing unwanted noise, and boosting biodiversity.
"With the support of the Knowledge Transfer Partnership and Manchester Metropolitan University we are thrilled to be able to work towards developing a new sector capability, further scientifically quantifying the environmental benefits of our living green walls and, together with key decision makers, paving the way for greener, more environmentally friendly environments."
Dr David Megson, director of the Ecology and Environment Research Centre at Manchester Metropolitan University, said: "This work is of significant importance, presenting the opportunity for us to improve the quality of our environments and pave the way for more sustainable, carbon neutral cities. In addition to carbon capture we are also really interested to see what additional benefits this green infrastructure can have on local air quality and biodiversity."
::
Salford Quays-based Chewable vitamin brand, Yumi, is expanding its retail offering after securing a distribution deal with Boots UK.
Three products from Yumi's range of gummies will be available to buy in-store and online from the UK's leading pharmacy-led health and beauty retailer. Boots is the latest retailer to stock Yumi products, joining Holland & Barrett, WH Smith, Urban Outfitters, GNC and OTG.
The Yumi Lean & Detox apple cider vinegar, Hair, Skin and Nails, and Sunshine vitamin D gummies launched this week in 355 Boots stores across the UK. The brand also recently secured retail deals in the UAE and Saudi Arabia with Marina Pharmacy, Nahdi Pharmacy and Biotic health stores as it continues its international expansion.
Sebastien Vanderlinden, CEO at Yumi, said: "When we first started the business in my one-bedroom apartment, we always envisioned seeing Yumi products on the shelves of major retailers, so I'm thrilled to be launching with such a huge health retailer.
"Our recent launch with Boots further establishes us as one of the market leaders for chewable vitamins and for that I am incredibly proud. We look forward to a long and successful partnership with Boots and to continue to change the narrative on taking vitamins."
::
Following a competitive pitch, Pixel Kicks, the Manchester-based full service digital agency, has been appointed by Fear to design and develop a bespoke new website, that will be paid for in cryptocurrency which, the team believes, is potentially a first for a Manchester creative business of its size.
Fear is a "play to earn" online gaming ecosystem that uses cryptocurrencies to let players earn real money. Specialising in horror gaming, the company works with games publishers to convert them over to the Fear cryptocurrency platform. Fear's target audience is mainly young adults across the globe who are interested in the horror genre. It also has plans in the pipeline to become a launch pad for game developers.
Pixel Kicks will create a site using Craft CMS and React to ensure fast page load times. It will be ready for launch in early 2022. Payment for the project will be made in Tether, which is a stable coin that doesn't go up or down in value. Tether always equals $1.
Chris Buckley, MD of Pixel Kicks, said: "Fear is a highly innovative platform with a unique offering, so we are really excited to be working with them. The importance of cryptocurrency is only getting stronger and it's something we have been interested in for a while, so our decision to accept payment in Tether was a natural one for us. I predict this kind of transaction will become more commonplace over the coming years as businesses begin to see it as a safe alternative to more traditional methods of payment."
Ash Harris, chief marketing officer at Fear, said: "It's important that we work with an agency that not only shows they understand modern website design, but also have direct experience in the cryptocurrency scene. Pixel Kicks have both, so we knew they were the obvious choice."
::
Manchester-based health technology start-up Rinicare has signed a collaboration and data sharing agreement with Manchester University NHS Foundation Trust (MFT) to further develop its advanced clinical risk prediction technology platform, STABILITY. Rinicare's clinical risk prediction technology is powered by sophisticated algorithms and is designed to give clinicians working in critical care early warning of patients who are at risk of deterioration.
The agreement with MFT will be used to further enhance the predictive power of the STABILITY algorithms and will also help Rinicare to develop and test new applications for the STABILITY technology platform. All the data shared through the agreement is thoroughly de-identified to ensure that the highest levels of data security are maintained.
Dr Ruth Hale, innovation and IP management services lead at Manchester University Foundation Trust, said: "It is great that we have been able to take the collaboration with Rinicare forwards and to be supporting the development of health tech innovations in the Manchester area. There is a lot of potential in this technology to really make a difference to clinicians and patients, so we look forward to being part of its development."
Rinicare's managing director, Dr Anthony Holmes, said: "We are very excited to be starting work on this exciting project with a world leading institution like MFT. Clinical risk prediction technology is a powerful new tool to help clinicians accurately assess patients' risk profiles. Particularly with the NHS COVID-19 surgery backlog, understanding early on which patients need additional care and which can be safely discharged has never been more important. Our STABILITY platform is being designed to do just that."
Rinicare is already working with MFT on a clinical evaluation of its STABILITYUO technology, which specifically assesses post-cardiac surgery patients for their risk of developing the fatal complication, Acute Kidney Injury (AKI). STABILITYUO uses routinely taken physiological measurements to predict the future probability of low urine output in time for clinicians to take preventive action to reduce the risk of developing AKI. This risk prediction is personalised for each patient, is available after only six hours of post-operative monitoring and is updated hourly. Data from the Wythenshawe Hospital (part of MFT) evaluation should be available in 2021, demonstrating the impact that AI-driven patient monitoring can have on high risk critical care patients.