Not reinventing the wheel but maybe the handlebars
X

Register for free to receive latest news stories direct to your inbox
Register
There are many items which a visitor from the past might not recognise if they came to the modern world, however a bicycle is probably one of the few items that would look familiar.
A mode of transport which can trace its lineage back to the 19th Century, it still has two wheels, handle bars and peddles. However, the reality is the modern bicycle likely has more in common with an F1 car than the Tretkurbelfahrrad (the first bike created with pedals by Philipp Moritz Fischer).
In fact during a recent sit down with Fraser Hamilton, head of commercial at Ribble Cycles to talk about innovation ahead of TheBusinessDesk.com's Disruptors event – which will take place virtually on 24 November – it was interesting to hear that it's one of the core components of the bicycle which they've been focused on reinventing – no not the wheels but handlebars.
"Our new ULTRA handlebars are part of our Ultra bike, our new aero bike, high performance machine with the brief simply to make it as fast as possible.
"It's taken us about two years but we've actually changed the shape of our handle bars in order to improve aerodynamics."
The new design includes what he calls "two bumps" – a wake generating design that creates a drag reduction zone (DRZ)which act in a similar way to the cone on a plane or F1 car to displace the air around the bike quickly.
"What's different is that we've actually tested the bike with the rider in a wind tunnel at Silverstone", something he says most manufacturers don't do instead preferring to simply test the product rider-less.
"In fact", he adds "the bike's faster with a bottle cage and bottle than without as in reality people will ride with a bottle so in real world terms we need it to be quick with that on."
The result of changing such a key component to a bike?
"Well when we put our new handlebars out there, people said: 'Wow that's weird, why did you do it like that'. Our response was it doesn't matter what it looks like, the results that we see actually makes an improvement.
"We put the bike in front of our pro team (professional bike racers) who are naturally quick riders and their feedback was unbelievable. After two and half hours of riding they were amazed because they know that if you can use less effort to get in a quicker time, that's the difference between second and first place."
However, the innovation going on at Ribble isn't only about getting faster – although there may be an underlying theme of speed – it's also about increasing accessibility and activity.
Hamilton continued that it wasn't just in race bikes that the company is innovating. We produced our Ribble Endurance SL E electric bike which is the lightest electric bike on the market, which means that users aren't having to lug something heavy around at stations or near the office.
But what Hamilton was most excited about was the connectivity of the e-bike. Connectivity is a buzz word of the minute, my watch talks to my phone, which talks to my computer which means that as a user I'm always connected and am able to be offered a more tailored service by these products.
Now imagine if you could connect your bike to your phone and your watch so that the bike knows when you're having difficulty through a heart rate monitor and is able to start the electric motor to help.
This is what Ribble Cycles has done and Hamilton explains it's fantastic for encouraging people who may be nervous about getting on to two wheels particularly if that nervousness is the result of health issues or a fear of fitness levels.
"Having a connection between the smartphone and the e-bike offers all sorts of opportunities from the use of mapping systems to diagnostics on the bike itself. But one of the interesting avenues is you can use our bikes with a heart rate monitor and there's a famous cyclist called Sean Yates. He was using our Endurance SLE – or road electric bike – and he had a heart condition which meant when he got to certain BPM (beats per minute) he'd be having problems. He used the system so that the bike knew when he got to this number of BPM the assistance would kick in.
"This clever stuff not only enables bikes to be more accessible to those who have health conditions in order to help them be more active."
He added that he sees these innovation as being crucial to cities of the future as all metropolitan areas look to reduce car usage but still maintain getting people around in mass transit quickly and easily.
"[These innovations] mean that people may consider getting on a bike instead of a bus because they know that the bike ride won't cause too much exertion and therefore two wheels becomes a viable alternative."
It's clear that innovation has a key role to play in all businesses as they look to not only ensure they continue to evolve but equally that they meet the challenges which society faces this decade and beyond. And while Ribble Cycles might not be reinventing the wheel – yet – they certainly aren't afraid to challenge the norm in search for better bicycles!
All of Ribble Cycles' bikes are available to buy online or from their stores in Lancashire, Birmingham or Nottingham.
---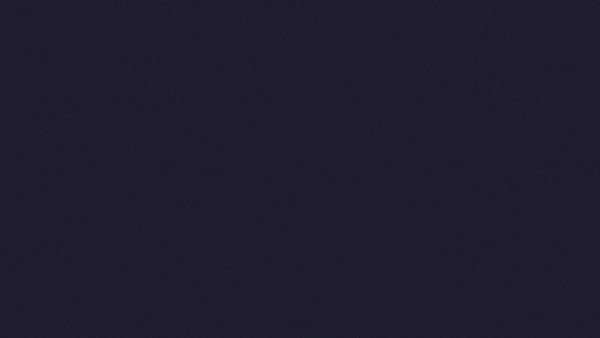 Ribble Cycles is one fo the sponsors of the upcoming Disruptors conferences. The next free to attend event takes place next Wednesday (24 November).
Disruptors Midlands is a free-to-attend one-day virtual event that will showcase the businesses already leading the charge towards innovation and the next generation of entrepreneurs and companies that are aiming to transform the regional, national and global economy.
To book your free place click here
The event is supported by headline sponsor Deloitte as well as sponsors Adamson Jones, CurveBlock, Freestyle, Innovation Nottinghamshire, Ribble Cycles, Bespoke M&A, & WeLink.