Encouraging signs as international travel begins to increase
X

Register for free to receive latest news stories direct to your inbox
Register
Karen Smart, Manchester Airport managing director, on plans to return to pre-pandemic travel
The last 20 months have been the toughest the aviation industry has faced in its entire history, with traffic levels dropping to as low as five per cent of usual volumes at the height of the pandemic.
It has been heart-breaking to see our once thriving terminals at a fraction of their capacity, and in some cases mothballed completely.
It was also heart-breaking to see travel return to something much closer to "normal" across the continent earlier this year, while we have felt stuck in first gear, despite the success of our vaccination programme and low infection rates in the most popular destinations for our customers.
Prolonged restrictions on travel undoubtedly held back our recovery, as customers found themselves grappling with confusing guidance or requirements, and the associated cost of testing.
However, after changes to the Government's travel restrictions were confirmed we have started to see our airports start to return to how we knew them before the pandemic.
One important milestone was the US re-opening its doors to British travellers for the first time in almost two years.
Pre-pandemic we had more than a dozen routes to the US, many of which were vital lifelines for businesses across the North who trade with America.
It was, therefore, incredibly pleasing to see the first flights to New York and Orlando take off, and reassuring to know Houston, Atlanta and others will follow in the coming months.
It's not just existing airlines returning to our American routes, it's a real vote of confidence in the North that Aer Lingus has chosen Manchester as its first UK transatlantic base.
Flights to Barbados started in October with USA routes to come in December. Offering both economy and business class products, the airline is a great option for those heading east on business or pleasure.
We are now once again offering flights to North America, sub-Saharan Africa, and the Far East directly from Manchester, firmly cementing our pre-pandemic position of the North's global gateway.
It's great to see the return of longstanding carriers like Singapore Airlines, Cathay Pacific, Emirates and Etihad, plus the resumption of newer carriers like Ethiopian Airlines.
While we are currently operating at around 50% of pre-COVID levels, as restrictions continue to ease, we should hopefully see these numbers increase as we edge in 2022.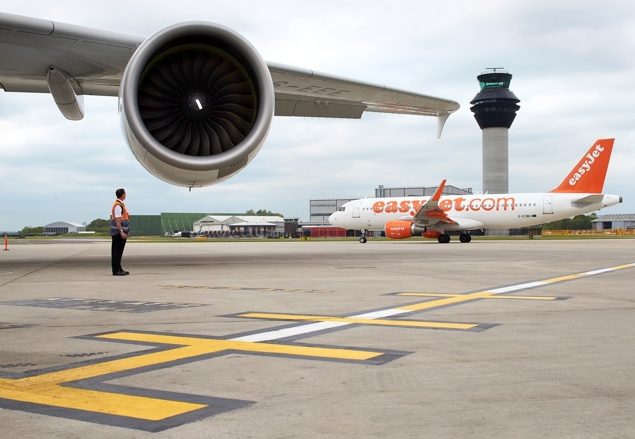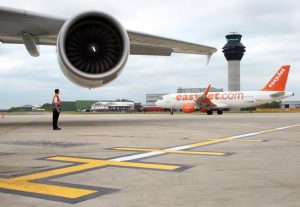 In the New Year we'll be calling on the Government to further simplify the travel system, so that international travel can start to feel as it was before the pandemic.
We think it will be at least until 2024 that we see a complete return to pre-COVID passenger numbers, but we are hoping to restart many more routes in the weeks and months ahead, ensuring we continue to connect the North to key global destinations.
With COP26 coming to an end last week it would be remiss of me not to mention what we are doing to support the decarbonisation of aviation.
For many years MAG has led the way with its green credentials and Manchester Airport has been carbon-neutral since 2016.
Readers may have also seen recent announcements of our latest initiatives, too, the first being our Carbon Click product, where passengers with any airline can offset their flights through our handy online tool.
The second was our agreement to make Manchester the first UK airport to have a direct supply of sustainable aviation fuel, which will help us pave the way to our target of being net zero no later than 2038, a whole 12 years earlier than the Government's ambitions of 2050.
I'd like to thank all our customers and partners for their commitment and understanding during the pandemic and would like to assure them that we have stringent safety measures in place, meaning they can travel with peace of mind wherever they are jetting off to from Manchester Airport.