North West business leaders well represented in this year's Asian Rich List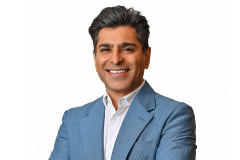 Prominent North West business figures feature high up in this year's Asian Rich List, with some new additions.
The listing, which will be officially unveiled at the Asian Business Awards in London this evening, (November 19) demonstrates the wide spectrum of businesses run by the Asian community in the UK, from care homes, to retail, wholesaling, fast foods, food and pharma manufacturing, hotels, trading, energy and fashion.
The Arora brothers, Simon, Bobby and Robin, behind Liverpool-based discount retailer B&M Retail, retain their sixth spot from the previous year, with a £2.4bn valuation, the same as 2020.
Brothers Mohsin and Zuber Issa, founders of Blackburn-based petrol forecourts and retail giant EG Group, moved up one place in the rankings this year to ninth, with a £1.6bn valuation, compared with £1.5bn a year ago.
However, the Kamani family, who own online fashion retailer Boohoo, slipped a place, to 13th, with a valuation of £1bn, down from £1.1bn previously.
A new entry, at 41, this year is Sandeep Singh Chadha, of Stretford-based Supreme, a manufacturer, supplier, and brand owner of fast-moving consumer products which floated in February this year valued at £156m. Mr Chadha is valued at £350m.
Sanjay and Vipul Vadera, of Trafford Park-based Cartoon Holdings, which trades as The Fragrance Shop, dropped four places to 49th, with a valuation of £275m.
Bolton-based pharmacy, business Gorgemead, owned by Yakub and Anwar Patel, moved up from 69 to 57, with a valuation of £220m, an increase from £150m in 2020.
Meanwhile, Leigh food company Pathak, owned by Kirit and Meena Pathak, stayed at 62nd, valued at £200m, compared with £190m last year.
Tarsem Dhaliwal, group managing director of Deeside-based foods group Iceland, moved from 94th to 72nd, valued at £155m, a £50m improvement.
The total value of the 101 on the list rises to £99.5bn this year, up from £82bn in 2020, a rise of around 21%.
There are 15 billionaires on the list, two more than last year.
The Asian Rich List figures do not cover the whole of the pandemic, most of the analysis is based on accounts filed for March 2020 and December 2020, so does not include the full impact of the pandemic, but figures do show the resilience of Asian-owned businesses.