Restaurant owners fined for failing to clean premises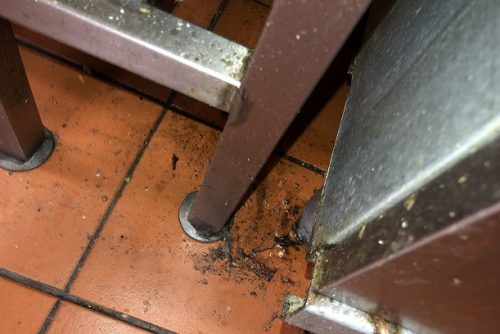 Salford restaurant owners who failed to clean their premises thoroughly before re-opening after lockdown have been fined.
Mr Gultekin Polat and Mr Faghih, directors of Istanbul Limited, which runs Leo's restaurant on Monton Road, Monton, pleaded guilty to failing to keep a food premises clean and failing to have a documented food safety management system.
The offences come under The Food Safety and Hygiene (England) Regulations 2013.
Mr Polat was fined £1,700 and ordered to pay £645 costs and £170 victim surcharge. Mr Faghih was fined £1,400 and ordered to pay £645 costs and £149 victim surcharge.
They pleaded guilty on behalf of Istanbul Ltd and the company was fined £1,400, with costs of £645 and a victim surcharge of £149.
The court heard the restaurant, which sells traditional Italian food, failed an inspection in 2017 because of poor cleaning and a poor food safety management system. Mr Polat accepted a simple caution for these breaches. The restaurant failed an inspection in 2018 and in 2021 received a food hygiene rating of one, which means that "major improvement" is necessary.
The business was closed from November 2020, to March 2021, due to COVID-19 regulations. An environmental health officer from Salford City Council called at the restaurant on March 25, which was the day the business claimed it re-opened.
The officer intended to carry out a brief inspection but saw such poor cleaning she undertook a full inspection of the premises, practices and procedures. The restaurant had been operating as a takeaway since December 2020, and because of the pandemic should have been cleaning more rigorously and more frequently.
Cleaning throughout the food handling areas was very poor. Grease and food debris were building up on surfaces, wall/floor junctions and food equipment and it was clear that a deep clean had not been undertaken at the premises for some time and certainly not before re-opening.
The officer could not check if the business was properly implementing food safety controls because no food safety records were available at all. Two key documents, including the daily diary which records how the business is managing food safety, were missing.
Mr Polat and Mr Faghih were invited to explain in writing how this situation was allowed to occur, but the council received nothing.
The business owners did take note of the requirements and improved standards. They asked the council to revisit and reassess the food hygiene rating and after this re-inspection were awarded a three, being classed as satisfactory.
Speaking after the case, Cllr David Lancaster, said: "Poor hygiene puts people's health at risk and during the pandemic effective cleaning should have been paramount.
"The owners of this restaurant knew what was expected of them and had plenty of time to do the right thing.
"Our officers have been working tirelessly throughout the pandemic to ensure safety standards across the city are maintained."