People: Stephensons; TLT; Sales Geek; PAM Group; BAKO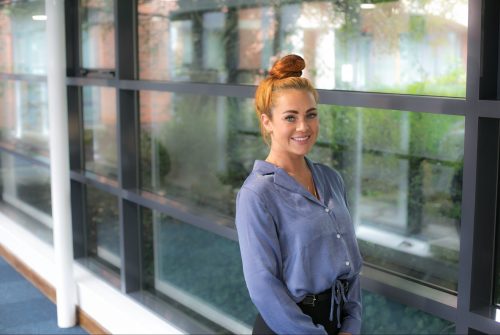 National law firm, Stephensons, has bolstered its commercial litigation team with the appointment of a new solicitor.
Jordan Davies joins the firm from Napthen Solicitors in Preston where she specialised in contentious probate matters, including Inheritance Act claims, will disputes and trust disputes.
In her role at Stephensons, Jordan will use her experience to help grow and develop the firm's contentious probate team as well as continuing to build on Stephensons' strong reputation in this space.
Louise Hebborn, partner and head of the commercial litigation department at Stephensons, said: "Jordan is an excellent fit for our commercial litigation team and I am delighted to welcome her to the firm. Jordan brings with her a wealth of knowledge and experience to help us further strengthen our contentious probate offering and I look forward to working closely with Jordan in the months ahead."
Jordan Davies said: "I am very pleased to join Stephensons in a period of growth and ambition at the firm. The commercial litigation team has developed strong foundations in contentious probate work and I'm excited to have the opportunity to build and develop that further."
::
Following the successful launch of its near-legal public procurement offering, which adds highly valuable consultancy services to its existing legal expertise, UK law firm TLT has appointed Heidi Parker as a senior procurement consultant to address growing client demand.
Heidi was previously responsible for all procurement matters and compliance at Cambridge City Council and the Cambridgeshire and Peterborough Combined Authority, where she worked for six and a half years. Before then, she was a category manager for construction at Tower Hamlets Council and began her career in various sectors within the construction industry. She will be based in TLT's Manchester office.
Known for her experience in managing complex procurement projects and thinking outside the box to design effective procurement processes – with specific focus around the drafting of selection and award questions and evaluation criteria – Heidi is currently working on a Masters in Public Procurement Law and Policy and writing a dissertation on revolutionising standing orders.
The public procurement team offers a unique blend of services to clients, combining market leading legal advice on procurement procedure from a compliance point of view, with strategic advice and support on the procurement process to transform efficiency and add value.
In the past year the team has supported central government departments and major businesses including in the nuclear industry with large, strategic projects, working at scale and at speed.
Iain Steel, who leads the near-legal procurement team, said: "I'm delighted that Heidi has decided to join TLT. Co-partnering is the best way for public sector clients in particular to access talent like Heidi – to enhance what they're doing and protect themselves from a potential challenge.
"We've proven time and again that clients need this unique blend of legal and technical advice from senior procurement professionals, and we're seeing an increase in demand. It's also a great way for in-house lawyers to show they're getting more from their law firms."
Heidi Parker said: "I've worked with a lot of law firms, and I've never been offered the kind of support that TLT has designed. It's a real pleasure to join such a forward thinking firm that recognises the needs of its clients and responds with the right solutions.
"I'm looking forward to supporting our clients with their complex projects, and having a wider impact on local government and the drive to professionalise procurement functions."
::
International training company Sales Geek has further expanded its presence in Lancaster & South Lakes with the appointment of Jennie Edmondson and relocation to Lower House Sensory Farm, for the delivery of face-to-face training.
Experienced sales professional Tony Capper launched Sales Geek Lancaster & South Lakes in October 2020, and was joined by digital sales specialist Christian Coates in August this year.
Jennie's appointment enables the Lancaster and South Lakes operation to increase its service offering to include both Sales Geek's Your Sales Director and Your Sales Trainer packages.
While Your Sales Director training and consultancy is delivered face-to-face at customers' premises, or online, the move to Lower House Sensory Farm will provide a learning environment for Your Sales Trainer, which is aimed at customers who prefer to conduct training offsite.
With headquarters in Blackburn, Sales Geek is a multi-award-winning provider of sales training to a wide variety of businesses, with clients across the UK and internationally.
Based in Wray, Lower House Sensory Farm CIC is a dementia-friendly space providing therapeutic experiences for people needing care at home, day care or residential care, alongside offering professional standard learning facilities. Sales Geek has pledged to donate 10% of all training revenue to the farm while hosting events there.
Tony said: "We're really pleased to bring trainer Jennie Edmondson into the Sales Geek family. Jennie is all about taking action. As an ex-RAF operations officer and bootcamp instructor, she knows how to get a business fighting fit and ready for action.
"With the Your Sales Director package, we provide top level sales leadership to transform sales operations and the people within and behind them, working with a huge variety of businesses.
"Your Sales Trainer is where we deliver group-based training and so Lower House Sensory Farm provides us a fantastic, well equipped barn in a rural setting that is a perfect learning environment away from the distractions of the everyday workplace."
::
Preventative healthcare company PAM Group is strengthening its management team with two senior recruits to help drive further growth. Brandon Collins and Stefan Jagielski will join PAM in early 2022 from employee assistance programme services rival business Health Assured.
Brandon, who is a founder and sales director at Health Assured, has 30 years' experience of employee assistance programmes. Before Health Assured, he founded and ran two businesses, PCP and Corporate Support. He will join Warrington-based PAM as sales director of its ToHealth business.
Stefan has more than 10 years' experience of managing large, national employee assistance programme (EAP) services. He will join PAM as the head of account management in ToHealth with a remit to drive service levels and innovation to add further value to the services the group delivers to existing and new clients.
ToHealth provides corporate health and neurodiversity services including employee health and wellness screening, assessments, assistive technology, diagnostics and staff coaching and awareness training.
PAM Group chief executive, James Murphy, said: "Brandon and Stefan will be influential in the strategic development of our services and sales to existing and new clients.
"I am delighted that we have managed to secure them to join the PAM team in 2022. I have known Brandon for 15 years and he is a true expert in the EAP market. He will help shape the strategic direction of PAM and the delivery of our psychological health services.
"At a time when mental health is so important to employees and people throughout the UK, the appointment of Brandon and Stefan demonstrates our commitment to invest in the services we provide to our clients and the service users who rely on PAM Group."
ToHealth managing director, Kerry-Dene Ihlenfeldt, said: "I am so excited that we will be joined by two such high calibre people as Brandon and Stefan. I am looking forward to working with them to develop our sales and the services we offer in ToHealth."
::
Abigail Blackburn has been appointed as senior commodities buyer at BAKO following the retirement of Frank Wade after nearly 14 years with the Preston-based bakery products distributor.
Frank began his career in the bakery industry as a management trainee with Holland's Pies in 1980 and later developed a career with Northern Foods before joining BAKO in 2008, where he became known to many BAKO members as the writer of Frank's Report, which detailed topical developments in the commodities and raw materials markets in BAKO's inhouse In the Mix magazine.
Taking over from Frank from October 2021, Abigail Blackburn brings with her six years of buying experience from previous roles including Sykes Seafood, John Morley (Importers) and EHL Ingredients.
She said: "I am really excited to be joining BAKO and am looking forward to developing and building lasting relationships with key suppliers and stakeholders within the industry and applying my knowledge of global commodity market trends and fluctuations.
"As well as building great relationships, I'm particularly passionate about sustainability and identifying projects and continuously striving for implementing sustainable solutions at source, in production facilities and throughout the supply chain.
"My natural traits are being a good listener, openminded and curious, so I'm really looking forward to getting to know BAKO's suppliers and working on mutually beneficial solutions together."
BAKO Group's full list of divisions includes BAKO, BAKO Northern and Scotland, and BAKO South Eastern. Its industry accreditations include the BRC Global Standard for Storage and Distributions.