North West briefs: Sporting House; Pleavin Power; IDnow; Leyland Trucks

GB Olympic medallists Becky Adlington, Steve Parry and Beth Tweddle have backed a Greater Manchester company with £3m investment to drive the recruitment of children's swimming and gymnastic teachers.
Bury-based Sporting House was founded by Steve and includes swim!, Total Swimming Academies, Beth Tweddle Gymnastics and Becky Adlington's SwimStars.
The £3m investment will address the shortage of trained teachers, with a view to recruit and train 100 swimming teachers and 40 gymnastics coaches by the end of the year. Longer term, they want to add 4,000 by 2030.
The campaign is designed to attract qualified coaches back to the industry as well as training new staff.
Sporting House will pay the £1,000 training costs for each teacher/coach and stresses that would-be applicants don't need any previous experience or qualifications.
Steve says: "We fundamentally believe we should hire people on attitude and then train for skill. It's all about the relationship between the teacher and the youngster – sports teachers can be highly influential to a kid's life.
"If you're passionate about making a difference, and believe kids should have good opportunities and enjoy experiences, this is a role for you."
He said teachers will earn an average £20,000 per year, making the roles more attractive than low-paid entry-level jobs in other sectors, and there will be career pathways for them to follow.
"We are making huge investments to pay people good salaries and deliver quality lessons," he adds, "I hope it makes the rest of the industry think about it too."
---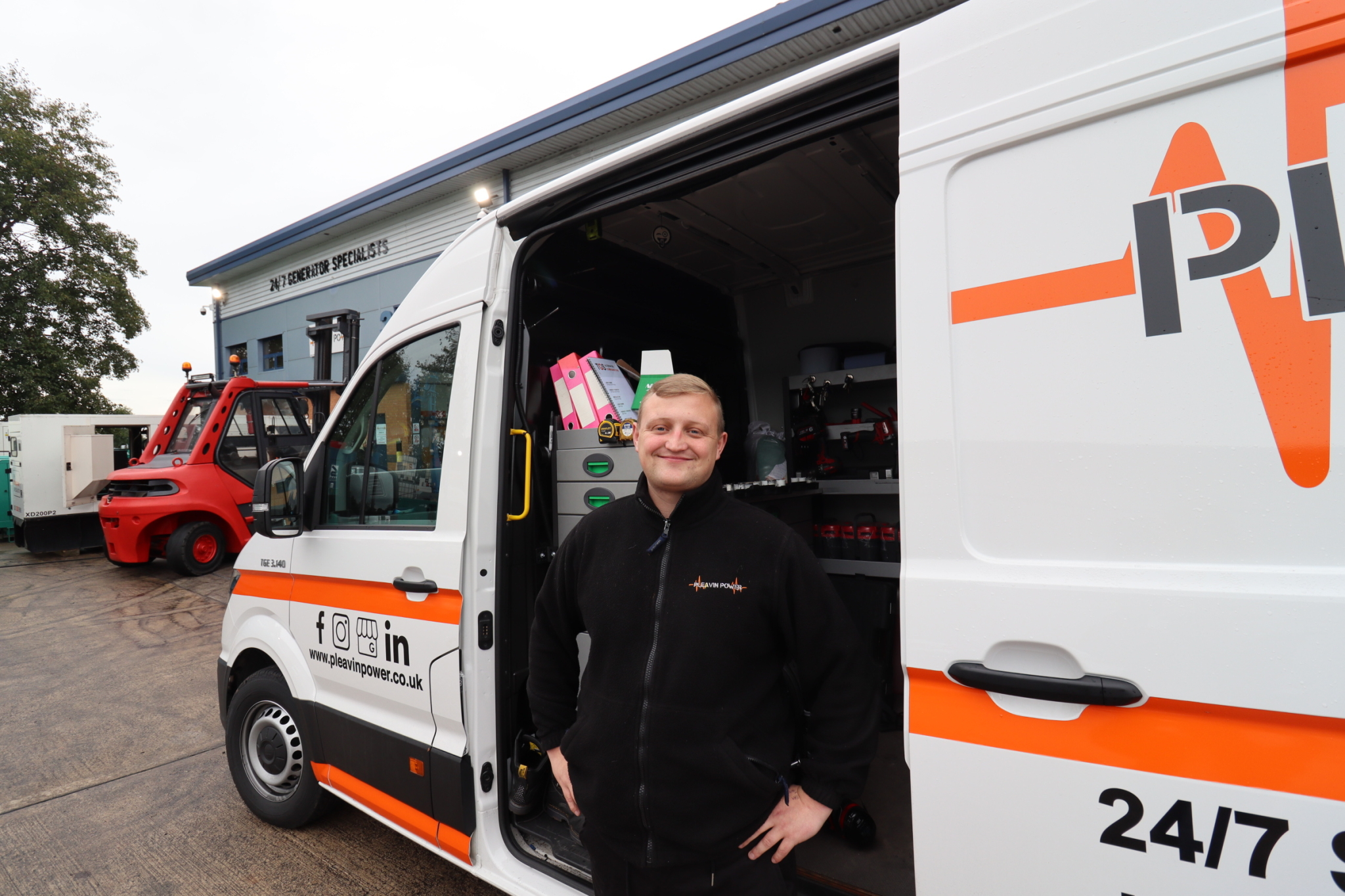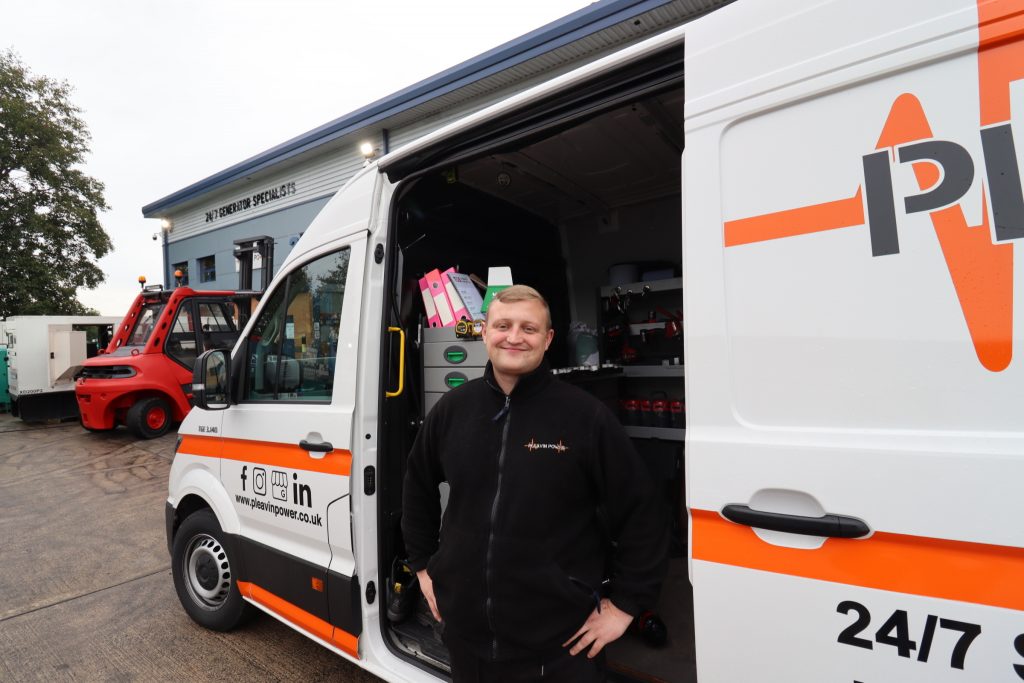 A leading Merseyside power generation specialist, Pleavin Power, has recorded its busiest quarter to date.
Established by founder and technical director Jack Pleavin four years ago, the business, which currently employs 15 members of staff, has just hit revenues of £2m.
Pleavin Power works with more than 150 businesses including NHS, Digital Reality, Velox Datacentres and Utility Oils.
Jack said: "It's been an incredibly busy four years for us as a firm and the last four months have really seen that growth accelerate.
"The whole reason I set the business up was to offer our clients a service built on integrity, reliability and resourcefulness and I truly believe that by offering that, it's given us the tools and resources to keep expanding.
"The team and I are extremely committed to earning customer loyalty and trust."
Jack added: "We operate a dedicated 24/7 365 nationwide service from multiple locations and I can proudly say that we are one of the most well equipped and skilled businesses in operation.
"Our team, many of which have been with me from the start, are passionate about power and ready for anything wherever and whenever required."
---
IDnow, a Platform-as-a-Service provider for identity verification with offices in Manchester and London, has announced its first UK channel partner, Sphonic.
The partnership will enable Sphonic to offer a suite of RegTech that meets different global compliance standards via a single API.
"Given the importance placed on orchestration technology in the overall area of compliance, and the regulatory requirements that continue to drive the agenda when it comes to identity and fraud, it was vital we partnered with an identity verification provider that could vigorously meet the varying obligations that exist right across Europe," explained Andy Lee, founder of Sphonic.
"By partnering with IDnow, we are able to offer an ever-more integrated solution that brings all identity profiles into one place for more intelligent identity scoring.
"And when combined with its enviable relationships with European regulators, IDnow was the ideal choice as we continue to deliver great customer experiences to the highest standards of regulatory compliance."
James Hudson-Dale, Partnerships Manager at IDnow, adds: "Anti-impersonation and identity fraud is on a worrying upward trend, making it more important than ever for businesses to ensure they are compliant beyond simply box ticking.
"Our leading identity verification technology will provide Sphonic customers with the option of imposing additional verification methods to ensure the threshold is high quality and the person is who they say they are."
IDnow launched into the UK in 2019 and recently announced eightfold year-on-year growth in the region, with demand for its services rising significantly as industries accelerated digitisation in response to the Covid pandemic.
---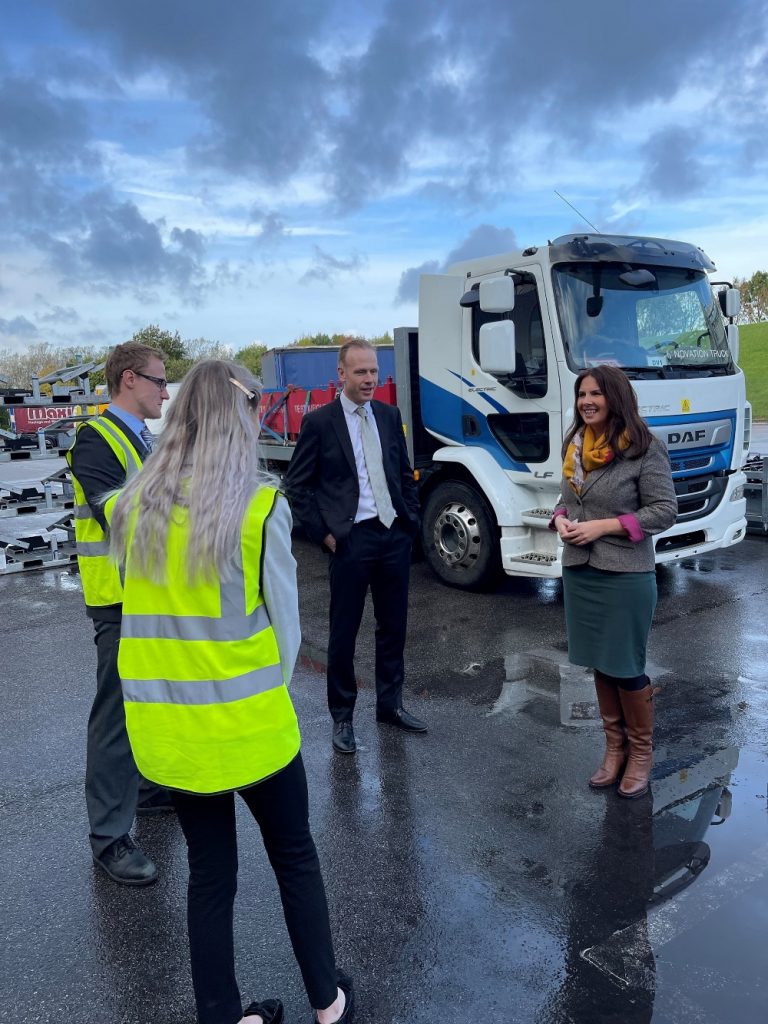 Leyland Trucks' new battery-electric truck was given the seal of approval during a recent visit from Trudy Harrison MP, Parliamentary Under Secretary for the Department for Transport (DfT).
Having been selected to support the DfT's efforts to increase the use of battery-electric vehicles in commercial transport fleets across the UK, Leyland Trucks welcomed Mrs Harrison to test drive its new DAF LF Electric – a 19-tonne fully electric distribution truck – during a tour of the production facility, and hear more about the company's plans regarding the zero emission truck rollout.
During her visit to Leyland, Mrs Harrison was also introduced to current and ex-local apprentices, senior members of staff and heard more about Leyland Trucks' 125th birthday celebrations, which have been taking place across the year.
At a time when carbon emissions and green agendas dominate headlines and boardroom discussions – including during COP26's Transportation Day  – production of the new LF Electric will play a leading role in meeting the goals of the Paris Agreement and helping drive uptake of zero emission trucks globally.
Signalling its commitment to the Paris climate goals, Leyland Trucks is also working to ensure there is sufficient talent available for the future, having enrolled several of its technicians in a training programme to broaden their skillsets in the production and maintenance of vehicles with alternative power sources.
Brennan Gourdie, managing director at Leyland Trucks, said: "It's been a very busy few months since we launched production of our LF Electric as we're determined to lead the charge when it comes to the rollout of battery-electric vehicles in the commercial sector.
"We were very pleased to welcome Mrs Harrison to site, to demonstrate the ways we are preparing for a future of electric, and how we as a supplier to our clients help them meet their own green agendas, too.
"Mrs Harrison knew her truck history, was keen to learn about our manufacturing processes, and shared our excitement about upskilling young engineers who'll be able to learn brand new skills to help achieve zero net carbon targets."
Transport minister, Trudy Harrison, said: "Following the recent COP26 summit, I was pleased to visit Leyland Trucks to discuss how Government and UK industry can work together to decarbonise the road freight sector.
"I had the pleasure of test driving their impressive new LF electric truck and seeing first hand this forward thinking business lead the way as we commit to making all new HGVs zero emission by 2040."