Businesses encouraged to support Christmas book donation campaign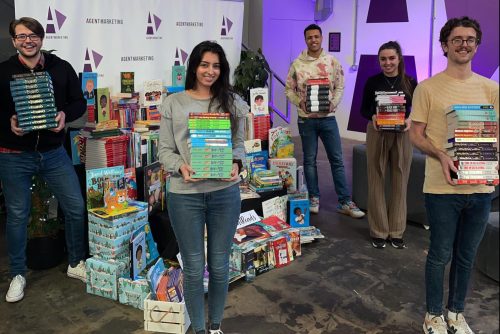 X

Register for free to receive latest news stories direct to your inbox
Register

Business are being encouraged to support a North West campaign to donate books to young people this Christmas.

"All you read is love" is returning for a second year after more than 1,000 books were distributed in 2020.

Paul Corcoran, chief executive of marketing agency Agent and deputy chair of Liverpool City Region LEP, is behind the initiative to get books to children again this Christmas.

He said: "Last year we couldn't do the normal things – taking clients out, Christmas parties – so we wrote to our clients and said we'll buy books on your behalf. We asked them to tell us what books inspired them or are inspiring their kids.

"We bought more than 500 books and we ended up with another 500-plus brought in. It was brilliant, it was the loveliest thing."

The team at Agent worked with charities and community organisations across the region to distribute the books and are aiming to make an even-greater impact this year.

"I want to beat last year's total," said Corcoran. "We got just over 1,000 books, about £8,000-worth, and I'd like us to get to £10,000-worth of books. If we can do that, that'd be super."

The All You Read Is Love campaign is looking for books for every age, from toddlers to teenagers.

Books can be dropped off or sent in to Agent's offices at No 2 Circle Square, Manchester or 43 Jordan Street, Liverpool.