Accenture plans for 3,000 new tech jobs – with half in key Northern cities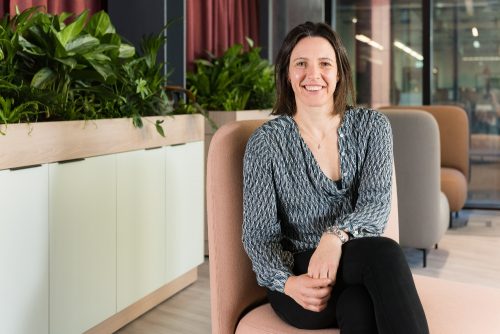 Professional services giant Accenture has revealed it's creating 3,000 new jobs over the next three years with more than half of those roles outside of London including Manchester, Leeds, Newcastle and Edinburgh.
The new roles, which are being driven by increased client demand for services in platforms, cloud engineering, cybersecurity, data and intelligent operations, will boost its total workforce to around 11,000 people.
Vanessa Harding, Accenture's North West Operations co-lead, said: "We are planting deep roots here.
"We're proud of Accenture's long-standing presence in Manchester, and this announcement underlines our commitment to growing in this fantastic city.
"We firmly believe in utilising high skilled local talent – particularly within the technology sector – as a means of strengthening our business, and over the next three years we aim to double the size of our Manchester team."
Helen Morgan, Accenture's Head of Yorkshire Operations, added: "Leeds has become a real hub for leading technology firms outside London, particularly over the last couple of years.
"With our recent acquisition of Infinity Works, which has a strong existing base in Leeds, we've already built up our talent in this area.
"We're looking forward to growing our presence in the region with ambitious recruitment goals over the coming years."
Simon Eaves, Market Unit Lead, Accenture in the UK & Ireland, said: "The UK economy is rebounding swiftly following the pandemic and we are seeing strong demand from clients seeking to capitalise on this growth opportunity.
"We are committed to growing our footprint across the UK which is why I am particularly excited about our plans across Scotland and northern England where we see some of the best technology talent in the country."
The announcement continues Accenture's investment in the UK following four acquisitions made earlier this year – cloud and digital transformation consultancy Infinity Works, SAP partner Edenhouse, leadership and talent consultancy Cirrus, retail technology and supply chain consultancy REPL Group, management consultancy BCS Consulting and innovation strategy firm Founders Intelligence.
Accenture is the latest company to announce tech jobs across Manchester and the city region.
Last month PwC announced a new tech hub in Manchester and is set to create up to 1,000 new roles over three years.  
US streaming giant, Roku, is also opening a new technical and engineering operation in Manchester and Cloud Imperium Games recent said it will create more than 700 jobs in the region by 2023, and over 1,000 within the next five years.