Farming firm harvests success with funding support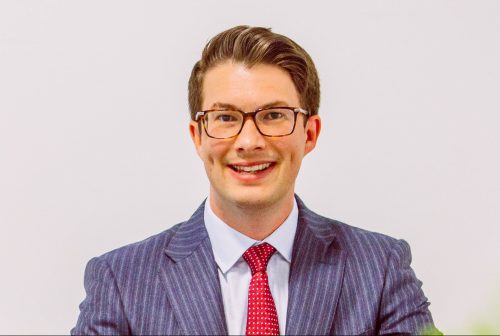 Time Finance has supported its client, A & B Contractors, with a £750,000 invoice finance and £100,000 xtratime facility, as it uses the funding to help harvest its ambitious growth plans.
Established in 1989, Barnstaple-based A & B Contractors was set up by Richard Barrow, an entrepreneurial farmer with exciting plans for the future.
Having grown his business year-on-year, it now stands as a large and successful agricultural contracting firm with a highly skilled workforce of more than 40 employees behind it.
Offering a wide range of farming services, from harvesting crops to ploughing and bailing, the firm operates a fleet of 30 tractors to cover all aspects of farming. As itlater moved into groundworks, offering tarmacking, concreting and paving services, it invested in a range of heavy plant pieces of machinery.
The company first established its relationship with Time Finance back in 2018 in its search for a relationship-driven funding partner which could help it to ease cash flow and support plans for further investment. Time Finance packaged an asset finance solution which gave A & B the flexibility to re-finance its existing farming equipment and release £88,000 back into the business.
With much of its work driven by seasonality, and spring and summer producing peak sales, earlier this year A & B once again found itself in need of funding to bridge its cashflow gap. This time invoice finance was the ideal solution, raising funding against the value of unpaid invoices.
Working closely with TSF Finance, which introduced the facility, Time Finance weas able to swiftly package a £750,000 invoice finance facility to provide an immediate cash injection into the business. In addition Time Finance packaged an additional £100,000 through an xtra time overpayment, to provide A & B with further headroom for growth.
The Time Finance Warrington office dealt with the asset finance solution and the Manchester site the invoice package.
Richard Barrow, A & B managing director, said: "When it comes to growing your business, it's vital to have a supportive funding partner who really gets to know you and what you need to do to take it to the next level. As soon as we met with the team at Time Finance, we felt confident in their understanding of our business and their flexible approach to meeting our needs."
Simon Holian, business development manager at Time Finance, said: "It's been a pleasure to support Richard and the team. We took the time to understand their business and tailor a funding facility that would tackle the immediate cash flow issues caused by seasonality, but be flexible and provide enough headroom to fuel their future growth plans."
Time Finance specialises in the provision or arrangement of funding solutions to UK businesses seeking to access the finance they need to realise their growth plans. With an extensive portfolio comprising asset finance, invoice finance, loans and vehicle finance on offer, businesses have the flexibility to choose the best option for them or to choose more than one solution dependent on requirement.