City round-up: GB Group; Sosandar; Altitude Group; Nanoco Group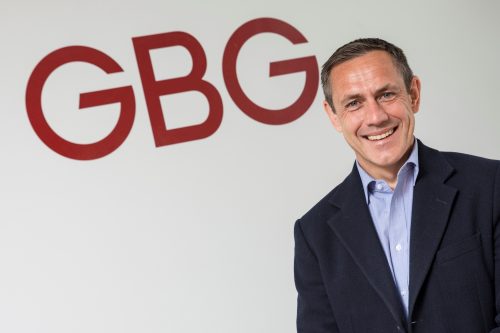 X

Register for free to receive latest news stories direct to your inbox
Register
GB Group, the Chester-based identity verification specialist, hailed a strong first half performance, and balance sheet, today.
Results for the six months to September 30, showed revenues of £109.2m, a 5.4% improvement on the previous year, while the pre-tax profit of £14.4m was 3.2% down on last year's £14.9m figure.
The group held net cash of £39.5m, compared with a £2.7m net debt this time last year.
Chief executive Chris Clark said: "I am extremely pleased with these results and the significant progress we have made strategically. These results reflect both the considerable potential in our markets and the commitment and expertise of our highly motivated team at GBG.
"Our goal is to be the global leader in location, identity and identity fraud solutions and the professionalism and hard work of the GBG team has helped us make significant advances this year.
"I am particularly proud that, despite so many outside challenges on our people, we maintained our focus on engagement and we continue to be recognised as a great place to work.
"We have strengthened our leadership position in our markets both organically and also, post half year end, by adding new customers, technology and people through welcoming Acuant to the GBG family. I am excited by the potential Acuant unlocks for the group, this combination accelerates our strategic progress by some two years and strengthens our solution set addressing the fast growing problem of identity fraud."
He added: "Looking to the rest of this year we are focused on executing our plans, optimising the considerable assets now at our disposal and delivering exceptional value to our customers, opportunity to our team members and long term value to our shareholders."
::
Cheshire-based online fashion brand, Sosandar, unveiled half year revenue growth of 184% today, record autumn trading, with October and November the company's first EBITDA positive months. It said trading is also ahead of full year market expectations of £24.4m in revenues and an EBITDA loss of £1.2m.
Revenues for the period were £12.2m, compared with £4.3m a year ago. Pre-tax losses fell slightly from £1.102m in 2020 to £1.077m this year. EBITDA improved to a £0.99m loss against a comparative period in the prior year where spending was significantly reduced in response to the pandemic.
Net cash of £7.4m as at September 30, 2021, compares with £4.5m a year ago, and £9.1m at June 30, 2021, reflecting the equity fundraise in May 2021, and subsequent investment in inventory to meet growing demand from all customers, including third parties.
Post reporting period, revenues for October 1 to November 29, were up 120% on the same period in 2020, reflecting consecutive record months, while EBITDA was positive in both October and November, demonstrating the group's trajectory towards annual profitability. Cash at October 30, was £7.6m.
Sosandar also reports no material impact from supply chain disruption to date, with a constant flow of stock to meet demand.
Co founders and chief executives, Ali Hall and Julie Lavington, said: "We are delighted to be reporting such strong revenue and active customer growth as well as reaching a significant milestone in delivering two EBITDA positive months in October and November.
"This pivotal achievement reflects customer engagement KPIs being substantially ahead of the prior year, including the increase in our number of active customers, repeat customers and conversion rates, highlighting the effectiveness of our marketing strategy, diverse product range and operational excellence.
"Anticipating high demand as restrictions were eased, we decided to bring in stock early for autumn, including partywear, coats, boots, and knitwear. This decision has allowed us to meet the exceptionally strong demand for our product with sequins, Christmas jumpers and fur coats emerging as best sellers."
They added: "Looking ahead, whilst we are cognisant of ongoing supply chain challenges, we continue to mitigate the impact and our long term growth strategy remains unchanged. The company is trading ahead of market expectations for the full year and we look forward to a successful second half and beyond."
::
Trading is in line with expectations, with continued profitability expected at Altitude Group, the Manchester-based operator of a leading marketplace for the global promotional products industry.
Announcing half year results to September 30, today, it said turnover increased by £1.5m to £5.9m, a 33% increase on last year.s £4.4m figure.
The statutory loss before taxation reduced by 31% to £0.4m, against a loss of £0.6m a year ago.
The group currently remains debt free and a short term facility has been secured with a permanent credit line expected to be in place in the new year.
Chief executive, Nichole Stella, said: "Throughout H1 2021, the industry has experienced initial recovery from the impact of the pandemic.
"Though caution across the industry still remains, our team continues to be focused on executing our strategic growth plan including developing and supporting our community, technology, services, and pipeline development, thus successfully increasing both services and merchanting revenue."
She added: "The board is pleased to report that the group continues to trade positively, and current business performance is in line with the board's expectations. With ongoing investment in growth, strong focus on core business development and sustained recovery the board is optimistic and expects continued profitability in the full year."
::
Nanoco Group, the Manchester-based developer and manufacturer of materials used in monitors and TV screens, will hold its annual general meeting later this morning and issued an update covering the first three months of the financial year to July 31, 2022.
It said its financial performance has been in line with the board's expectations and the University of Manchester spin-out company continues to deliver R&D services under a number of contracted development programmes with different customers in the sensing market. This includes the additional work package for its European customer announced on November 5. The company said good progress has been made on these projects during the reporting period and discussions on potential next steps are under way.
As outlined in the group's preliminary results on November 3, the litigation against Samsung in the Eastern District of Texas is currently on hold while the US Patent Office conducts Inter Partes Reviews to establish the validity of the patents relevant to the case.
The board said it is very pleased with the progress of the court process and the IPR process to date and looks forward to the conclusion of the IPR process, which is due in May 2022.
The board said it remains confident of an outcome to the litigation that will be potentially transformative for the group's prospects and shareholder value.