North West business briefs: Manchester Airport; Witch Kings Rum; Sales Geek; Warrington Youth Zone; dscvr Kendal
Irish flag carrier Aer Lingus celebrated the launch of its very first direct flight, EI45, from Manchester to New York, JFK yesterday (December 1) as the airline expands its transatlantic services for customers from the UK and marks its first direct flight between the UK and the US.
The airline is also gearing up to prepare for the inaugural service from Manchester to Orlando in Florida on December 11. The two new routes are part of the airline's ambitious schedule plans for 2022.
Reid Moody, Aer Lingus chief strategy and planning officer, said: "Today marks a very important day for Aer Lingus, as we launch our first flights from the UK to the United States as we recover and expand our transatlantic network. It also marks another momentous moment for our new services from Manchester direct to the US, with flights to Orlando set to depart on their inaugural service on 11th December."
Karen Smart, Manchester Airport managing director, said: "It's incredibly pleasing to see Aer Lingus launch its New York service, which will give passengers more choice when looking to travel to what is one of our most popular destinations.
"The fact Aer Lingus has chosen Manchester Airport as its first UK base for transatlantic flights is a great boost for the region, creating hundreds of jobs in the process.
"Aer Lingus' transatlantic routes will, no doubt, be hugely popular with the 22 million people that live in our catchment area, especially now the US has opened up to British travellers. I look forward to working closely with Aer Lingus as they grow from Manchester Airport."
::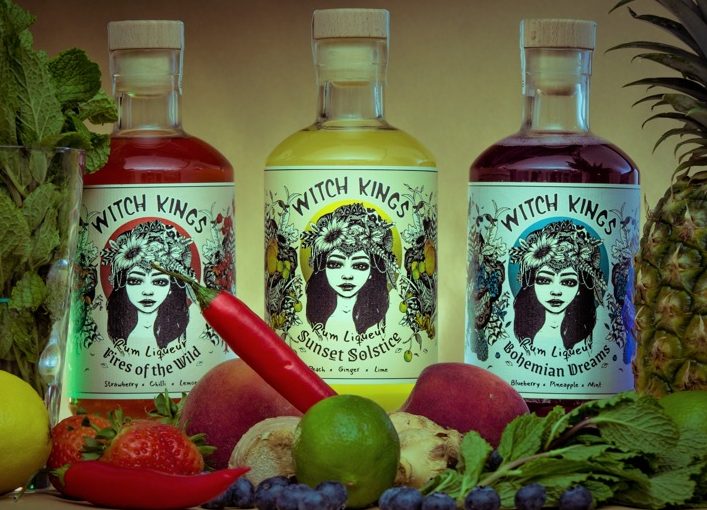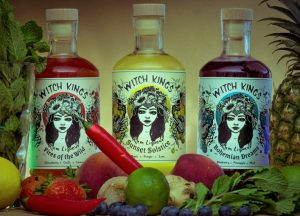 Witch Kings Rum, a Manchester-based spirits brand, is looking to bring something new to the rum sector with a range of small-batch artisan rum liqueurs. The brand, based in Ancoats, was founded in 2020 by Maximillian Bradbury and Brandon Bissell, looking to tell the story of quality ingredients and quality rum through the lens of fantasy, art and creativity.
The change in perception of rum from a spirit that is drunk mixed, to one that can be sipped, continues in the UK. Driving UK rum sales, though, are the flavoured and spiced rums, which are more appealing to younger drinkers than traditional white and dark rums.
Witch Kings Rum said it was created with a clear mission in mind – to redefine how rum liqueurs can be presented to the world, while creating an ethical and sustainable brand that focuses on flavour emotives and flavour journeys for drinkers.
Having built a reputation in Manchester hosting a number of successful pop-ups, including Witch Kings Rum cocktails bars and live music pop ups, the brand now looks to expand firmly into the consumer market, looking for retail listings and building a solid portfolio of on-trade listings. Taking the finest pure single rum from Ninefold Distillery, glimmering with rich caramel notes, Witch Kings Rum combines this with fresh fruit infusions to create complex rum liqueurs full of magically balanced flavours.
The fresh fruit infusions are hand-crafted by Witch Kings Rum using quality ingredients to ensure maximum flavour impact. The range comprises Bohemian Dreams – Blueberry, Pineapple & Mint, Sunset Solstice – Peach, Ginger & Lime and Fires of the Wild – Strawberry, Chilli & Lemon. The brand has also recently unveiled an exciting new coffee rum liqueur, Antimatter.
::
Blackburn-based training company Sales Geek has opened its first operations in London with the launch of Sales Geek London headed up by Lisa Ansell. Ansell brings more than 25 years' experience in business development and performance management, specialist coaching and training, and is the author of Pull NOT Push – A revolution in selling for people who hate it.
Working from home offices in Essex and a variety of flexible locations in central London, Ansell will deliver Sales Geek training to businesses across the capital. She said: "It's brilliant to officially be a Sales Geek, having unofficially been one for my entire career.
"I have always said that I am the world's most reluctant salesperson, because I genuinely hate the macho, one-up-man-ship cliches that seem to follow a traditional view of how sales should be done. That's why I'm 100% wholeheartedly onboard with Sales Geek's mission to revolutionise the way the world views sales, and to prove the best results come from respecting your customers, aiming to solve their needs while taking heed of their mental health, and your own, in the process."
With headquarters in Blackburn, Sales Geek is a multi-award-winning provider of sales training to a wide variety of businesses, with clients across the UK and internationally.
The company reported 80% growth in 2020 after pivoting rapidly at the start of the COVID-19 pandemic, moving all its services online during lockdown and then going on to win its first international client, launch its first franchises, and also launch the free version of its Sales Geek Hub app, which now has users across the globe.
::
VIP UK has pledged its support to Warrington's youth by becoming a founder patron of Warrington Youth Zone earlier this year. As a founder patron, VIP UK is determined to facilitate a positive impact on the young people of Warrington by supporting the charity and its programmes.
Open seven days a week for young people aged seven-19, and up to 25 for those with additional needs, Warrington Youth Zone will be offering more than 20 activities every night, at only 50p a visit. The brand new charity and facility will look to build on the legacy of the pre-existing Warrington Youth Club.
VIP UK said it is proud to show its support by inviting and facilitating employee participation in many of the volunteer opportunities available. The development of the new Youth Zone has been a youth-focused endeavour all the way through.
Elanza Butters, VIP UK e-commerce and marketing director, said: "As a local business it is hugely important to us that we contribute to future generations, and we are so honoured to be a part of this journey. The OnSide and Warrington Youth Zone team have done such an amazing job and we are inspired, daily, by the young people who are making a difference."
Warrington Youth Zone CEO, Dave McNicholl, said: "We are absolutely delighted that VIP UK is supporting Warrington Youth Zone. As a charity, the support of brilliant local businesses is integral to our success and crucial in enabling us to provide young people with a fantastic building with exciting facilities and new opportunities."
::
A new app designed to increase footfall and boost business in Kendal town centre is about to be launched. The dscvr Kendal app, which is entirely funded by Kendal Business Improvement District (BID), will highlight the amazing shops, food and drink establishments, businesses, attractions and varied things to do in the town.
Simon Thomas, Kendal BID project manager, said: "It is like having a digital tourist information centre in your pocket. The dscvr app, which is free to download, includes specialist local knowledge which enables visitors to find out more than by just looking at a website or tourist guide because they can see where the locals go to shop, eat and drink and they can discover the town's hidden gems."
The app is divided into sections, such as eat and drink, shops and things to do and these are sub-divided so that health and beauty, for example, includes hairdressers, nail salons and physiotherapists. Each entry includes a short description of the establishment – where it is, what it does, a link to its website and information such as newly-arrived stock and special offers and promotions.
The dscvr team has created content, including photographs and logos, for local businesses to approve – but owners can write their own entries if they wish.
The dscvr app is already active in numerous other towns and cities including Leeds, York and Barnstaple and downloading it gives users access to content in those areas, too.