Record year of growth for investment platform AJ Bell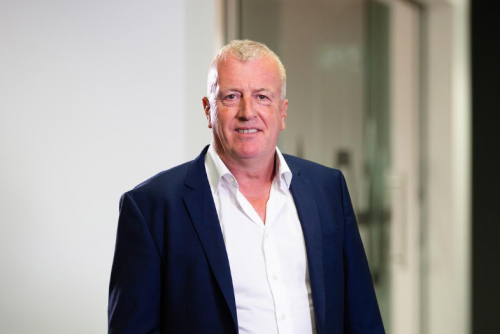 X

Register for free to receive latest news stories direct to your inbox
Register
Manchester investment platform, AJ Bell, reported a record year of growth, today, and announced two new app-based investment tools to make it easier for customers to manage their financial affairs.
In the period to September 30, it saw total customers rise by 87,449 to 382,754, achieved net inflows of £6.4bn, with assets under administration (AUA) closing at a record £72.8bn. Customer retention remained high at 95%.
Annual revenues increased by 15% to £145.8m, from £126.7m in 2020, and the pre-tax profit jumped by 13% to £55.1m, compared with £48.6m last year.
The group said it is in a strong financial position, with net assets up 19% in the year to £130.7m, from £109.5m.
A proposed final dividend of 4.50p per share, increases the total ordinary dividend for the year by 13% to 6.96p per share.
Also, a special dividend of 5.00p per share has been proposed, taking the total dividend for the year to 11.96p per share.
Chief executive, Andy Bell, said: "Our award winning platform propositions attracted record levels of new customer numbers and inflows in the year, underpinning another strong set of financial results.
"Revenue was up 15%, profit before tax up 13% and earnings per share up 13%. Our profitable business model and strong financial position has enabled us to invest significantly in our customer propositions during the year, whilst also increasing dividends to shareholders.
"The board has recommended a final dividend of 4.50 pence per share, increasing the total ordinary dividend for the year by 13% to 6.96 pence per share, our 17th consecutive year of ordinary dividend growth. Reflecting the board's confidence in the outlook for the business, it has also recommended a special dividend of 5.00 pence per share in line with our policy to periodically return surplus capital to shareholders whilst continuing to maintain our strong financial position."
He added: "We continue to see significant long term opportunities in the investment platform market. The pandemic has highlighted the need for people to take more control over their financial future, with increasing numbers of people investing for the first time. We believe there is increasing demand for simplified, app-based investment propositions in both the D2C and advised markets, so we are investing in two which we will soon bring to market.
"Dodl by AJ Bell, a new investment app, will enable retail investors to invest easily in a range of UK equities and funds, via a full range of tax wrappers. There will be no commission on buying and selling investments and a low annual platform charge of 0.15%.
"Touch by AJ Bell is a new mobile-led investment platform for financial advisers, which will enable them to provide an entirely digital service to clients who want that form of relationship and expand the range of client profiles they can serve."
He said these two new propositions will sit alongside the company's flagship platform propositions, AJ Bell Youinvest and AJ Bell Investcentre, broadening its reach in both the D2C and advised markets. He expects both to launch during 2022 and there will be further investment in the brand and marketing activities to support the initial phase of growth.
The business also announced the appointment of Peter Birch as chief financial officer, today, who will join the board and executive management board on July 1, 2022, subject to FCA approval.
He joins from Deloitte where he is currently a financial services audit and assurance partner. He joined Deloitte in 1999 and qualified as a chartered accountant in 2002. He became a partner in 2011 and was the lead partner for Deloitte's financial services audit and assurance practice in the regions from 2017 to 2021. He has significant experience of leading the audits of large listed financial services organisations and has been the partner on Deloitte's assurance engagements with AJ Bell since 2015.
Mr Birch will replace Michael Summersgill, who, as announced on August 18, 2021, was appointed to the position of deputy chief executive with effect from October 1, 2021. He will continue to undertake the duties of CFO until Mr Birch joins the company in July.
AJ Bell chair, Les Platts, said: "Following a thorough recruitment process, we are delighted to welcome Peter to AJ Bell. His significant financial services experience, built up over many years, will make a valuable contribution to the board."
Andy Bell said: "I look forward to working with Peter, who brings considerable industry experience from his long career in financial services audit and assurance at Deloitte. He is a strong addition to our team as we focus on achieving our long term growth ambitions."
Mr Birch said: "I have followed the progress of AJ Bell for many years and have always been impressed by its strong culture and customer focus which has enabled it to grow into one of the UK's leading investment platforms. It is an exciting time to join the business and I look forward to helping the company to deliver on its long term growth strategy."