North West business briefs: EnterprisingYou; Made Smarter; BGEN; PLYTIME; Salford City Council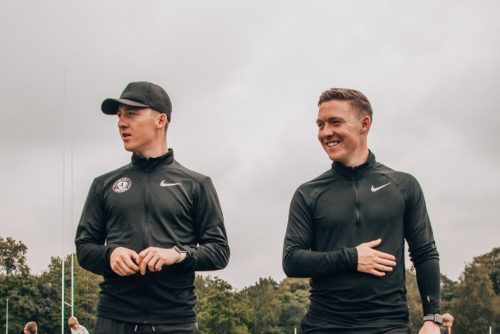 X

Register for free to receive latest news stories direct to your inbox
Register
A programme which has supported more than 1,700 self-employed business owners across Greater Manchester since last March will continue until 2023, it has been announced. EnterprisingYou provides self-employed people and gig economy workers with tailor made support through dedicated business coaches, with help in areas such as personal finance, mentoring, marketing, recruitment and health and wellbeing.
The innovative, free support programme, delivered by GC Business Growth Hub and PeoplePlus, is commissioned by the Greater Manchester Combined Authority (GMCA) with funding from the Department for Education (DfE). EnterprisingYou was the first programme of its kind in the country when it launched just before the pandemic hit and proved a lifeline for many small business owners by helping them to adapt or retrain.
Participants receive support for up to six months, and some of the businesses helped include gardeners, taxi drivers, photographers, sports coaches, artists, hairdressers, garage owners and children's entertainers. Business leaders are hoping to support up to another 1,000 people between now and March 2023 through the dedicated programme.
Cllr Andrew Western, GMCA lead for digital, works, skills and clean air, said: "EnterprisingYou has played an important role in ensuring self-employed people in our city region have the support they need to grow and thrive. It is fantastic news the programme has been extended and will continue to boost Greater Manchester's self-employed."
One of the businesses supported by EnterprisingYou is Calculated Performance, a private football coaching company run by Rochdale-based identical twins Adam and Jack Dunkerley. They work with more than 200 players weekly including semi-pro and professional stars such as Manchester City and England forward Georgia Stanway. With the support of their EnterprisingYou business coach, they have now launched three new training centres in Spain, will be delivering coaching sessions to 80 young people in January, and opened two new sites in Greater Manchester.
Adam Dunkerley said: "We wouldn't have got to where we are half as fast without EnterprisingYou. Our business coach Paul is absolutely fantastic and we just couldn't believe all the information, resources, workshops and support that are available for free. The scheme has allowed us to accelerate our knowledge and implement things much quicker and it's helped our business massively."
::
Made Smarter's trailblazing technology adoption programme in the North West has marked its third anniversary by helping its 200th business drive growth and decarbonise through digitalisation. SME manufacturers have secured £4.6m matched funding for 241 projects, worth £16m after private sector investment.
Technologies that integrate systems, capture and analyse data, and even create simulations of their plants and processes, are being used to drive efficiencies and reduce waste. Meanwhile, 3D-printing, automation, and robotics are being used to solve business challenges and meet increased demand. These investments are forecasting the creation of 1,177 jobs and 2,205 upskilled roles, and are forecast to deliver an additional £192.9m in gross value added (GVA) for the North West economy over the next three years.
Juergen Maier, co-chair of Made Smarter, said: "We launched Made Smarter in the North West three years ago with the ambitious aim to kick start an adoption programme for digital technologies among small and medium-sized enterprises, strengthened by leadership training and harnessing talent within universities. It is fantastic to see the tremendous impact that the programme continues to have on individuals, businesses, the UK economy, and the environment."
Since launching in 2018, Made Smarter has engaged with 1,381 businesses from every corner of the region to help them introduce digital tools and technologies to help boost productivity and growth, navigate COVID-19, and tackle climate change. More than 80% of SMEs working with Made Smarter to adopt cutting edge technologies have seen a boost in productivity, while others have benefited from increase in revenue and exports, job creation and providing new skills to workforces, as well as improved visibility and enhanced integration with supply chains.
Donna Edwards, director of the Made Smarter Adoption Programme in the North West, said: "Over the last three years we have worked extremely hard to drive digital technology usage among makers across the North West. We have seen huge success with Made Smarter-supported businesses reporting growth, productivity and efficiency gains, as well as upskilling their workforce and creating new high value jobs. We're also playing a crucial role in helping the UK grow sustainably and reach its ambitious aim of net zero greenhouse gases by 2050."
::
Warrington-based BGEN, a specialist, multi-discipline engineering solutions business, has been awarded two multimillion-pound framework agreements by National Grid. The agreements, with National Grid Electrical Transmission (NGET) and National Grid Gas (NGG), will see BGEN undertake a range of electrical-related services to help maintain and upgrade the company's infrastructure.
The five-year agreement, will see BGEN become one of six companies responsible for delivering work under the Auxiliary Systems Lot of the Light Current Turnkey Works Agreement. The framework includes the design, manufacture, installation and commissioning of works within a live high-voltage transmission network substation environment. It also incorporates relevant cyber elements within substations as part of National Grid's asset replacement and build programme.
For NGG, BGEN, along with one other company, will deliver work under the Electrical Lot, one of four lots of a five-year framework. The framework aims to bring together the best suppliers in the electrical, control and instrumentation market to deliver asset replacements and upgrades across its network.
Ian Oliver, managing director – technology – at BGEN, said: "The contracts secured with National Grid are testament to our excellent track record and comprehensive range of services we offer to companies in the utilities sector. We have an experienced and diverse workforce in place to provide a range of services to help deliver National Grid's asset replacement and upgrade programmes."
The National Grid framework wins build on BGEN's credentials in the utilities sector. The company was one of seven businesses recently awarded a £5bn contract by Scottish Water to deliver one of the country's biggest capital investment infrastructure programmes. Following several contract wins over the summer, the company is currently on a recruitment drive, looking to expand its workforce from 860 to more than 1,000 staff.
::
A Lymm couple have launched a new tutoring platform which combines personalised digital content with gamification, and a bespoke methodology, which is expected to expand to a wider system to help with learning at all stages of life.
PLYTIME Learning has been founded by husband and wife team Ian and Lisa McCartney and provides a new way of connecting tutors with students in an engaging way, while maintaining a focus on learning. Ian said: "We provide students with 24/7 access to a platform which is supported by our unique Focus-15 tutoring – video enabled one-to-one tutoring, in highly focused 15-minute sessions. We make one-to-one tutoring more effective, affordable, and rewarding for parents, students, and tutors alike.
"We first entered the primary maths market a decade ago with a board game, PLYT, which was developed for our own children but has since been sold across the world. Although games are great at improving engagement, that's only part of the solution, we combined it with one-to-one tutoring and PLYTIME Learning was born."
He said the system is based on the optimum attention span of 18 minutes for pupils, which led to the Focus-15 concept: "It was so much more effective. Built on personalised content and detailed performance monitoring, children improve more quickly, and tutors spend their time doing what they do best."
PLYTIME has launched with primary maths, but there are plans to add to this over the coming months and with the vision for PLYTIME Learning to be a service that people can turn to throughout their academic life, regardless of age, ability or background.
::
Salford City Council is aiming to give local shops a boost with free parking in the run up to Christmas.
Shoppers can use seven pay and display car parks in Eccles, Monton, Pendleton and Swinton for free on three Saturdays in December. They are Saturday, December 4 – which is also Small Business Saturday – Saturday, December 11, and Saturday, December 18.
Salford City Mayor Paul Dennett said: "It has been such a difficult year for small traders. I hope this encourages people to shop locally, but safely, to support Salford businesses."
The car parks included are: Partington Street, Monton; John William Street, Eccles; Eccles Precinct; St Mary's Road, Eccles; Irwell Place, Eccles; Hankinson Way, Salford; Church Street, Swinton.
Notices will be posted on site at these car parks. All other conditions for using the car park, such as parking within properly marked bays and displaying a Blue Badge if you have one, still apply.