RSK hits acquisition trail once more, adding Australian business to its portfolio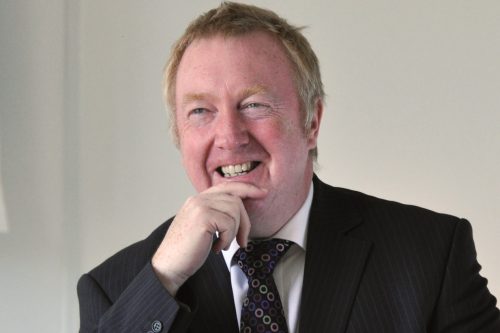 Wirral-based RSK Group, the integrated environmental, engineering and technical services business, has announced its second acquisition of the week.
The Helsby group has added Australian civil engineering company Western Project Services, to its thriving portfolio. The value of the deal is undisclosed.
This follows the announcement on December 1, that RSK had acquired the business and assets of Hi-Line Contractors S.W., one of the UK's leading tree surgery and management companies, from administrators.
Western Project Services employs more than 30 people and is a project management services business specialising in the transport sector, primarily roads, and focusing predominately on the regional market in New South Wales.
Established in 2009 by managing director, Dion Killiby, the company has grown significantly in the past few years and is currently managing the development and delivery of more than one billion Australian Dollars-worth in infrastructure projects and programmes across New South Wales.
Western Project Services has a particularly strong track record with Transport for New South Wales (TfNSW) and local government agencies, and its road experience ranges from large industry-defining projects to minor works and smaller developer-funded projects.
The business joins the newly-established RSK Australia and will work alongside health, safety and environmental services provider EDP which was also acquired by RSK in March this year.
RSK chief executive, Alan Ryder, said: "We are delighted to have Western Project Services join RSK Australia alongside EDP. Being able to offer EDP's specialist environmental, health and safety and occupational hygiene services alongside WPS's project management services will be an attractive offer to the transport and infrastructure sectors.
"Both businesses have skills and experience that could be utilised by the other's existing clients, so we look forward to exploring these synergies."
Dion Killiby, who will continue to lead the business, said: "I'm very much looking forward to the next phase of the growth and development of Western Project Services, now as part of the RSK group. Western Project Services retains its brand, leadership, values, strategy and culture while gaining support and reputation from a much larger parent organisation in RSK.
"This means we can grow and develop faster and more broadly than would have been the case had we continued along on our own. In terms of strategic fit, both firms pride ourselves on being a people business. We each aim to encourage entrepreneurialism and innovation, and take a caring and compassionate approach to business."
He added: "In terms of growth areas, I am particularly excited by the prospect of fully embracing opportunities in the renewables sector. With the backing of RSK, Western Project Service can be part of driving environmentally and socially sustainable solutions to help tackle climate change."