Final few North West properties being restored to power following Storm Arwen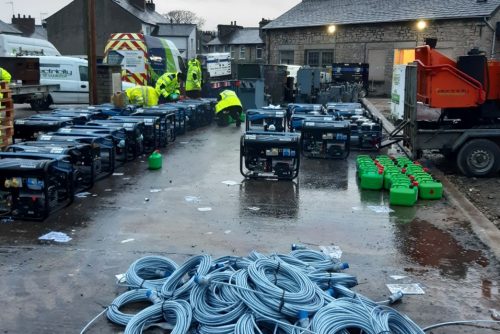 Electricity North West said it is working to restore power to the final few properties affected by Storm Arwen in the North West region.
In an update on Saturday evening it said fewer than 120 customers remained affected with restorations continuing into the night.
Paul Bircham, Electricity North West's regulation and communications director, said: "Our teams have made a huge effort to restore power to impacted customers as quickly as possible, in extremely difficult conditions.
"Although our restoration efforts are almost complete our work will continue to rebuild the network now that customers are back on.
"We have had generators brought up to Cumbria from as far away as Southampton to to get people back on in areas where the damage is too complex for an immediate fix."
There has been criticism of delays in restoring power to properties in the North of England and Scotland following Storm Arwen, which battered the country last Friday (November 26). However, Stockport-based Electricity North West said its engineers have restored power to more than 110,000 properties.
The storm brought snow, ice and wind speeds more than 65mph for many hours which caused extensive damage to the electricity network, as well as causing access issues with snow drifts and hundreds of fallen trees.
The storm is widely considered to be the most damaging in decades with more than a million people affected across the UK.
Electricity North West has provided almost 10,000 free meals to customers affected as well as accommodation where needed.