First Debenhams store to open since historic company's collapse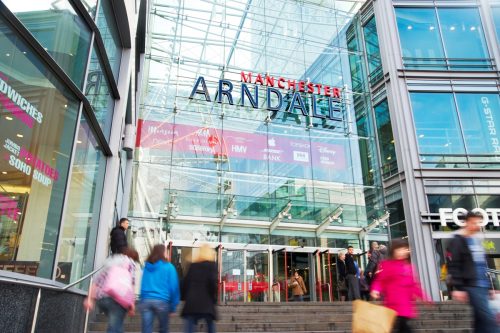 Manchester's Arndale retail centre is home to the first Debenhams store to open since its collapse and acquisition by online fashion retailer Boohoo in January this year.
Boohoo only acquired the brands and associated intellectual property rights and not its retail stores, stock or any financial services.
The £55m purchase by the Manchester-based group saw the closure of all Debenham's high street stores and a shift to an online retail model.
Debenhams operated key retails sites throughout the UK, including North West locations such as Manchester, Liverpool, Warrington and Chester.
However, a flagship beauty store under the historic Debenhams name will open next week at the Arndale in a bid to create a "fresh, modern, and unique" destination.
Boohoo Group said, regarding 242-year-old Debenhams, it has "harnessed its beloved heritage whilst rebranding its aesthetic".
Debenhams.com Beauty store occupies two floors, covering a total area of 7552 sq ft of retail space.
It will feature high-end beauty and fragrances brands.
Boohoo said it was essential the store reflected the digital world in which it operates, with interactive screens connecting the two worlds of 'clicks and bricks', with real-time posting via social media platforms displayed immediately on them.
Debenhams.com homeware and beauty director, Jeanette Whithear, said: "We are delighted to be opening Debenhams.com Beauty store, within the Manchester Arndale, especially as this is the home of the Boohoo Group.
"It feels like an organic location for this exciting retail space, within the heart of the city.
"Since April we have reintroduced multiple brands to Debenhams.com as well as new ones, that have really grown the offering for our customers.
"With the next step of Debenhams.com Beauty journey, I'm excited to see the crossover from our digital and physical elements come to life within the space as well as our range of brands increase dramatically into 2022."