Profits climb for consumer goods manufacturer Supreme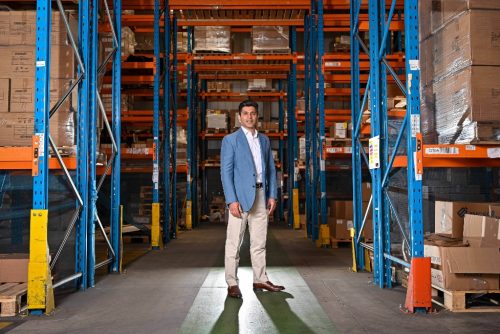 Supreme, the manufacturer, supplier, and brand owner of fast-moving consumer products, has reported 9% revenues growth thanks to improved sales in vaping and its Sports Nutrition & Wellness division.
Revenues have grown from £56.3m to £61.1m for the six months to 30 September while pre-tax profits have climbed 25% from £6.8m to £8.5m.
Sales in its vaping category grew organically by 13% and its Sports Nutrition and Wellness division saw turnover rise by 192%.
During the period the group also made two acquisitions with Vendek, a leading batteries and lighting distributor based in Republic of Ireland and Sci-MX, a well-known sports nutrition brand.
The Manchester company also launched Sealions, the group's first digital-only vitamins brand, in July 2021, and vitamins retail brand, Millions & Millions, in September 2021, with Davina McCall as brand ambassador while also successfully servicing new customer including Sainsbury's and McColl's.
Sandy Chadha, CEO of Supreme, said: "The combination of Supreme's extensive retail relationships combined with our high volume, great value product proposition continued to underpin our strong profit performance in the first six months of trading in the current financial year.
"Our market-leading Vaping category, alongside our high growth Sports Nutrition & Wellness division, continue to outperform their respective markets – further demonstrating our ability to attract and maintain consumer demand.
"When combined with the operational developments we have implemented, including the acquisitions of Vendek and Sci-MX alongside the launches of Millions & Millions and Sealions, this has been an important period for our business, as we continue to leverage our unique capabilities and integrated approach to accelerate performance.
"The second half of the current financial year has started well and our established business model, alongside our diverse product portfolio, provides the Board with confidence in the Group delivering a good performance in the second half and beyond."
The board has declared a maiden dividend of 2.2p per share, payable on 14 January 2022 to all shareholders on the register on 17 December 2021