North West business briefs: Flooring Projects; Fabulosa; Kids Planet; MU Foundation; Regional Property Solutions

Luxury vinyl flooring specialists, Flooring Projects, has opened its showroom with the launch of an expansive range, the largest in the region, it says.
The specialty retailer of hard-surface flooring now occupies a 2,000 sq ft warehouse store and showroom-style design centre in Trafford Park, a stone's throw from the Trafford Centre.
Simon Norris, founder and CEO, said: "We're delighted to finally bring our Flooring Projects Showroom to market and are eager to introduce both professional customers, as well as homeowners, to our complete 360 degree project service excellence for all flooring needs, including design, supply and installation. Our extensive collection of trend-right flooring options enable us to complete the transformation journey for our customers and fulfil their dream project."
It is reported that the increasing focus on the development of residential buildings and the growing demand for advanced healthcare facilities worldwide is anticipated to boost the product's demand.
Simon added: "We've found that the market for luxury vinyl flooring has seen a surge in popularity now that more people are gleaning the benefits of utilising the material and what it can provide.
"Flooring is often treated as an after-thought when it comes to kitchen renovations or moving into a new home, which can subsequently leave customers regretting their flooring decision. Lockdown has also forced people to look at their homes differently – be that to make changes or to give their home office a much needed makeover."
::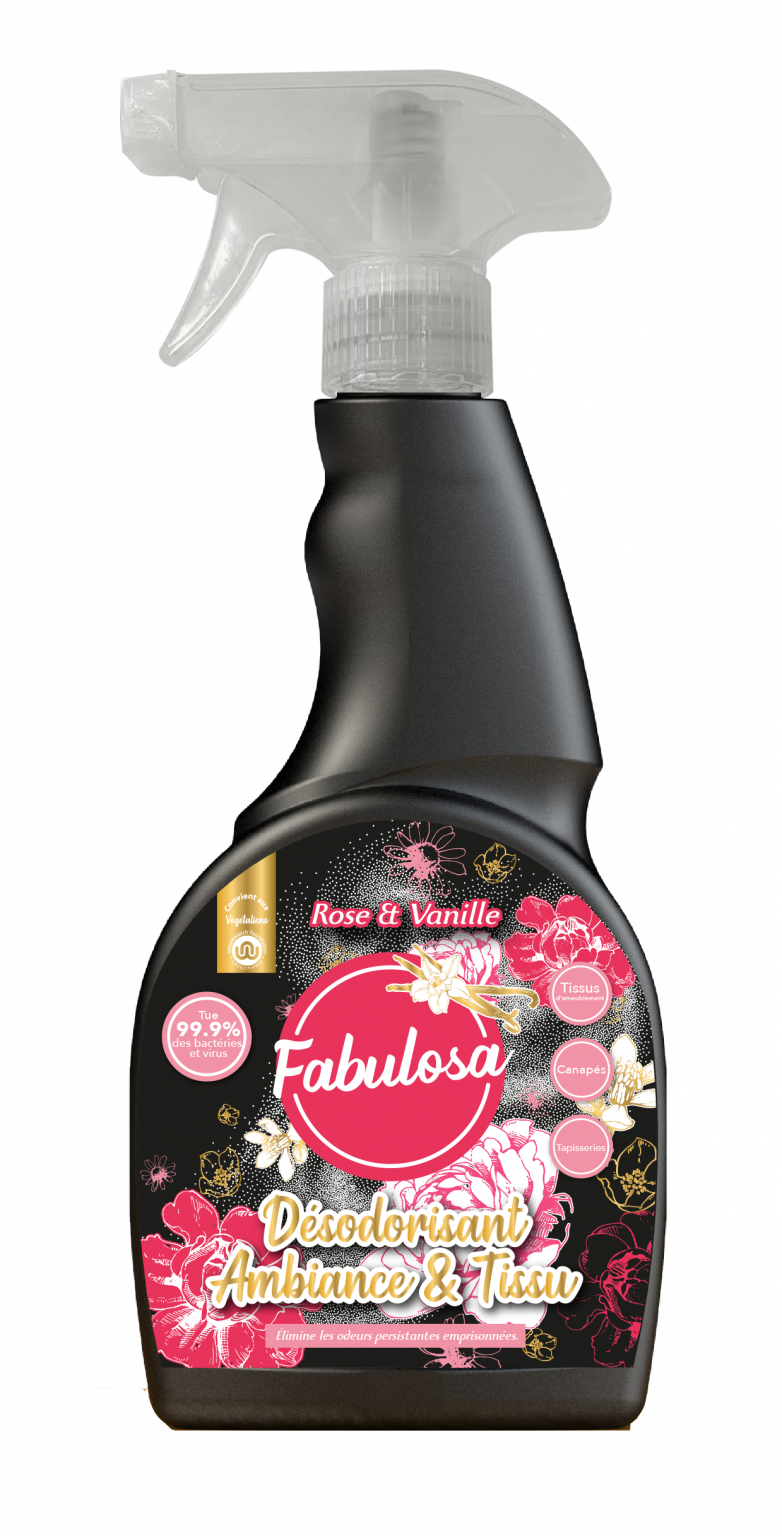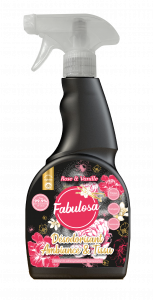 The successful launch of Fabulosa, the fragrance-led home and lifestyle brand, in France sees it celebrating sales of €100,000 and seeking further retailer listings.
In just five months since Crewe-based Fabulosa's launch in France through B&M stores, formerly known as Babou and part of the Liverpool-based discoungt retail group, more than 60,000 products have been sold from its core range of cleaning and laundry multipurpose sprays, kitchen sprays, bathroom sprays, all-in-one aerosols, foam fresheners, washing machine cleaners and laundry cleansers.
With the brand's strong sales performance, Fabulosa believes there is enormous potential in the French market and is seeking further new retailer listings to extend its reach.
Adam Burnett, Fabulosa group marketing director, said: "We are delighted at the positive reception of French customers to our highly effective products with their innovative scents and attractive price points. France has the potential to become a strong market for us as we have demonstrated that there is an appetite for our products. New listings would also give us the opportunity to introduce our wider product range into the French market."
Established less than three years ago, Fabulosa has had a meteoric rise. First launching into the mature household cleaning category in 2019, Fabulosa has been rapidly taking market share. It said it is not only achieving more liquid volume share than all other liquid disinfectants brands, but the business has recently become the UK's number one privately-owned brand in the entire cleaning market, by volume and value.
::
Knutsford-based Kids Planet Training Academy is partnering with Vocational Skills Solutions (VSS) to provide a traineeship programme that supports sports coaches into early years settings.
The academy is headed up by Gill Mason, head of training and development, who has been a champion for building a gender-diverse workforce and actively recruiting men into Early Years Apprenticeships. Open to young people aged 19 to 24 to help prepare them for employment or an apprenticeship, the latest provision of a sports coaching traineeship is a 10-week programme that includes at least 70 hours of work experience placement on top of functional skills (maths and English) and essential digital skills (IT).
Gill Mason said: "Kids Planet is committed to recruiting more men into the early years. Building on the success of our academy's Early Years Apprenticeship programmes and our GMCA men in the early years project in partnership with the Fatherhood Institute, we are now recruiting young people and adults to take part in a unique traineeship sports coach programme.
"We've seen first-hand the positive impact of recruiting more men into sports coach roles to support our nurseries, championed by existing male staff. Research clearly shows the importance of play, sport, exercise, and learning outdoors for children which has become even more pressing following the impact of lockdowns, and we're extremely excited to be embarking on this traineeship in partnership with VSS."
Dave Mason, tutor with VSS on the traineeship programme, who will be helping learners with functional skills and essential digital skills on their traineeship, said: "This is a unique sports coach training programme which allows learners to gain functional, digital, and hands-on skills, and a combination of sports and childcare, breaking down barriers for gender stereotypes and opening up doors to both women and men into childcare."
::
Manchester United Foundation has joined forces with FareShare Greater Manchester to provide 400,000 meals for families in need this winter as part of its Santa's Red Helpers Christmas appeal. The meals, equating to 170 tonnes of food, will be funded by a joint £100,000 donation from Manchester United Football Club and its charitable foundation, with fans also invited to contribute.
The campaign marks the second consecutive year that Manchester United Foundation has partnered with FareShare GM, the local branch of the UK's biggest food charity that diverts food donations to front line charities and schools.
John Shiels, chief executive, Manchester United Foundation, said: "Last winter, we saw a huge number of people in need of support across Greater Manchester and we don't expect this year to be any different as the pandemic continues to cause a severe strain on society and the economy. We are delighted to see the United family coming together again to support FareShare Greater Manchester – the work they do to help families in need is incredible and we hope our donation will go some way to making Christmas special for the recipients."
Miranda Kaunang, head of development at FareShare Greater Manchester, said: "We're extremely grateful for the ongoing support from Manchester United FC and Foundation. Given the highly challenging circumstances many local families and individuals are facing this winter, it is vitally important that the communities we serve are helped as much as possible."
Over the past 18 months, Manchester United Foundation has also forged positive relationships with Manchester United Supporters' Trust (MUST), The Red Army and Manchester United Women Supporters' Club (MUWSC), and these fan groups will each be engaging with the Santa's Red Helpers appeal this winter to make it a truly united effort.
::
LMO Properties' completion of the refurbishment of Poplar House, Ashley Road, Hale, from a single let building into a multi-office high specification managed business centre, with on site parking, has attracted two more new occupiers.
The two suites have been rented on short form flexi leases to Eden Global Associates and Hive Mind Psychology.
Five suites have now been let in the past month leaving ony four available from 150 sq ft to 450 sq ft to accommodate from 2-10 people starting from £640 per month all inclusive.
Hale is a go to office location in South Manchester being within easy reach of the city centre, but with all the advantages of this popular village's excellent amenities from shopping at the local butcher, Tesco and M&S as well as excellent independent retailers, along with a plethora of restaurants and coffee shops to choose from.
Daniel Lee, director, Regional Property Solutions, who manage and let LMO's property portfolio, said: "The transformation of this character building into luxury office suites was certainly challenging as it was carried out during COVID when restrictions allowed, so excellent to see its success with occupiers moving in."