Record number of tech job opportunities in Manchester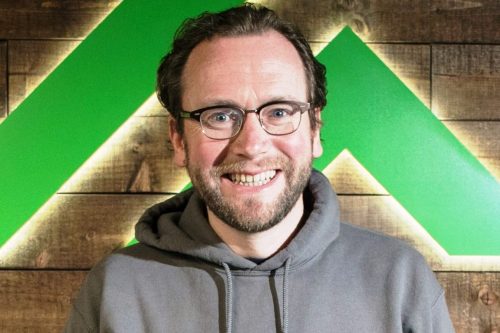 Manchester has been named as the second regional tech city in the UK according to new analysis for the UK's Digital Economy Council by Dealroom and the smarter job search engine Adzuna.
This is thanks to its combination of high levels of VC funding, available tech job opportunities, advertised tech salaries, number of high growth tech companies and future high growth companies.
The tech scene has been steadily growing over the past few years and this is being reflected in the increase in venture capital funding.
Last year, Manchester companies raised £170m in funding, which has increased to £209m in 2021. Some of the biggest rounds this year were from Telecom Group (£63m), Peak (£45m) and Orka Technology (£29m).
This increase in funding has led to an overwhelming demand for skilled tech talent in the city.
There are nearly 10,000 available job opportunities in Manchester, a 164% increase from last year's figures, with an average advertised salary of £52,144 which helped cement its high position in the League.
So far Manchester has created three unicorns, including The Hut Group and Boohoo.com, while there are a growing number of high growth tech companies in the surrounding areas including data transformation company Matillion (Greater Manchester) and connected vehicle data platform Wejo (Cheshire).
With more money than ever flowing into UK tech – £26bn this year, up 2.3x from last year's figures of £11.5bn – regional cities are taking a bigger slice of the pie. Around £9bn of all total funding went to start-ups and scale-ups outside of London, indicating that world class tech companies are being built across the UK every day.
The £26bn raised by UK start-ups and scale-ups was nearly double the figure raised in Germany (£13.5m) and is more than three times that raised by France companies (£8.6bn). UK tech investment made up 35% of the total £76bn that flowed into the European tech ecosystem this year.
UK venture capital firms have also had a record year and raised £7bn.
The majority of the money coming into UK tech is from the US, with 38.2% of all funding coming from the States, up from 31.5% last year, with the majority of it going into fintech and health tech companies.
More than 28% of UK venture funding came from domestic capital. Competition for deals among VC funds is heating up as more US venture funds launch offices in the UK, including General Catalyst, Lightspeed Venture Partners and Sequoia.
More funding means more unicorns, with 29 created this year including the e-commerce platform Depop, payments platform GoCardless, car selling platform Motorway, insurance disrupter Marshmallow, and the challenger bank Starling Bank. This takes the UK's total unicorn figure to 116, meaning 25% of the UK's total unicorns were created in 2021 alone. The UK has more unicorns than France (31) and Germany (56) combined.
Nine out of the 29 unicorns created this year are outside of London, including Interactive Investor in Glasgow, Vertical Aerospace in Bristol and Touchlight Genetics in Hampton. Of all the unicorns created in the UK, 35% are outside of London and 35% of futurecorns are also based outside of the capital.
The increased levels of money going into UK tech also mean companies are in need of trained technical and business staff.
There has been a 50% rise in overall UK tech job vacancies advertised this year compared with 2020's figures, with advertised tech vacancies hitting 160,887 in November. Currently, tech vacancies make up 12% of all available jobs in the UK, with just over 50% of these jobs available outside of London and the South East.
Software developers are still the most in demand tech job across the UK. These positions make up nine per cent of all tech jobs with prospective developers being offered an average salary of £64,318, a 12% increase on 2020's figures.
Specialist staff, such as java developers and IT systems architects, continue to be able to command high salaries with the average advertised wage for these roles being £80,076 and £93,004, respectively.
Matthew Scullion, CEO of Matillion, based in Manchester, said: "These figures are evidence that high growth start-ups are thriving all across the UK, and it's no surprise to see Matillion's home of Manchester appearing so highly.
"While the city has not always had the playbooks, flow of capital, or awareness that we can build unicorns, the data shows that's changing and doing so rapidly. Of course, Manchester is the birthplace of the industrial revolution and where software was invented. Yet, the growth of the city's tech ecosystem is testament to its embedded grassroots talent, engineering pedigree and pragmatism, and can-do entrepreneurial spirit.
"These are the core pillars that are supporting an increasing number of Mancunian technology companies to provide returns to investors, create high quality/high culture jobs, value diversity and add value to the wider economy.
"We're very proud to have played our part in this upwards trajectory, as the region's most recent – and only enterprise software – unicorn, and we hope we can play our part in making the flywheel spin even faster over the coming years."
Ashley Ramrachia, co-founder of Academy, based in Manchester, said: "While acknowledging the huge achievements the UK tech sector has made, we also need to realise that difficulty recruiting and retaining talent could affect the success of an increasing number of scaling tech companies.
"That is why we urgently need to reinvent recruitment and development by putting diversity and inclusion at its heart."
Andrew Hunter, co-founder at Adzuna, said: "The growth of tech companies across the UK has led to a surge in hiring across the country.
"The number of IT job openings is higher than its ever been and is consistently growing week on week. In particular, it's great to see strong hiring in cities like Manchester and Birmingham which are showcasing some of the highest figures outside of London.
"The struggle for businesses across the country is having enough skilled staff to fill these positions to allow them to keep growing."