City round-up: Anexo Group; K3 Business Technology; genedrive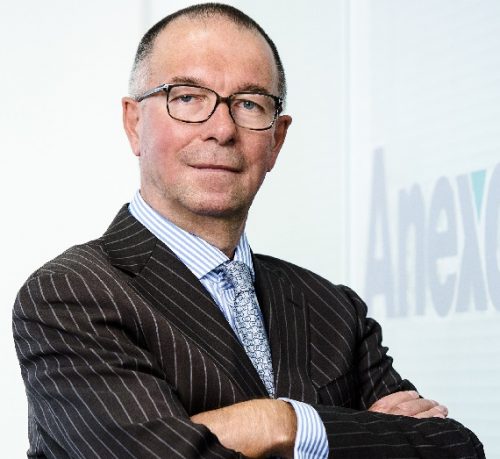 The judge in a class action brought by the legal team at Anexo Group against motor manufacturer Volkswagen has made a further ruling.
The Liverpool-based group, with offices in Bolton and Leeds, has a specialist team within its legal services division, Bond Turner, handling around 15,000 claims against VW over alleged emission levels from its vehicles.
A preliminary judgment was announced on April 6, 2020, in the High Court of Justice when Mr Justice Waksman ruled that VW subverted key air pollution tests by using special software to reduce emissions of nitrous oxides under test conditions.
The High Court ruling applied not only to VW cars but also to those manufactured by Audi, SEAT and Skoda.
VW was refused leave to appeal against this judgment, but, instead, brought an action to have a significant element of the class action struck out. This has now been dismissed by Mr Justice Waksman in a judgment announced yesterday (December 21).
The claimants also had their application to strike out Volkswagen Group's breach of contract defence dismissed.
Anexo executive chairman, Alan Sellers, said: "The board is pleased that the High Court has ruled VW's attempt to strike out the deceit element of the claims against it to be without merit.
"This follows the ruling against them last year. It is now incumbent on VW to acknowledge its responsibility in this matter and agree a settlement with all those affected by its actions, as it has done in many other jurisdictions.
"We continue to investigate the pursuit of similar claims against other manufacturers. These have the potential to be of significant value to claimants and to the group."
In the event of a settlement being agreed, Bond Turner would be entitled to claim a percentage of any damages awarded to each of its clients, as well as legal costs.
VW has previously been involved in, and settled, a number of legal actions concerning emissions in various jurisdictions globally and the quantum of damages awarded has varied widely. In the US, individual settlements included a number of options and the compensation packages were set at various levels depending on the age and model of vehicle involved, with the sums ranging from £4,150 to more than £32,520. In Germany, there was a similar range of options depending on the age and model of the vehicle involved, and the sums ranged from £1,190 to £5,540. In Australia, the settlement sums varied from £800 to £3,290.
The Anexo board continues to believe that, in the event of a settlement, the percentage of potential damages and associated costs accruing to Anexo, after deducting the repayment costs of litigation finance, would have a significant positive impact on the group's expectations for profits and cash flow for the relevant accounting period.
A spokesperson from Volkswagen Group said: "We respect the court's view that the deceit claim is a complex matter which should be discussed in more detail at trial, in 2023. Volkswagen Group maintains there is no legal basis to the claimants' argument that customers were deceived by Volkswagen.
"We will robustly defend our view at trial. The claimants will now amend their case and produce further evidence. We are pleased that the court recognised that the claimants' earlier evidence and pleading was 'simply unreliable'. The judge also recognised that the claimants' approach in relation to these claims was 'unsatisfactory', and that their approach had not been 'helpful or efficient'.
"We continue to believe that a full trial with appropriate evidence is necessary to properly resolve these issues."
::
Salford software group K3 Business Technology, which provides business‐critical software solutions focused on fashion and apparel brands, said trading for the year to November 30, has been in line with manage ent expectations, and it anticipates adjusted EBITDA to be higher than the previous year.
In a trading update today, it said it also expects stronger operational cash generation for the year.
This follows a strong end to the financial year, particularly within the fashion and apparel business, with the signing of a number of new clients and upsell renewals with existing clients, which included a Swedish clothing brand for children, a German e-commerce fashion and homeware brand, and a Scandinavian designer brand. The SYSPRO and Global Accounts lines of business also continued to perform well.
In a transformational year, K3's balance sheet has been significantly strengthened, with net cash at November 30, 2021, substantially ahead of the same point six months ago at approximately £9.0m, against £4.4m at May 31, 2021, and net debt of £1.9m at November 30, 2020.
The board views this performance, in a challenging market, as encouraging and K3 starts the new financial year in a notably stronger position. It is now well placed to build on the foundational changes implemented over the past 12 months, which included the appointment of Marco Vergani as chief executive in March 2021, the strengthening of the senior management team with key commercially experienced hires, the development of a clear strategic plan to drive future growth, with a focus on mid-market and enterprise fashion and apparel brands, and the sale of two non-core businesses, Starcom Technologies in February 2021, and the Sage business in early October 2021, which were sold for £14.7m and £1.7m respectively.
During the year the group also completed an internal reorganisation of the business in the second half, which included a comprehensive restructuring of the group's go-to-market team. The reorganisation has reduced costs, established stronger US channel partner support, and improved the management of certain older, niche products that are in a process of decline.
The group said ongoing investment will be funded from internal cash generation, and is being allocated strictly in line with commercial objectives to deepen K3's fashion offering, enhance K3|imagine, which supports all the group's strategic solutions, target growing demand in SYSPRO's market for larger transformational projects in advanced and specialised manufacturing and distribution industries, and support the continuing international expansion of the Global Accounts business's client base.
Preliminary results are scheduled to be published in late March 2022 when a further update on current trading will also be provided.
::
Manchester-based molecular testing business, genedrive, said it has filed for approval to sell its COVID-19 testing kit, COV19-ID Kit, in the UK, under the new Coronavirus Test Device Approvals (CTDA) regulations.
CTDA regulations came into effect on November 1, 2021 and place specific registration, review and performance requirements on suppliers of COVID-19 diagnostic products into the UK.
The kit is able to detect the new coronavirus variant, Omicron.
David Budd, genedrive CEO, said: "CTDA performance data builds on the data already generated for CE certification, and demonstrates that the product meets the expanded UK requirements for Point-of-Care COVID-19 molecular tests.
"The next milestone is approval by the Department of Health and Social Care, however, no assured timeline is provided on how long the review under CTDA regulations will take, given a current backlog in their reviews. We have confidence in our data and the application is another positive step that allows us now to progress UK focused commercial discussions."
The Genedrive COV19-ID kit is a rapid molecular diagnostic test that delivers positive results as quickly as 7.5 minutes and negative results at 17 minutes.