The accountant turned tech entrepreneur making R&D easier for SMEs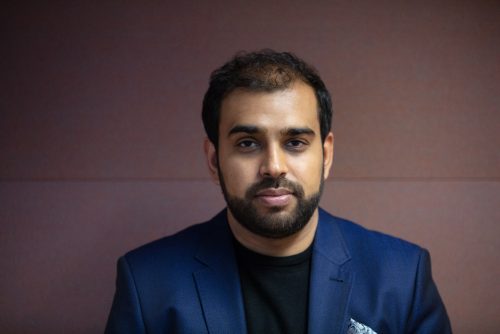 A former accountant turned tech entrepreneur disrupting the R&D tax credit space is now eyeing the US market.
Shoayb Patel is the founder of Manchester-based RDvault which works with SMEs to help them claim R&D tax incentives from HMRC.
Their cloud-based platform allows users to integrate their accountancy packages such as Xero, Sage, and QuickBooks to extract, collate and prepare all the relevant information necessary to create an HMRC compliant R&D claim.
The company, one of Tech Nation's North West 'Rising Stars' winners, was established by Shoayb in 2017 and works with clients including Bubblr Inc, a US listed company developing IP in the realms of ethics and data security and Kiplot, the London-based portfolio management software firm.
R&D tax credits are a government incentive designed to reward companies for investing in innovation and are a valuable source of cash for businesses to reinvest in the business.
Companies developing new products, processes, services, or enhancing existing ones, are eligible for R&D tax relief of up to 33% of eligible R&D costs from HMRC. Generally, if a company spends money on innovation, it can receive either a cash payment and/or a Corporation Tax reduction.
But to do that can often seem complicated and can incur hefty advisor fees.
"We are simply providing an efficient, reliable solution to help businesses claim back money they are entitled to and reinvest in the business without forking out thousands of pounds to do so," said Shoayb.
"If a company spends £100,000 pounds on R&D, the government will return up to a third of that back – that's £33,000 back from the government.
"Our software allows you to make that claim with average fees of around £2,000 to a maximum of £10,000 no matter how big the claim is."
Shoayb, who is from Bolton, studied computer engineering at the University of Manchester but decided to train as an accountant starting his career with Baker Tilly working in the corporate tax and advisory services division.
He later went onto launch his own practice specialising in R&D tax relief for several years before deciding to take his expertise to establish RDvault.
He said: "As an accountant I was was working with SMEs and really interesting start-ups especially in the tech space. It made me think about how I could take what I was doing and make it easier for people to claim R&D tax credits within a SaaS platform.
"That exposure to all those businesses inspired me to start RDvault."
Shoayb initially received venture capital investment from Deepbridge Capital, which helped to turn his proof-of-concept prototype into an MVP (minimum viable product) that they could use with customers.
Since then, RDvault says it has helped businesses claim more than £40m in R&D tax relief and in 2021 the business more than doubled its growth.
It also received an Innovation UK grant to explore the opportunities for their software in North America.
Shoayb said: "The market for this globally is huge and we're excited to see if we can take this to North America so it's an area we are focusing on in 2022.
"We are on a massive growth trajectory having grown by around 140% last year. We're now a profitable business, we're expanding our team and we're currently in that scale-up phase and so we'll be looking to raise Series A funding with a view of accelerating and growing faster than we would do organically.
"We're also in the process of adopting and implementing some machine learning and AI functionality as we want to use the vast amount of data that we now have to build a better experience for our users."
He added: "We want to provide an all-round experience for customers and make it easier for them to do what they do best and that is to grow their business."