North West business briefs: Electricity North West; Parfetts; BURN; Full Circle Funeral Partners; Oakhill Veterinary Centre

Electricity North West, the Stockport-based firm which operates the North West's power network, is on the hunt for 30 apprentices to fill green jobs.
Undertaking its largest recruitment drive to date, Electricity North West wants to fill roles in its craft, civil engineering, IT and higher-level engineering apprenticeship schemes. The roles will play a key part in the network's ambition to lead the North West to net zero.
Open to people aged 16 and above, successful applicants will be in training for up to three years at the organisation's modern Training Academy, as well as various depots throughout the region.
Peter Emery, chief executive, said: "We're extremely proud of our apprenticeship scheme which is going from strength to strength. Our new intake of apprentices will play a crucial role in developing the power network to enable more of us in the region to adopt clean green low carbon technologies such as electric heat pumps and electric vehicles as the UK continues to move away from traditional fossil fuels like gas and oil.
"It's a unique and exciting time to be joining us. In the next decade there will be a million electric vehicles on the region's roads, up from just 12,000 today. They will all need charging and that means increased demand on the electricity network to make it happen. The network is simply crucial to delivering net zero for the region."
Chris Havard, training academy and apprenticeship programme manager, said: "This year's recruitment drive is our biggest yet and that owes to the success of the programme, there's never been a better time to be joining the business."
::
Cash and carry group Parfetts has launched a management development scheme to support the next generation of talent in the business. The first cohort will undertake a structured development programme that will see them complete 16 weeks in key departments across the business over two years.
Guy Swindell, joint managing director, said: "Parfetts' growth is driven by its people and culture. Traditionally, we have always promoted from within where possible and provided training to ensure people are equipped to do well. As the business continues to grow, it is clear that we need to diversify our talent pool and develop the next generation of talent, and I'm confident that we've developed a scheme that will provide a best in class experience for these young people.
"We've called the scheme the Limitless Programme because we believe the depth and breadth of the training will equip the participants for a thriving career in the wholesale sector."
The first four trainees are Denxel Osarenmwinda from Manchester, Jonathan Webb from Liverpool, Michael Whalley and Jack Seddon, both from Southport. They come from backgrounds that range from law to construction and hospitality.
Louise Slater, head of HR and compliance at Stockport-based Parfetts, said: "We've put a lot of thought into structuring the programme to develop our young talent. The selection process was rigorous and workshop-based to ensure that we are recruiting the right set of skills."
::
Lisa Maynard-Atem, the managing director of The Black United Representation Network CIC (BURN), which is focused on the economic and social empowerment of the black community within the Greater Manchester region, is stepping down.
She has announced she is joining the board of ACACIA Training, in Stoke-on-Trent, as director of marketing and inclusion, and has paid tribute to the support and help she has received as leader of BURN, saying: "For the last 12 months, I have had the pleasure and privilege of leading The Black United Representation Network, enabling me to use my skills for two things that I have always been passionate about – equality and helping others.
"I have always believed that regardless of who you are, you should be able to live as whoever you wish to be in whichever spaces you wish to occupy without judgement or prejudice. I am beyond proud that we have created an award-winning organisation that is making a real difference and creating opportunities for people who have been denied them for far too long."
She said she will remain on BURN's board of directors to continue to champion and support the organisation.
She added: "My departure will create a fantastic opportunity for someone else to fill the role of managing director of BURN, fulfilling the essence of what this organisation is all about – growing the number of Black leaders in positions of influence."
::
A couple from Altrincham have invested £150,000 to transform a high street retail unit in the centre of town into a modern funeral directors as they embark on a new venture together.
Jez and Sara Fixter, who have two young children, are behind the venture after Jez trained to become a funeral director during the pandemic.
The building, which was previously home to Hale Communications, was a funeral director's once before, more than 30 years ago. Jez said: "The area has changed massively since then and has become renowned for its vibrant independent businesses. We hope our approach, which gives bereaved people the space they need to make personal funeral choices for themselves or others, will complement the innovative businesses around us."
Sara will work alongside Jez while completing her training as a psychotherapist and the couple plan to create a further three jobs over the next 12 months.
Jez added: "As funeral directors we will naturally become a big part of our local community and we are looking forward to getting to know fellow business owners as well as local professionals who also provide services to the bereaved."
::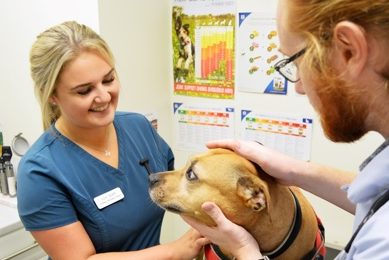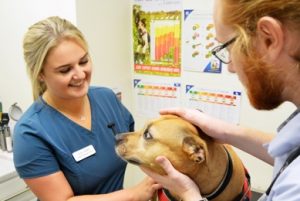 A new veterinary centre is opening in Preston with the support of an £850,000 finance package from Lloyds Bank. Oakhill Veterinary Centre has used the loan to finance the purchase of its new premises, which will be totally refurbished before opening in early summer.
The site, which is located on the main A6 trunk road into Preston, will be the business's central facility for small animal veterinary care and has the capacity to welcome thousands of pets from the local area each year. It will be kitted out with the highest standard veterinary medical equipment and machinery for x-rays, digital imaging, and ultrasound tests, while veterinary medical staff will have the capacity to perform on-site surgery and procedures, including orthopaedic and dental surgery.
The surgery will be led by two of Oakhill Veterinary's most accomplished veterinary surgeons, Judith Lee and Lisa Steinhage who, collectively, have more than four decades of experience in the industry. They will be supported by a team of eight veterinary nurses headed by Nicola Porter. Following the opening of the practice the business expects to create jobs for an additional two veterinarians and two nurses.
Tony Barry, CEO of Oakhill Veterinary Centre, said: "More than three million households in the UK have acquired a pet since the start of the pandemic, meaning the UK now has an incredible 17 million pet-owning homes. This is creating even more demand for small animal veterinary services and we need to expand into a larger and more sophisticated site to support this."
Kate Salt, relationship director, Lloyds Bank, said: "The UK is well known for being a nation of animal lovers and most pet owners want their four-legged companions to receive the same high level of care and service as any other member of their family. Oakhill's new veterinary centre will help to tap into continually rising demand for veterinary care with the opening of their new centre in Preston, and we are pleased to have facilitated this expansion."