Rising energy costs sees losses widen at toilet roll manufacturer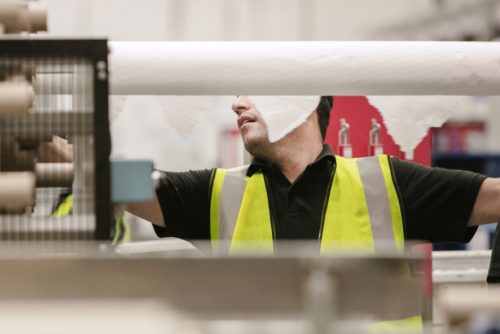 Losses have widened at tissue and toilet roll maker Accrol driven by rising energy costs which continue to impact the business.
Gareth Jenkins, CEO of Blackburn-based Accrol, described 2021 as one of the "most challenging periods" that he has experienced in the industry in his 25-year career.
He said tissue pricing had reached unprecedented levels.
This was driven by "escalating energy costs" (rising as much as 500% for certain suppliers) and global sea freight charges, combined with increased UK transport costs, resulting from HGV driver shortages.
In an update for the six months to 31 October, the group reported a pre-tax loss of £3.5m for the six months to 31 October 2021, widening from  £500,000 loss for the same period in the previous year.
It reported revenue growth of 18.3% to £73.7m for the period which Accrol said reflected the scaling and diversification of the business since the acquisitions of Leicester Tissue Company and John Dale.
The group reported gross margins improved compared to H1 21, despite raw material cost increases and it achieved adusted EBITDA of £5m, despite increased operational costs caused by supply chain issues.
Mr Jenkins said: "Despite the challenges, the Group is on track to recover the cost increases that it has absorbed, as a result of these challenging market dynamics, from its supportive retailer customer base.
"Whilst the profitability of the Group will be impacted in the short-term, due to the time-lag on price increase implementation (averaging 2-3 months), we expect to exit the year in a strong position both operationally and commercially."
He added that market conditions are improving in H1 22 as shopping behaviours started to normalise with progress in its biodegradable wet wipe business.
In an update last week Accrol announced it was conducting a strategic review into the business following rising cost pressures.
It said it had implemented further cost efficiencies and has engaged with all its customers successfully securing substantial price increases, over and above those secured in mid-2021 and, as a result, the board was confident of meeting its revised expectations for the 2022 financial year.