THG profit margins to miss market forecast despite revenues reaching more than £2bn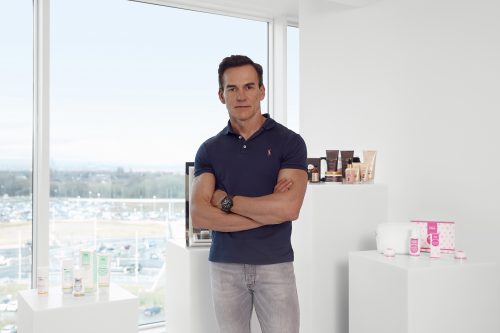 THG shares dropped 7% this morning as the online retail giant warned profit margins would fall short of market expectations due to adverse currency movements despite revenues reaching more than £2bn.
The Manchester-headquartered company, which has beauty and nutrition businesses as well as e-commerce services, has reported record revenues of £2.178bn for the 12 months to December 31, 2021, up from the £1.613bn in 2020.
The company saw growth across all its divisions with the strongest rise in its beauty division with revenues increasing from £751.6m to £1.116bn.
Sales in THG nutrition rose from £562.3m to £659.5m, THG OnDemand went from £101.3m to £128.1m and THG Ingenuity climbed from £137.3m to £194.3m.
It also reported a 29.7 per cent rise in fourth-quarter revenue from £559.8m to £711.7m, while increases were also reported for all divisions.
The company said the early part of 2022 was expected to be a more challenging comparable period due to global lockdowns a year ago and record commodity prices within its nutrition division.
It said FY 2021 adjusted EBITDA margin is expected to be in the range of 7.4% to 7.7%, which is lower than market expectations of 7.9% due to adverse foreign currency movements.
CEO Matthew Moulding said: "Despite challenging conditions, we have scaled revenue and expanded our business model, particularly THG Ingenuity, well ahead of expectations given at our IPO 16 months ago. At the same time, we welcomed c.3,000 new employees across the world to the Group, the majority of whom are within the U.K., and completed many transformational projects, including the opening of our 1m sq. ft. U.K. technology campus, ICON.
"During the year, the Group also invested around one billion pounds across infrastructure, technology and M&A to further develop the long-term growth prospects of our key trading divisions. We remain committed to our strategy of investing for growth across our global fulfilment network and technology platform."
Shares were trading at 171.02p per share this morning compared to last night's close of 185.60p.
The group has had a challenging year with its market capitalisation tumbling and share process dropping by a third, wiping £1.85bn from the company's market value.
Shareholders were not convinced by the group's plans to separate the Ingenuity division from the firm's beauty and nutrition operations.
Analyst and AJ Bell investment director Russ Mould said the company's behaviour since joining the stock market has not helped with its relations with investors.
"Failure to deliver the level of detail about the business desired by investors, questionable corporate governance standards, and comments by chief executive Matt Moulding that he wished he'd never floated THG all amount to bad practice as far as investors are concerned, and they've voted with their feet which has left the share price languishing well below its IPO price," he said.
"The fact THG is guiding for revenue growth to slow in 2022 is even more reason for disgruntled investors to keep shaking their heads in disbelief.
"Online companies that pitch their story as rapid growth need to live up to the hype. So far THG is coming across as an ill-trained runner which has brought sprint tactics to a marathon and found it can't sustain momentum at top pace."