City round-up: Anexo; Kape Technologies; Carr's Group; Yourgene Health; PRS REIT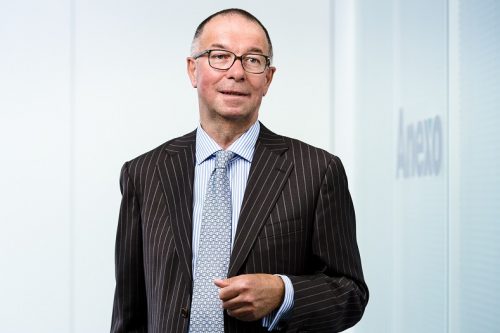 AIM-listed Anexo announced today that revenue growth for the year to December 31, 2021, has exceeded its forecasts, and that pre-tax profits will be significantly ahead of market expectations.
The Liverpool-based specialist integrated credit hire and legal services provider, with offices in Bolton and Leeds, issued a trading update in which it said the group's growth strategy has been supported by a sustained recovery in its core business following the easing of the second national lockdown in March 2021. The number of vehicles on the road in the group's credit hire division, EDGE, reached record numbers in the second half of 2021, peaking at around 2,500 in December 2021. The number of vehicles on the road currently stands at 2,300.
The strong performance has been underpinned by a number of factors, including strong growth in the motorcycle courier market, the withdrawal of competitors due to COVID and the implementation of the Civil Liability Act in May 2021 as well as the deal with MCE previously announced on November 25, 2021.
The gradual re-opening of the courts has been beneficial to the group's legal division, Bond Turner, enabling litigators to increase case settlements and cash collection, supporting further investment in new cases. This trend is expected to continue as more courts return to normal working.
On December 7, 2021 the group, headed by executive chairman Alan Sellers, announced the formation of a new housing disrepair team within Bond Turner. The team has made a strong start, with both new case and settlement numbers ahead of internal forecasts. The group said it looks forward to considerable growth in this area in 2022.
Anexo continues to monitor developments in the legal action against Volkswagen AG, in its 'VW Emissions' case. The group is actively engaged with approximately 15,000 claims. As previously announced, all costs associated with marketing and the processing of claims have been expensed as incurred – investment in case acquisition and development in 2021 totalled £800,000.
The group will announce its final results on Wednesday, May 11, 2022.
::
Isle of Man-based digital security and privacy software business, Kape Technologies, is another business reporting better than expected progress, in a trading update for the year to December 31, 2021, today.
AIM-listed Kape said 2021 was a landmark year in which it achieved significant strategic progress and delivered a record financial performance.
Revenue for the full year is now expected to be substantially ahead of previous guidance1 at approximately $230.5m, representing a circa 89% increase on the $122.2m recorded in 2020. Adjusted EBITDA is expected to be in line with guidance at around $77m, up from $39m in 2020, representing a 97% increase.
Kape generated strong organic growth during the year with revenues excluding the ExpressVPN acquisition3 reaching $212.5m, which is five per cent ahead of the upper range of previous guidance, of between $197-202m in revenues and adjusted EBITDA of between $73-$76m.
This robust performance has enabled Kape to accelerate investment in product development, future proofing the group's position as a market leader and underpinning its growth prospects.
Kape continues to consistently expand, and 2021 proved to be an outstanding year for the group, with growth achieved across all divisions. The group's subscriber base increased 158% to a total of 6.5 million, of which 0.5 million paid subscribers were added organically, representing 18% growth. Simultaneously, Kape has been able to reduce its average customer acquisition costs.
On the operational side, Kape completed two highly strategic acquisitions, Webselenese, in March 2021, and ExpressVPN in December 2021. The acquisition of Webselenese was highly strategic and is a key pillar in Kape's strategic roadmap to become a world leader in consumer digital privacy and security.
The integration of ExpressVPN is firmly under way and already demonstrating positive momentum. The acquisition is anticipated to be highly earnings accretive, with group revenues for the year ending December 31, 2022 expected to be between $610-624m and adjusted EBITDA expected to be between $166-172m.
Ido Erlichman, chief executive, said: "2021 was an exceptional year for Kape, where we executed on two transformational transactions in our roadmap to become a world leader in consumer digital privacy and security. That we managed to do this in tandem with exceeding our performance targets and continuing to deliver sustained organic growth speaks volumes to the quality and dedication of our team.
"We expect to continue on our strong growth trajectory in 2022, with Kape now serving over 6.5 million paying customers. We believe this is only the start of our journey to providing a truly secure and private digital experience."
Kape also announced today that, following nine years with the group, five of which as group CFO, and the successful acquisitions of Webselenese and ExpressVPN last year, Moran Laufer is stepping down from the board to pursue other interests as part of an anticipated relocation to Israel.
Oded Baskind, who is currently VP finance at Kape, has been appointed chief financial officer designate and following a planned handover period during which he will be supported by Moran over the next couple of months, it is anticipated Oded will join the board.
Don Elgie, non-executive chairman of Kape, said: "On behalf of the board, I would like to personally thank Moran for his considerable contribution to Kape. Moran joined Kape prior to our IPO and has helped lead the group during what has been a truly transformational period, to position Kape as the world leading digital privacy and security player it is today. We wish him all the best for the future.
"Oded is already an integral part of the group's finance team and has a strong understanding of our business, playing a key role in our sustained financial performance. We believe that Oded has the experience and knowhow to lead the finance department's operations and deliver the group's goals."
Moran Laufer said: "It has been an incredible journey serving as CFO and a member of the board at Kape. I am extremely proud of what we have achieved over the past several years. I would like to thank Ido, the board and my fellow colleagues for the support and opportunities presented to me during my time with the company."
The group expects to report its results for the year on Tuesday, March 22, 2022.
::
Cumbrian agricultural, fuels and engineering business, Carr's Group, is holding its annual general meeting in Carlisle this morning, and issued a trading update covering the 20-week period ended January 15, 2022.
It said the group made a positive start to the year with overall performance during the period broadly in line with the board's expectations.
Speciality Agriculture traded in line with expectations during the period with sales volumes ahead of the prior year, although margins were impacted by raw material price increases. Strong livestock prices are expected to underpin demand for the remainder of the financial year.
Overall trading in the Agricultural Supplies division is on track, where a strong performance from the machinery business helped offset the impact of raw material price volatility and a reduction in fuel volumes owing to milder weather.
Engineering traded behind the board's expectations in the period, but significantly ahead of the prior year driven by a strong performance in Fabrication and Precision Engineering and an improved performance in Remote Handling and Robotics. Order books across the division remain strong.
Net debt at December 25, 2021, was £27.9m, up from £19m at December 26, 2020. The change results from an increase in working capital across all divisions, including timing delays in the collection of cash following the implementation of a new ERP system in the Agricultural Supplies business.
The board said it is confident in the long term prospects of the group, and its performance expectations for the full year remain unchanged.
It has also decided to conduct a review of its strategic options across all of its three divisions, which will include input from external advisers. An update will be provided with the interim results April 20, 2022.
::
Manchester biotech group, Yourgene Health, has signed a partnership agreement with US firm EKF Diagnostics Holdings, for EKF to offer an NIPT (non-invasive pre-natal testing) service to the US market, based on Yourgene's technology, for an initial five year period.
EKF is a point-of-care business with accredited laboratory testing capabilities in the US.
The adoption for NIPT in the US has accelerated with recent guidelines issued from American College of Obstetricians and Gynecologists recommending NIPT to be made available to all pregnant women. As part of the agreement, Yourgene will provide ADL Health Laboratories, recently acquired by EKF, with access to their proprietary reagents and NGS analysis software as part of a technology transfer agreement to enable them to build a rapid turnaround NIPT service for the US market.
Currently in the US, the majority of NIPT of samples are sent to large central testing laboratories in the US, which are costly and experience lengthy lead times. In contrast, the new ADL NIPT service will offer rapid turnaround times as the NIPT workflow can be performed in as little as 48 hours, enabling a competitive response and allowing both companies to gain traction in this large growing market. The US NIPT market is expected to reach a valuation of $2.5bn by 20282.
As part of the collaboration, Yourgene would provide ADL with a range of tests from its additional PCR portfolio for screening Cystic Fibrosis, rapid aneuploidy assay and DPYD (Chemotherapy toxicity test) tests, creating a wider range of reproductive healthcare products and allowing Yourgene to enter the oncology market in the US for the first time.
Mike Salter, chief executive of EKF, said: "We are extremely pleased to have formed this partnership with Yourgene, allowing EKF to offer NIPT and oncology tests as part of its proposed strategy of expanding its CLIA laboratory testing portfolio beyond COVID-19 assays. We are thrilled to be growing further our reach within the largest healthcare market in the world and look forward to working with Yourgene going forward."
Lyn Rees, Yourgene chief executive, said: "We are thrilled to have entered into this collaboration with EKF and ADL Health, a well-established group in the US with a large clinical network of customers positioned to increase uptake of the tests. This partnership is testament to the strength of our technical capabilities and accelerates our US growth plans to broaden our portfolio in the region with strategic partners.
"I am excited to be working with EKF and this partnership is a great platform for growth within the largest healthcare market in the world."
::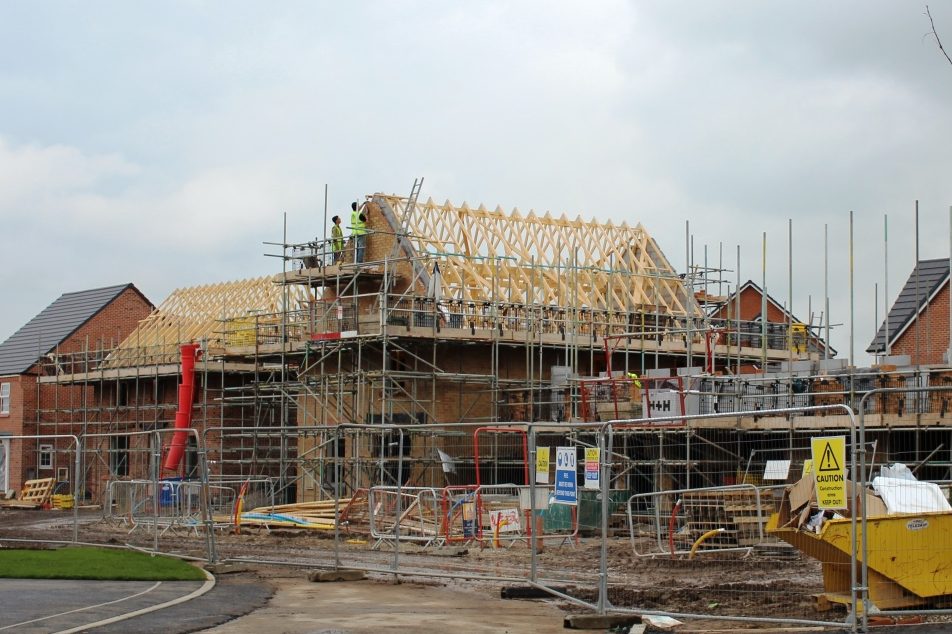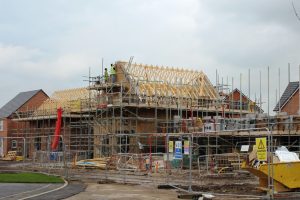 PRS REIT, the Manchester-based closed-ended real estate investment trust that invests in high quality, new build, family homes in the private rented sector, issued an update on activity for the second financial quarter ended December 31, 2021, and to declare the dividend payment relating to that period.
During the quarter, which included the Christmas period, 198 new rental homes were added to the portfolio. This took the total number of completed homes added to the company's portfolio during the first half of the financial year to 505. The number of new additions reflects the mature stage of the delivery programme, which is around 80% complete.
This number was also affected by a combination of coronavirus-related staffing absences, especially after the emergence of the Omicron variant, and materials availability attributable to supply chain disruption.
The new additions took the total number of completed homes in the portfolio to 4,489 at December 31, 2021, up by 42% year-on-year, with the estimated rental value (ERV) on completed homes 48% higher at £43.5m per annum (31 December 2020: 3,163 homes with an ERV of £29.4m per annum).
A further 949 homes with an ERV of £8.2m per annum were contracted as at December 31, 2021, and are at varying stages of the construction process. This number includes the 383 homes currently under way across the three sites acquired in the quarter, which have a combined gross development cost of cir a £60.3m. These site acquisitions saw the company fully commit the proceeds of its September 2021 equity placing.
The company plans to acquire at least two further sites during the first half of calendar 2022, utilising debt funding, and now anticipates delivering its 5,000th completed home towards the end of calendar 2022. It continues to target a total portfolio of 5,700 homes, with an ERV approaching £55m per annum.
Demand for the company's homes remains strong. Of the 4,489 completed homes, 4,411 (98%) were occupied at December 31, 2021, and a further 37 homes were reserved for qualified applicants with rental deposits paid.
Rent collection was also strong at 99%, relative to rent invoiced in the period. Total arrears remained low at £0.4m at December 31, 2021 (December 31, 2020: £0.2m), representing less than one per cent of annualised ERV on completed units.
The company has declared an interim quarterly dividend of 1.0p per ordinary share in respect of the second quarter of the financial year.